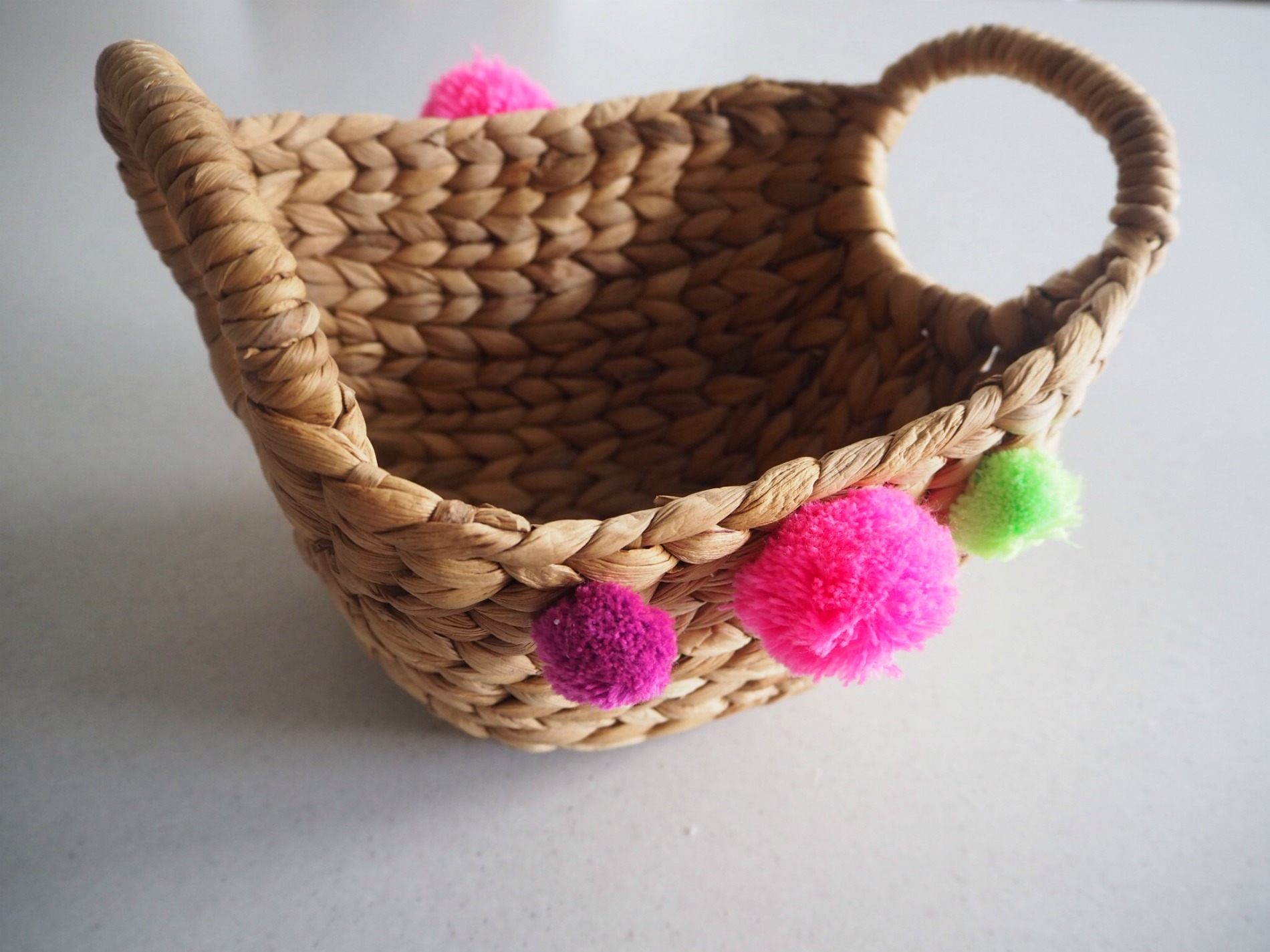 Christmas is less than 8 weeks away and I've only just started to get organized with my Christmas shopping.
This year I am attempting to make some homemade Christmas gifts just to keep costs down. I also think homemade gifts are appreciated a little bit more because of the love that is put into creating them.
The first people on my list to buy Christmas gifts for are Esther's school teachers. Esther has her classroom teacher and her teacher aide, who I can now cross off the list because their gifts are all sorted.
I'm sure teachers get overloaded with chocolates, wine and stationery, so I wanted to give something a little different that's fun, but still useful.
These DIY pom pom gift baskets for Christmas are so easy, the kids can make them. Each gift basket came in under budget of $20 each including the contents as shown below.
Materials
1 Pack of pom poms (I bought yarn ones as they have a more 'homemade' look)
Craft Glue
1 Basket (the ones I used were $6.00 each from Target)
Instructions
1. Simply work out what pom pom design you want on your basket.
2. Glue the pom poms on accordingly.
I used quick-setting craft glue that can be used on most materials. I used a good amount of glue and held the pom poms down for 30 seconds for a good hold.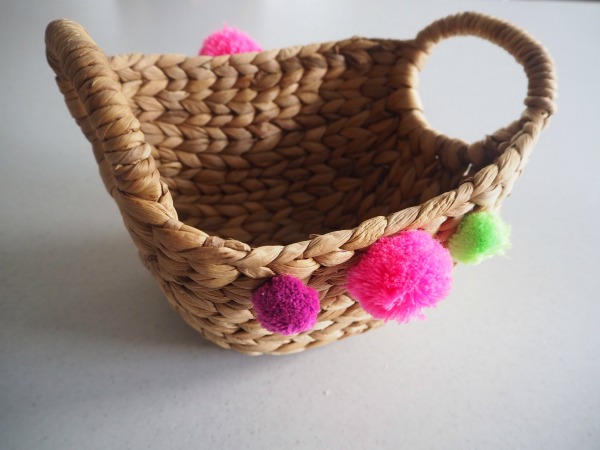 It's up to you on the design. I used three pom poms on each side and on another I just glued one big pom pom each side. Get the kids involved as they can choose the design, although your kid may want to glue all the pom poms on the basket. It's best to explain 'less is more' in this scenario.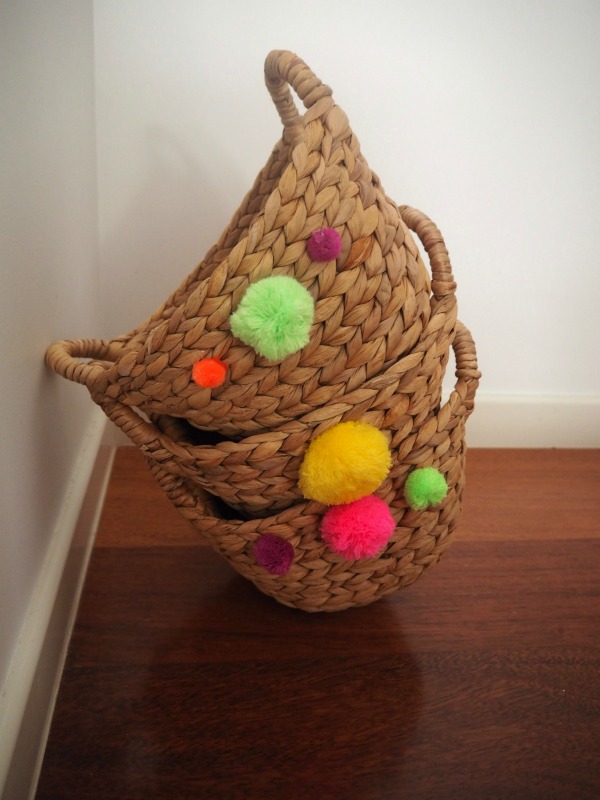 The contents of my baskets include a bottle of Thank You Hand Wash and a towel from Best & Less. You can fill the basket with anything you like, but after hearing the story of how Thank You came to be, I think it's a nice touch to purchase and give away some of their products as gifts to say 'thank you'.
Have you started on your Christmas shopping yet? Do you like to handmake gifts?