When I was on the tools and getting the best prices for fixtures for contracts we had won, Reece wasn't the only place I would contact to get the best price or order in the obscure fixtures that were exclusive to certain bathroom stores.
There were 5 main bathroom stores that I did pick-ups from in Brisbane. These stores also are five of the best plumbing showrooms in Brisbane. (in my opinion)
If you want to broaden your bathroomware horizon to see other brands available, here are my other showroom recommendations.
Reece Bathrooms
25 Montpelier Rd Bowen Hills, QLD, 4006
Phone (07) 3257 3230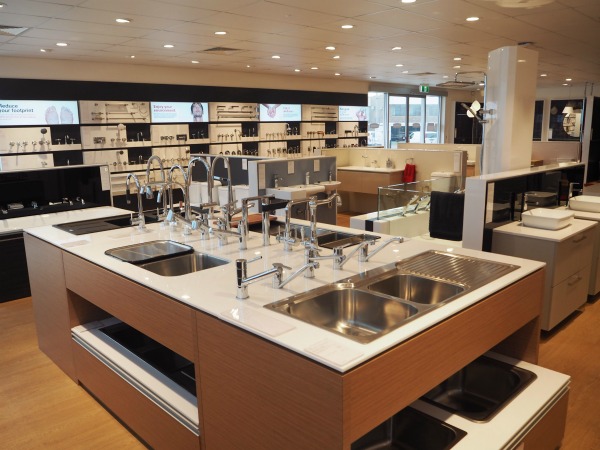 Even though every Reece Showroom around Brisbane has something unique to offer a customer, the Bowen Hills stores offers the most extensive range in Brisbane. Heading out to Reece at Bowen Hills means you can also call out to the next showroom which is just down the road.
Tradelink
74 Montpellier Road, Bowen Hills, QLD 4006
Phone (07) 3252 1811

Tradelink offers a great range of plumbing fixtures and tapware and offers some of the same brands as Reece. What sets the two stores apart is there are brands that will only be exclusively ordered through the chains. Tradelink at Bowen Hills was my go-to store if I needed to get gear into the city or on the way to the north side of Brisbane. If I was south of the river, I would head to Reece West End or Reece Salisbury/Coopers Plains.
Christiaan's
Suite 9 121 Newmarket Road, Windsor, 4030
Phone (07) 3357 7713

For the bizarre and obscure European taps and fixtures, I would head to Christiaan's. They offer a showroom showcasing the best designer and high brand taps and fixtures. Great to look at, but not fabulous to install and expensive to maintain (just my opinion). It was always fun to visit the showroom to see some amazing fixtures that are innovative and stylish.
Rogerseller
72-78 McLachlan St, Fortitude Valley, QLD 4006
Phone (07) 3251 4333

I have fond memories of fitting 2 toilet suites, 2 basins and tapware in the back of my Toyota Yaris before my dad upgraded my car to a ute. The Rogerseller warehouse was near my home and dad would always get lost heading there, so it was my job to pick up our orders. The warehouse is no longer near my house as pickups are now made from the showroom in Fortitude Valley.
Rogerseller offers modern, simplistic yet innovative design in plumbing fixtures and taps. The showroom is modern and well set out. If I ever had an exclusive plumbing event, I'd hold it in this showroom. Rogerseller was the first brand to introduce black toilet paper to me, way before The Block did. It's definitely a showroom to check out when you're in the city.
Farleys Bathrooms
214 Days Road, Grange, QLD, 4051
Phone (07) 3356 8466

I have childhood memories of visiting this showroom on the Grange and I made a few pick-ups from this store. Farleys have over 50 years experience in bathroom products. They offer a range of products from leading suppliers and have the capacity (at times) to match prices and order in some of the more difficultly sourced bathroom products that consultants would specify. Farleys is on the Grange and they also have a showroom at Springwood on the south side of Brisbane. I've never been to the Springwood showroom so I'm not sure if it's better than the Grange, but it's still an alternative if you don't want to travel to the north side of Brisbane.
These are my top five plumbing showrooms in Brisbane. If you live outside of Brisbane, Reece and Tradelink will most likely have a showroom near you – they may not have all their products displayed, but sometimes this can be a good thing when making a decision on what you like. Alternatively you can do your research online, but sometimes it's a good to see the taps and fixtures installed in person to ensure they are the right look and feel you are after.
Have you ever visited a plumbing showroom? Where was it?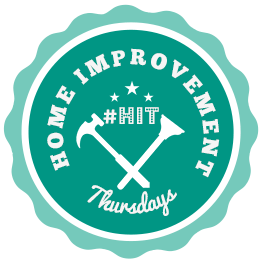 Last week on Home Improvement Thursday, one of our regular linkers TOMFO shared how her house is the MBA winner for 2016. To check out what an award winning home looks like. you must check out the post and see the pictures.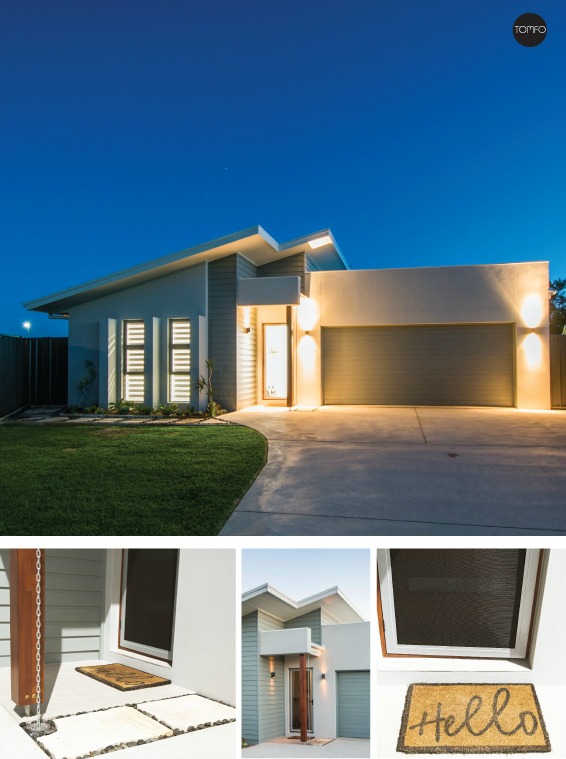 Home Improvement Thursday Rules For Linking Up
If you're a DIY, home organization, building, renovation, home makeover, home decorating, home maintenance or trade related blogger we'd LOVE you to link up with us below. Here are the HIT rules for how to link up and what you need to do once you have linked up.
Linkable posts, must centre around the topics of DIY, Renovations, Home Organisation, Home Improvement, Home Makeovers, Home Styling, or Home Maintenance.
You can share 1 post each week. Please make sure they are new to the "Home Improvement Thursday" party.
Linking is simple, find the little blue button at the end of the post that says, Add Your Link, and then pop in your URL, and follow the prompts.
Your link only needs to be added once and it will automatically show up on both of our blogs… it's that easy! Grab our #HIT button and pop it on your sidebar.
Don't forget to share it with others. Follow the blogs of your fellow #HIT family, and leave a comment.
Please visit and comment on at least three blogs that are near you on the list.
Leave a comment on the post below so we can return the favour and comment on your post.
Don't forget to follow The Builder's Wife and The Plumbette.