On Monday I was feeling a little flat. Nothing unusual had happened, but I had a lot on my mind and Esther was home sick and I was worried she wouldn't be able to go to her school excursion the next day.
It was around lunch time I got a message from Brisbane's Australia's Best Baking Blogger who also happens to be one of my bestest blogging friends, asking me if I would be her plus one to a Gloria Jeans Coffee Masterclass to help raise money for Variety.
It was just the perk I needed to get out of my funk. So I rang Jacob and asked if he'd mind that I go and arrangements were made that Lauren would pick me up.
After a little detour or two getting to the location (we nearly drove onto a bike track. I told Lauren to go a certain way, and she said 'I can't' and I was like 'why?' and she responded 'Because it's a bike track!' I then swore and laughed. I snapchatted the whole conversation and it was so funny for us to listen to, but I chose not to broadcast it because of the swearing. You totally had to be there to see the funny side.)
Anyway, we made it to the Gloria Jeans Masterclass at Windsor and I felt so out of my league with the young whipper snappers that were attending the event. I think Lauren and I were a good ten years older than most of the young people at the class.
The reason Gloria Jeans held the event was to promote their Cappuccino for a cause, their largest annual fundraising campaign, which has raised more than $750,000 for their charity partners since 2009. This year Gloria Jeans is partnering with Variety Queensland – the Children's Charity and are running 'Cappy Hour' from 2pm-3pm every day where you can visit your local Gloria Jean's coffee house and for a gold coin, receive a free small cappuccino – with all proceeds going to Variety.
Lauren and I learned about how coffee is made. We smelt samples of stale coffee and fresh coffee and we learned how to make the art on top of the coffee cup. It was a really interesting night.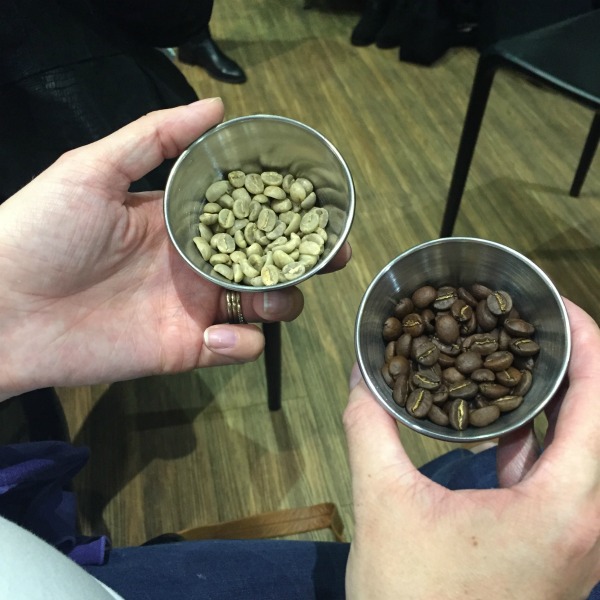 I'm no coffee connoisseur, but lately I have been drinking it more.
After the event, Lauren and I decided to find somewhere snazzy to eat, but both of us were tired and busting to go to the toilet so we lived it up at McDonalds. #livingthedream
If you do buy a coffee from Gloria Jeans, why not share it on Instagram and add #cappyhour to the photo. When the hashtag reaches 10,000, Gloria Jeans will add an extra $10,000 to the donation.
What do you do when you feel a little flat? What's your favourite coffee?
Thank you to Lauren from Create Bake Make for inviting me to be her plus one. This post is not sponsored.