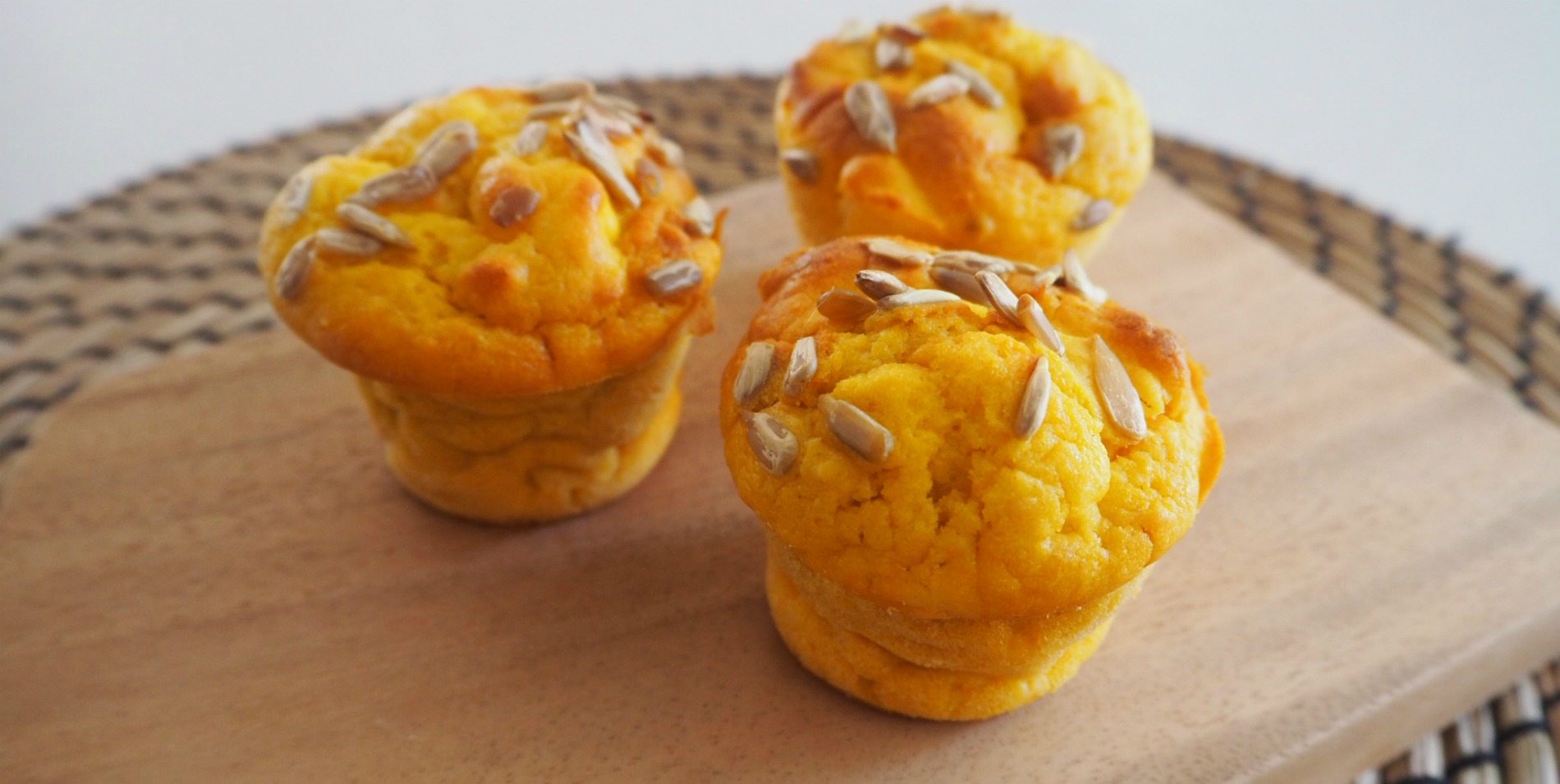 These pumpkin and feta muffins are delicious! The mix of sweet and savoury gets me every time and I love the saltiness of the feta mixing with the sweetness of the pumpkin in the muffin. Similar to a pumpkin scone, but less dense, these muffins are a great way to use up any pumpkin in the fridge.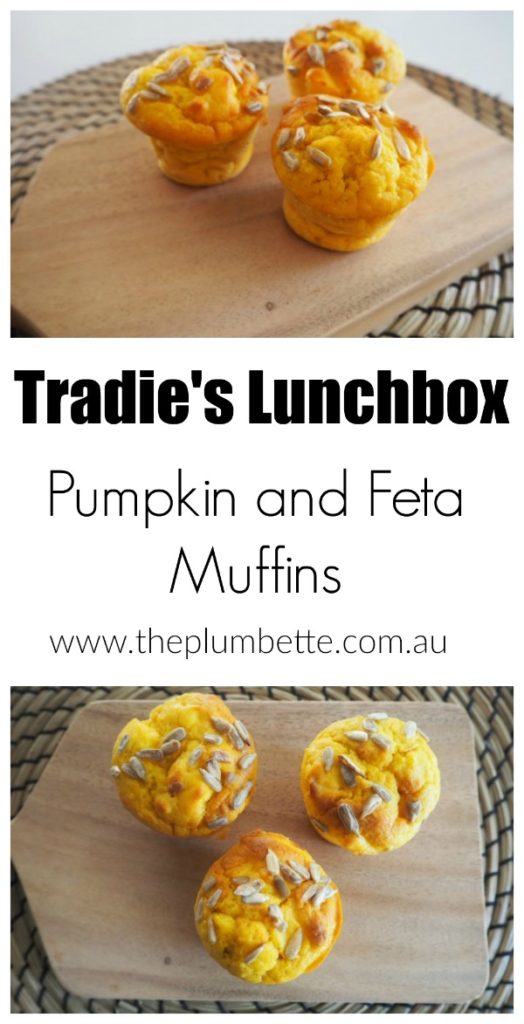 We bake muffins on a weekly basis here. The girls love eating them for breakfast or morning tea. They help me as I place all the ingredients in the bowl. Everyone has a turn at stirring, but mummy is the one that scoops it into the muffin forms.
As soon as the muffins are out of the oven, my girls are INTO them. I love that they have an appreciation of home baked food. We often have to bake a double batch of muffins because they can go so quick. The girls love to have them for breakfast or morning tea.
These pumpkin and feta muffins are a savoury version of my sweet muffins that I make each week. They are so easy to whip up and bake. The biggest prep is cutting the feta into cubes and cooking and mashing the pumpkin.
I cooked cubes of pumpkin until they were soft and mashed it to add to the muffin batter.
I used Danish feta for its smooth taste.
After the muffins have cooled on a rack, I keep them in the fridge. This helped them last for 4 days.
If you take the muffins for lunch, why not add a green salad? I cut my muffins in half and topped each side with tomato relish and sour cream. It was delicious!
If you're looking for a smoko snack or lunch, these pumpkin and feta muffins are perfect for winter days. Eaten warm or cold, they are definitely a high rotation muffin recipe in our household.
Bec Senyard
Yields 12
Tradie's Lunchbox – Pumpkin and Feta Muffins
10 minPrep Time
15 minCook Time
25 minTotal Time
Ingredients
2 cups of self-raising flour
1 teaspoon of cumin
2 eggs
3/4 cup of milk
1/4 cup of brown sugar
60gm of butter, melted
1 cup of Danish feta, cubed
11/2 cups of cooked, mashed pumpkin
optional sunflower seeds to decorating
Instructions
Pre-heat over to 180 degrees or 160 if fan forced
Cook cubes of pumpkin in boiling water and mash when soft.
Mix self-raising flour, sugar, eggs, milk and butter together.
Add mashed pumpkin
Mix in feta cheese
Spoon batter evenly into muffin tin
Sprinkle muffins with sunflower seeds
Place into oven for 15 mins or until golden and cooked through.
7.8.1.2
9
https://www.theplumbette.com.au/plumbette/tradies-lunchbox-pumpkin-feta-muffins/
What kind of lunches do you eat during the cooler months?
If you loved this recipe, why not check out my Sour Cream Quiche Tortillas.