I love having soups in winter. They're a great way to get more veggies into your diet and they can keep you warm on a cool day. If you're looking for a soup that transports well in a thermos, you will love this vegetable soup with garlic croutons.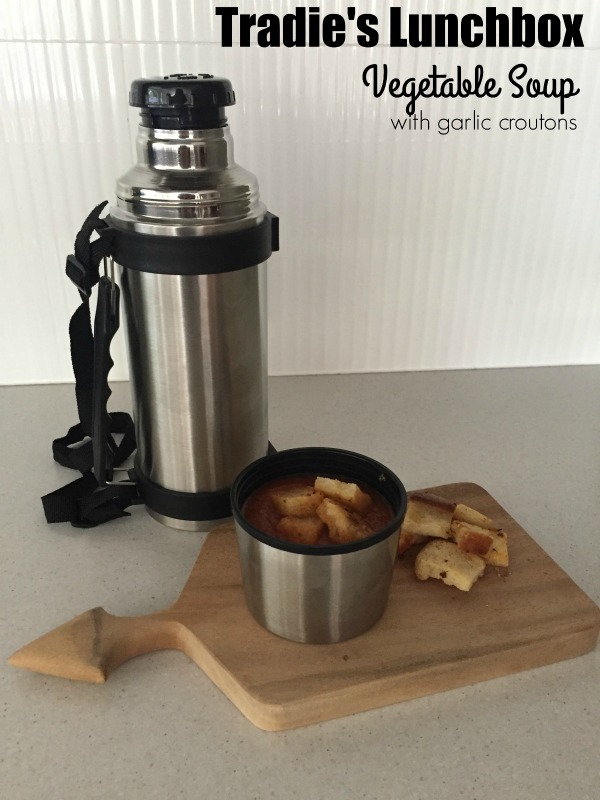 This recipe is based on a vegetable soup by Weight Watchers. It was classed as '0' points around 12 years ago because it was all vegetables. But I omitted the beans and peas because I like a smooth soup, rather than a chunky, vegetable soup.
To add some carbs to the soup, I made my own croutons using left-over bread crusts.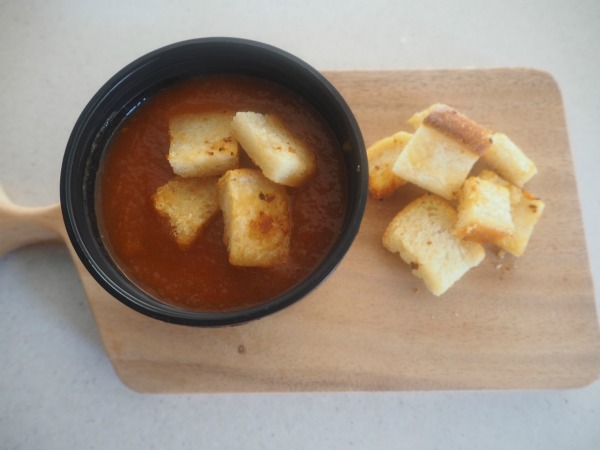 Every week, I'm left with bread crusts and I had a heap in the pantry, so decided to make my own croutons for this recipe and they turned out great. They make the perfect accompaniment to any soup recipe. They're deliciously crunchy and the added flavour of the garlic is delicious.
How to make easy garlic croutons
Ingredients
Bread Crusts (I used five crusts)
1/2 cup Olive Oil
2 Teaspoons of Minced Garlic
Instructions
1. Cut the crusts into small cubes.
2. Drizzle the olive oil and minced garlic over the cut crusts. Ensure they get well coated. Add more olive oil if the bread looks a little dry. Both sides of the bread need to be covered. Place them on a baking tray.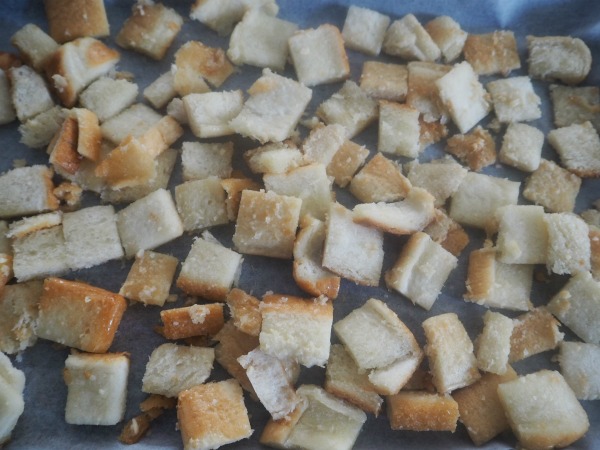 3. Bake for 15 minutes or until golden in a 180 degree Celsius oven.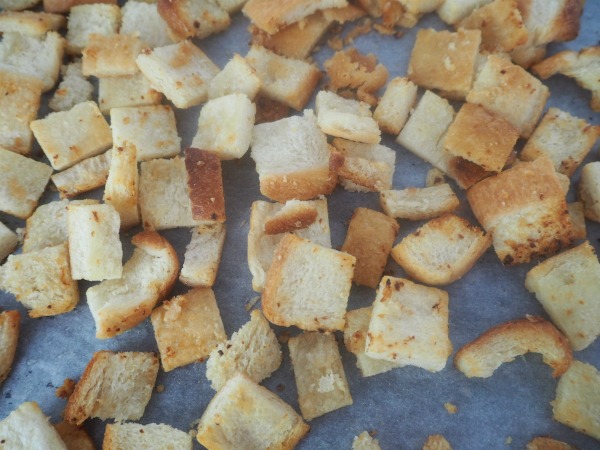 4. Remove from oven and eat warm or let cool and add to your soup.
How to transport soup to work
A thermos is a great way to carry soups to a worksite for lunch as it can keep your soup warm. Take the croutons in a small container and add them to your cup of soup when ready to eat. Smooth soups work well with a thermos as they are easy to pour. Anything chunky can make pouring your soup a little messy.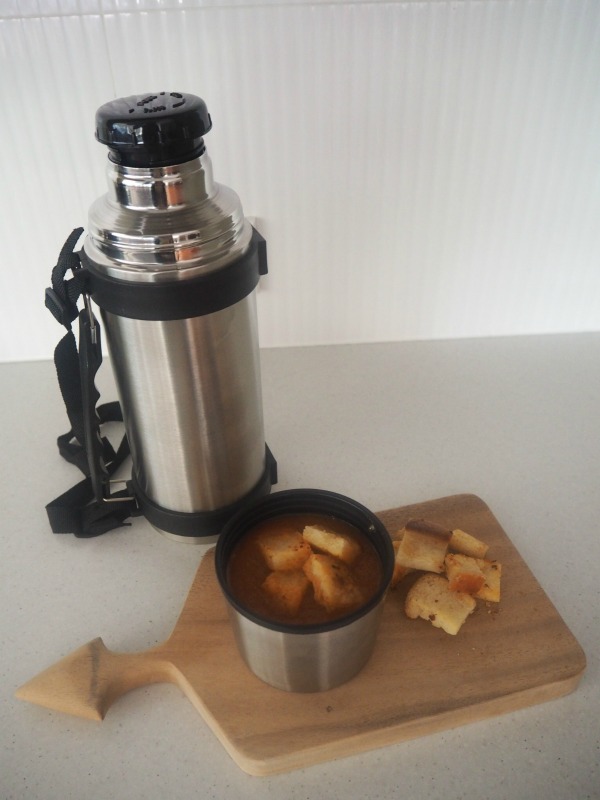 Alternatively, if you work in an office or from home, it can be individually portioned and re-heated in a microwavable container.
This soup will be on rotation as one of our meals and the leftovers will be eaten for lunch. My girls loved this soup with a  dollop of sour cream.
Bec Senyard
Tradie's Lunchbox: Vegetable Soup With Garlic Croutons
10 minPrep Time
20 minCook Time
30 minTotal Time
Ingredients
2 Tins of diced tomatoes
1 Zucchini chopped
2 Carrots chopped
3 Celery sticks chopped
Pinch Chilli flakes
4 cups of vegetable stock (I used chicken because that's all I had)
1 Onion diced
2 Cloves of garlic crushed
Instructions
Place all chopped vegetables in a pot, with the stock and tinned tomatoes.
Cover and cook on medium heat for 20 minutes or until soft.
Use a stick blender or food processor to blend the mixture so it's smooth.
Add garlic croutons to serve.
Notes
Can be frozen for up to 12 weeks.
7.8.1.2
13
https://www.theplumbette.com.au/plumbette/tradies-lunchbox-vegetable-soup-with-garlic-croutons/
What soups do you like to make during winter?
If you're after a Thermomix version of this soup, head to Thermobliss.
If you're after another recipe loaded with vegetables, why not check out my Vegetable & Lentil Loaf?