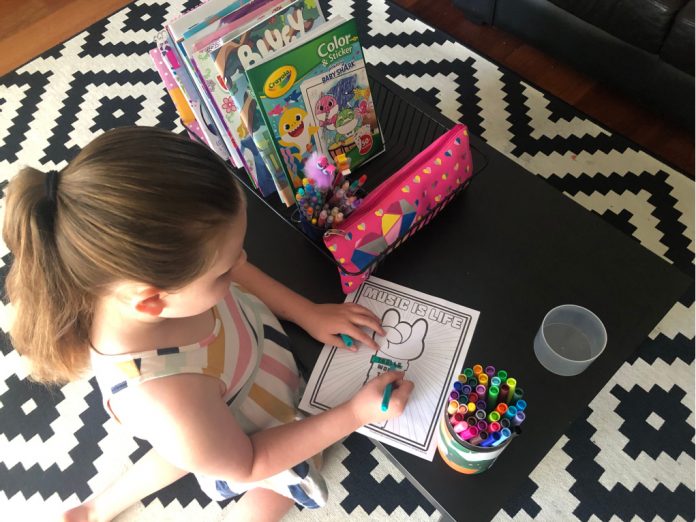 A dish rack for colouring book storage is a great way to organise colouring in books. Have them on display so the kids can access them when they want. 
We have A LOT of colouring in books in our house and we got given more at Christmas.
Colouring in books are great for all ages. My girls enjoy colouring in a picture or doing word puzzles. I've found it to be relaxing when I've joined in.
I usually store our colouring books in a bookshelf or a drawer in the kids' play room, but they either get forgotten and we end up accumulating more.
To beat boredom on school holidays, I've used a dish rack for colouring book storage. I've placed it on the coffee table for easy access.
We've also sorted textas, pencils, crayons and pastels and created space for these in the dish rack.
I got this matte black dish rack from Kmart for $7.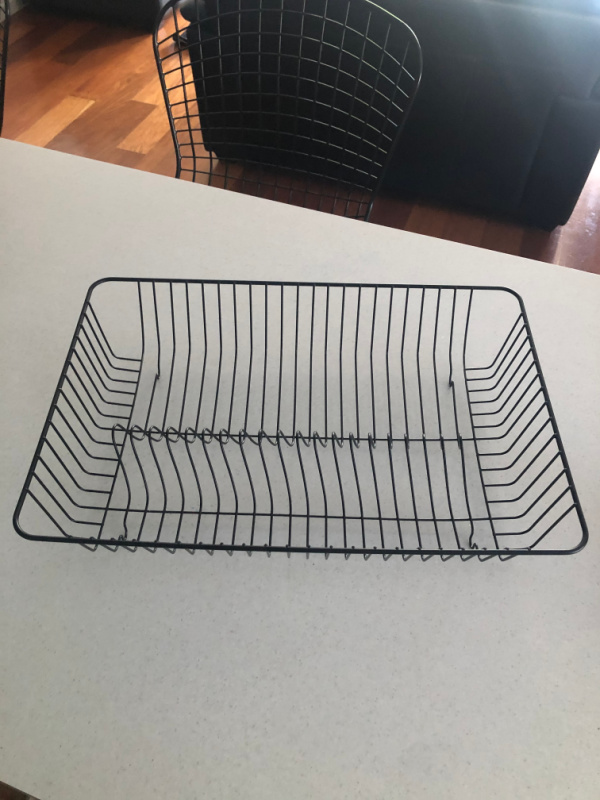 If you don't own colouring in books, you might like to use it to store story books or A4 document folders.
I've found when you display toys or books in easily, the kids will readily reach for them.
If you're looking for other storage ideas