I've been using doTERRA essential oils for nearly two years now and I'm only discovering some of the benefits of using these oils.
One of the main reasons I love my essential oils is how they make my house smell all kinds of wonderful. I also find that whatever I diffuse, can have an effect on how I'm feeling.
If I'm feeling a little frazzled because of the kids, I diffuse Peace or Lavender Peace.
If I feel overwhelmed, I diffuse Basil.
If I feel wired up when I should be more relaxed, I will diffuse Balance.
Diffusing my oils is one of my favourite ways to enhance my mood and control how my home smells.
Smells get me all the time. I have to love the smell before I diffuse an oil. And lately I have LOVED diffusing a few combinations of oils to get a gorgeous fragrance throughout our home.
Whenever I have friends and family drop by, they will ask what I'm diffusing.
I thought I'd share 4 of my favourite diffusing blends at the moment.
White Fir and Petitgrain
White Fir assists in the feelings of being burdened by the issues of others and Petitgrain is known as the oil of ancestry which helps an individual break away from the thought patterns and decisions that have been inherited through the family generations. I love this combination when diffused together. I generally do 2 drops of each oil in a diffuser and it gives a magnificent scent. It reminds me of walking through a pine forest, early in the morning.
Geranium and Patchouli
Geranium is the oil of love and trust. It's said to heal a broken heart and allows grief and/or pain to be let out. Patchouli is the oil of physicality. This oil allows individuals to feel more grounded and at peace with their body. This is another one of my favourite combinations which is both floral and herbal. The geranium can overtake the patchouli so I add 1-2 drops of geranium and 3 drops of patchouli for a delicious, more floral scent.
Lavender and Vetiver
Lavender is the oil of communication. Lavender allows one to share their true selves through self-expression. It can release tension and constriction. Vetiver is a grounding oil and helps one become more centered and grounded. Vetiver can help an individual to focus on themselves, rather than have their mind scattered on all the things that can often distract. This combination is what I diffuse when I go to sleep. Vetiver has an earthy scent and reminds me of dirt whenever I smell it. Yet, the more I use it, the more I love this grounding oil. If I can't get to sleep in the middle of the night, a drop of this oil on my big toe helps me drift back to sleep.
Lavender Peace and Balance
These two oils are blends which I love diffusing together. Lavender Peace, as it's name suggests, has lavender in it and this blend is known as the oil that can promote calm in a household. This oil is known as the restful blend. It can calm children and may assist in helping them drift to sleep. Balance is a grounding blend and has an earthy smell as well, but many people find it more pleasing to smell than Vetiver. It's another one of my favourite blends. I will diffuse this combination when tension is high in our household or just before bed to get everyone a bit more relaxed before going to sleep.
Favourite Places to Diffuse Oils
I have a diffuser in all four bedrooms of our home. We did have a diffuser on our kitchen bench, but Jacob took this to work. I also have a diffuser in my office, which I turn on while I work.
We use the diffusers for our girls at night. They love their diffusers and take comfort from the night light when the oils are on.
When their rooms smell particularly funky, I will diffuse lemon. If we are going through their toys and culling stuff, I will diffuse lemongrass as this helps with the emotion of holding on and allows one to let go of possessions.
I can't imagine my life without essential oils now. I use them as part of my health management. I'm also now using them on my skin, which I will share in another blog post.
If you've never tried essential oils, or have never owned a diffuser, I'm running a giveaway where one lucky reader will win an Aroma-Lily Diffuser (in pink) and two of my favourite doTERRA essential oils.
The Giveaway
To enter the giveaway, all you have to do is enter the rafflecopter and then in the comments, tell me where you'd use this diffuser, and which oils would you diffuse together and why? The most interesting answer will win.
About the Prize
The Aroma-Lily Diffuser is RRP $75.95. It can operate 3.5 hours continuous or 6 hours intermittent. Uses Ultrasonic Cool Mist Technology. I'm giving away the pink toned diffuser. Product size 9 x 25 cm
Mist dispersion covers 15-20 sq/m, Voltage 24V, power 12W, operates 2.4 million Htz/sec Also has a colour changing LED light.
1 doTTERRA Restful Blend Lavender Peace 15ml RRP$54.00
1 doTTERRA Grounding Blend Balance 15ml RRP $36.00
Total Prize Pack Value $165.95
Terms and Conditions
This is a game of skill. Each valid entry to be judged on creativity and originality, not by chance.
There is 1 prize as detailed above with a RRP $165.95.
Entries open from 12am Brisbane time Tuesday 8th August 2017 to Tuesday 30th August 2017 12am Brisbane Time.
Prizes are not transferable or changeable.
Prize sent out by third parties will not be replaced in the event they are stolen, lost or damaged in transit or virtually.
Entry is leaving an answer to the question and entering the Rafflecopter widget.
A valid email address must be included in your entry. This email will be added to my newsletter, but will never be spammed or sent to third parties.
Entry into any giveaway or competition is deemed acceptance of these Terms and Conditions
Entrants must be Australian residents and aged 18 or over.
The winner will be notified by email and has 3 days to reply and claim the prize. The winner may be announced on Facebook. This giveaway is not endorsed by Facebook.
If you enjoyed this post, why not check out ways to store and display your essential oils.
I'm also trialing an essential oil to keep mice out of my air conditioning unit. You can check out that post here.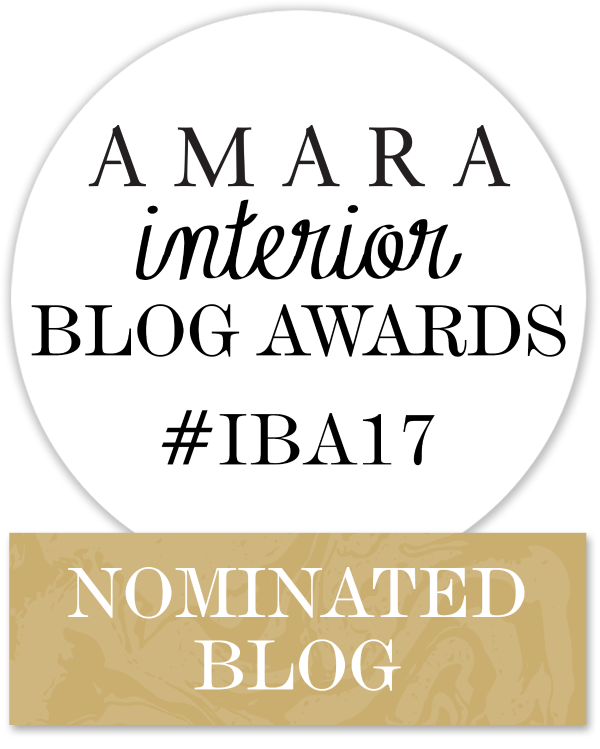 Also, The Plumbette has been nominated in the Amara Interior Blog Awards. The blog has been Nominated in the Best Interior Lifestyle Blog Category. If you love the content I share here on The Plumbette, I'd love for you to vote for me for this amazing award. And thank you to whoever nominated me. It was a surprise to receive a nomination email. Good luck to all who are nominated. You can head here to vote. Thank you. x