When my dad used to challenge me to make up my apprentice wage by getting the best prices on fixtures and taps on tenders we had won, I always enjoyed the challenge.
Until the consultant or architect specified something bizarre that required to be ordered in by a specialized bathroom supply company. Often there was little movement in price on these particular pieces.
Often these brands were so obscure, it took weeks for the items to come into stock and they were dear as poison.
I was recently reading a blog post by a high profile design blog and when I read all the tapware brands that were recommended I smiled and thought typical interior designer.
I have nothing against interior designers, architects or consultants. Their job is an important one in the design process, but often they don't understand the installation or maintenance aspects of the brands they recommend for bathroom or kitchen renovations. The look doesn't always meet practicality and as most interior designers don't install the taps or see them when they are run down
So I decided to share some posts recommending brands for tapware and fixtures.
The key things to look for when choosing your bathroom taps and fixtures is the warranty, cost and feel of the mixer. That's why it's good to go to a showroom to feel how the handle works when it's turned on and off.
Here are 10 tapware mixer brands to consider for your home.
In most cases a matching basin and kitchen mixer can be ordered to create uniformity in the home.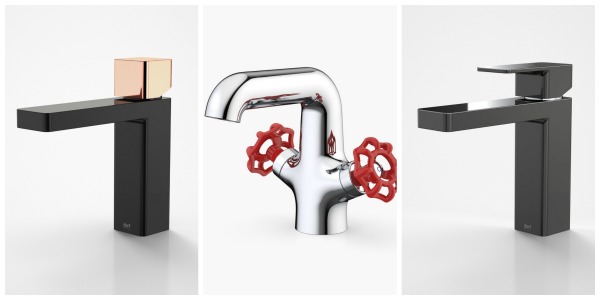 Dorf is definitely a brand to be considered simply because their residential products now come with a 20 year warranty. They are leading in the industry simply for their warranty and their offerings will suit most budgets and tastes.
You only have to enter the Sussex Taps website to feel the quality of tapware this brand offers. From minimalist to modern and retro shapes, Sussex Taps are definitely a great consideration for your mixer tap purchasing.
Fienza are a fairly new brand to me, but Barbara from Reece Coopers Plains told me they were a brand of tapware to consider because of their sleek lines and incredible quality for a great price.
Phoenix Tapware offer mixers for the heritage or colonial style home (think gold and curved shapes) as well as basic mixers with modern or basic lines that can suit all styles of bathrooms and budgets. I've dealt with them personally with warranty issues which can I say can happen with any tapware brand – and their customer service was personalized to fix the issue. They are definitely a brand to consider for your mixer tapware needs.

Teknobili offers mixers that are a combination of fashion and statement design. Their mixers are more straight lines and offer a symmetrical look. They have a solid manufacturing background from Italy. Definitely a mixer to consider for the bathroom and kitchen.
If you're after mixers that are offering the latest trends in interior design, Milli mixers will add that modern touch to your bathroom or kitchen. Black mixers and rose gold hardware make these a mixers the perfect option if you are wanting to make a statement in your bathroom.
A popular tapware brand among hydraulic consultants when wanting mixer that is different but will offer quality. Hansgrohe are known as a high quality tap that offer innovative and interesting designs in tapware.
Nobili offers tapware that is affordable using European styling for an Australian market. Another quality mixer that offers great design and style.
Laufen is becoming a popular name in bathroom brands due to its Swiss roots. Laufen offers innovative and out of the box options for bathroom tapware and fixtures. Loved what I saw in the Reece showroom. A quality tap that is known for it's design and extra features.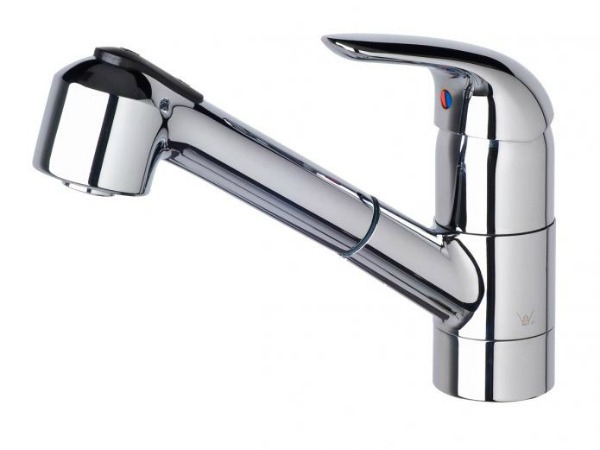 For a basic mixer that will do the job in high traffic areas, where design is not the focus, but quality is, Posh and Porcher mixers are the perfect solution. Many plumbers keep these brand of mixers in stock on their ute (we did) for the clients who weren't particular about a mixer style, but needed a quick fix.
Have you had to choose new tap mixers? Which brand of mixers did you choose? Which mixers would you choose from this mix?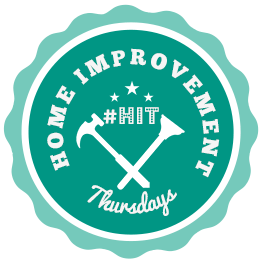 Last week on
Home Improvement Thursday
, Michelle from Jarrah Jungle shared how they
painted the eaves on their home
which they have been renovating.
We also had Tash from Home of Marble and Mint give an update with her house renovation – sharing a setback that all too often rears it's head when you renovate.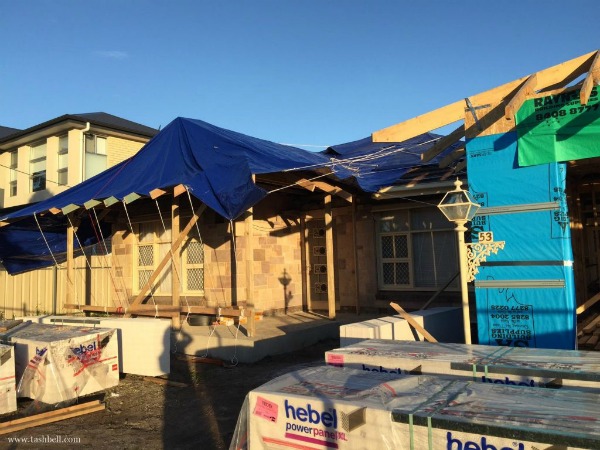 Home Improvement Thursday Rules For Linking Up
If you're a DIY, home organization, building, renovation, home makeover, home decorating, home maintenance or trade related blogger we'd LOVE you to link up with us below. Here are the HIT rules for how to link up and what you need to do once you have linked up.
Linkable posts, must centre around the topics of DIY, Renovations, Home Organisation, Home Improvement, Home Makeovers, Home Styling, or Home Maintenance.
You can share 1 post each week. Please make sure they are new to the "Home Improvement Thursday" party.
Linking is simple, find the little blue button at the end of the post that says, Add Your Link, and then pop in your URL, and follow the prompts.
Your link only needs to be added once and it will automatically show up on both of our blogs… it's that easy! Grab our #HIT button and pop it on your sidebar.
Don't forget to share it with others. Follow the blogs of your fellow #HIT family, and leave a comment.
Please visit and comment on at least three blogs that are near you on the list.
Leave a comment on the post below so we can return the favour and comment on your post.
Don't forget to follow The Builder's Wife and The Plumbette.