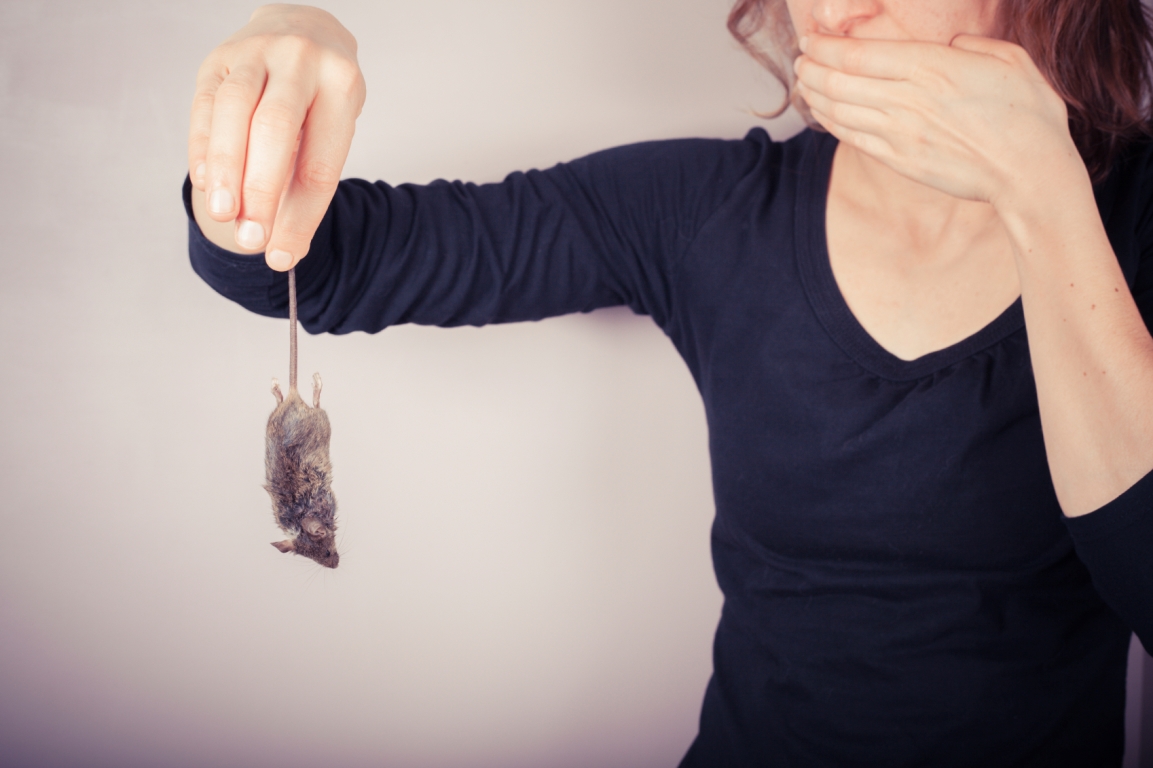 A couple of weeks ago Jacob woke up early to turn on our ducted heating and it wouldn't turn on. It was strange because we had been using it all winter and had no problems. Organising a service was on my to do list as we had left it a bit late this year to get it tested. The fact it wouldn't turn on was a nice way of telling me it needed to be looked at asap.
Thankfully the mornings haven't been too cold and the days have been pleasant, so I was in no rush for it to get working… so long as it was working before summer. I can't live without our air conditioner during summer.
When I called our maintenance provider I was assured it was still off peak season for air conditioning services so I was able to book a service the next day.
Our serviceman arrived promptly after I complained on Facebook that he was half an hour late. Apparently this is the thing to do if you are waiting for a bus or serviceperson. Complain about them on Facebook and they will show up after you've ranted (no guarantees this will always happen!).
Upon inspection our service guy told me a little mouse had fried itself on the motherboard of our air conditioning unit outside. This is the third time we've had an issue with a mouse or rat getting into our system. Our previous two inspections have found a dead rat in the fan compartment. Apparently the little critters are attracted to the warmth and they lumbar themselves through the grill only to realise a deathly fate inside.
Which causes a deathly fate for our ducted air system.
$814 later, we have a new motherboard and our ducted air is working – although we haven't had the need to use it lately which is a blessing for our electricity bill. We may in fact be in credit with our solar power this quarter!
Anyway, I asked our serviceman what could be done to stop rats and mice from getting into our air conditioning system and apparently there is not a lot. The only thing we could try is placing a mouse trap near the system or some bait to try and prevent them getting in through the grill. If you have any suggestions, I'm all ears because our maintenance services have proven to be quite costly over the years due to our rodent fiends.
Another pest hate of mine is cockroaches. You'd be interested to know that cockroaches can be a plumber's best friend when inspecting a sewer chamber. A much older and well respected plumber once taught me to never get into a sewer chamber if there were no cockroaches in it. From memory, it has something to do with the levels of methane gas and oxygen. If cockroaches race out of a sewer chamber, it's safe for a plumber to go in, but if none come out or there are dead cockroaches, you know the levels of methane gas are high and it's not safe to enter.
Whenever I see a cockroach I still get a jump. They are so gross. Even after learning of their use to a plumber, I'm still no fan. I recently saw a cockroach around Bentley's water bowls and was excited to use my Mortein Crawling Insect Surface Spray to kill it. The little blighter was hard to reach between the wall and Bentley's water bowls but the extension meant I could get a direct hit. The spray worked fast and the cockroach didn't stand a chance.
I'm sure I'm not the only one that has a pet hate of pests and rodents in and around their house, so to prepare your house – both inside and out for the warmer weather, I've partnered with Mortein to give you an incredible prize pack that is worth $100.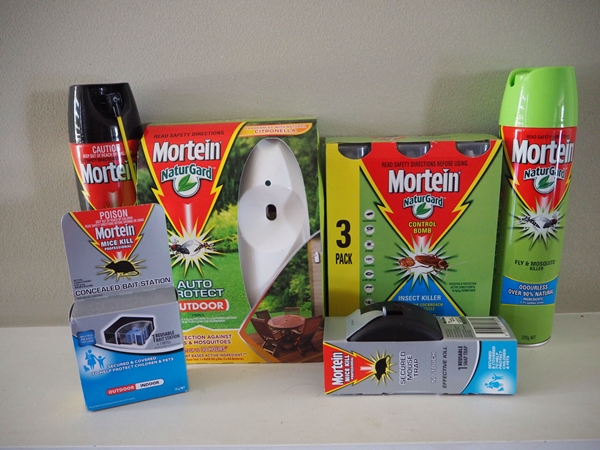 The pack includes
1 – Mortein NaturGard Fly & Mosquito Killer Odourless
1 – Mortein NaturGard Auto Protect Outdoor Insect Control System
1 – Mortein Naturgard Crawling Insect Control Bombs
1 – Mortein Kill & Protect Crawling Insect Killer
1 – Mice Kill Professional Secured Mouse Trap
1 – Mice Kill Professional Concealed Bait Station
In order to be in the running for this giveaway, just tell me which insect or rodent you hate and why? The answer that makes me laugh will win the prize.
Disclaimer: I was sent a pack of these products to use as part of the review in this post. All opinions are my own. This post has been written in conjunction with my disclosure policy.
Terms and Conditions
This is a game of skill. Each valid entry to be judged on creativity and originality, not by chance.
There is one prize: 1 Mortein pack as pictured worth $100 in RRP.
Entries open from 6am Brisbane time Wednesday 30th September 2015 to Wednesday 7th October 2015 6pm Brisbane Time.
Prize is not transferable or changeable
Prize sent out by The Plumbette will not be replaced in the event it is stolen, lost or damaged in transit or virtually.
Entry is leaving an answer to the question.
A valid email address must be included in your entry.
Entry into any giveaway or competition is deemed acceptance of these Terms and Conditions
Entrants must be Australian residents and aged 18 or over
The winner will be notified by email and has 3 days to reply and claim the prize. The winner will also be announced on Facebook. This giveaway is not endorsed by Facebook.
The decision on the winner is final and no dialogue will be entered into otherwise.
These terms and conditions are subject to change at any time without notice.