Most tapware within Australia is generally manufactured and imported from overseas. Like many Australian made products, tapware that is made on our shores, can often cost more to manufacture due to overhead costs.
I wrote this post 3 years ago and was made aware that some of the brands I had listed as Australian made may only be partially manufactured here but assembled in Australia.
In light of this information, I've updated this post and have also shared some thoughts about buying Australian made tapware.
Buying tapware in Australia
There has been a growing desire to buy Australian made products to support the local economy after a year of turmoil caused by COVID-19. Supporting Australian made has a flow on effect with job stability which helps the economy.
However, it may not be feasible for a brand to manufacture in Australia due to costs and the quality some overseas manufacturers are able to provide.
Keep in mind, if you're buying a product IN Australia, you are supporting local jobs and the economy.
Any tapware that is sold within Australia needs to abide by strict watermarking and WELS standards. If the tapware can't meet these, they should not be sold or installed.
With that said, manufacturing and assembly can change from time to time. To be sure you're purchasing an Australian made tap, contact the brand directly and make your choice from there.
If you are looking for something bespoke or tailor made for your bathroom or kitchen, then these brands will be able to assist as they may be able to manufacture it for you. Just contact them directly.
Disclosure: These brands state their tapware is designed, engineered and manufactured in Australia. To be confident with your purchase, check with the brand directly. Most can be purchased through Reece or Tradelink. Some may only be ordered through specialist bathroom supply stores.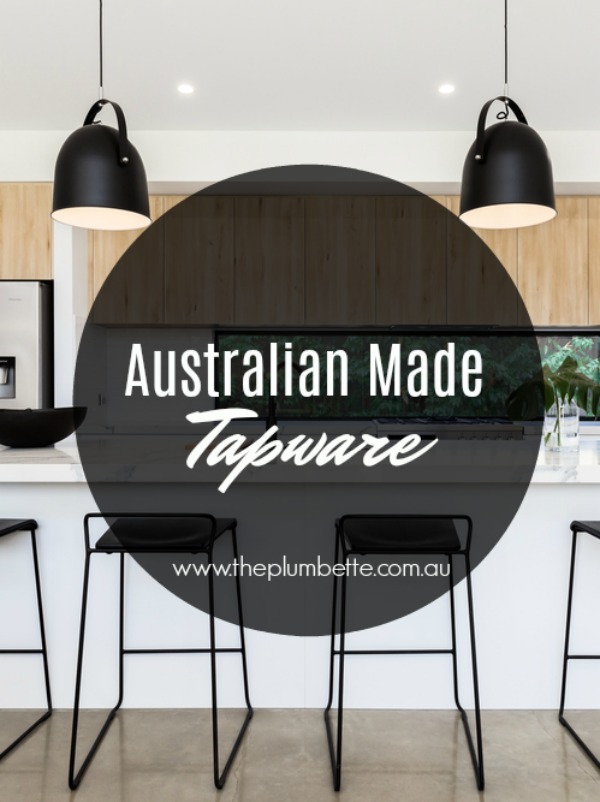 Australian Made Tapware Brands
Faucent Strommen manufactures a range of contemporary tapware out of Kerang in Victoria's Murray Valley. They are proud of their products and are always looking ahead in design with their tapware. Their Pegassi range of tapware has a high 6 star Wels rating. They offer a personalised approach with their warranty on their products.
Sussex Taps are manufactured out of Melbourne and they offer superior quality and finish with their tapware. You can check out how they manufacture their tapware here. But what makes this company unique is that the business has been passed down through family generations. If you need something bespoke created, the team at Sussex Taps can bring your design to reality.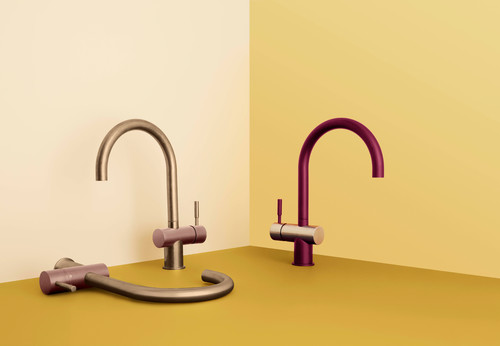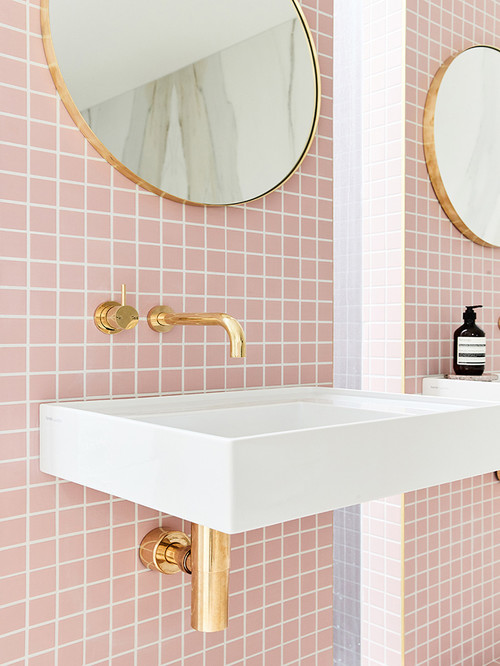 Ram Taps  have been manufacturing tapware for over 70 years and are one of the largest tapware and waste outlet manufacturers in Australia.  They specialise in the design and manufacture of bathroom fittings that meet strict Australian Standards. They currently export their tapware overseas to Fiji, Vanuatu, Noumea, & New Zealand, Papua New Guinea, Vietnam, Qatar, Abu Dhabi, & Dubai.
Brodware were established in Australia in 1964. Their tapware is backed by a 20 year warranty (check the conditions when purchasing though.) All Brodware tapware is designed, engineered and manufactured in Australia, so you can be assured for a quality product.
Astra Walker is an independent family-owned manufacturer and all their tapware and bathroom accessories are partially manufactured in Australia. Their tapware is certainly assembled on Australian shores. Astra Walker is the brand to purchase your block-coloured tapware from. They offer a range of contemporary and classic tapware styles and have a 15 year warranty on their products (check conditions when purchasing though.)
Consolidated Brass Tapware is a family owned Australian company that manufactures their tapware in South Australia. Their tapware exceeds Australian standards and they can also customize a tapware design to suit your space. Their tapware range is perfect for Federation, Heritage and Victorian style homes.
Par Taps has long history with tapware in Australia. They recently celebrated their 40th Anniversary and were the first tap manufacturer to offer coloured tapware in Australia.
The taps are designed and built in Australia with some products imported from overseas.
Have you heard or had any of these Australian Made Tapware brands installed in your property?