Bathroom drains have certainly come a long way in style and design in the last 20 years, with linear shower drains becoming a popular installation.
Many older bathrooms are designed with a 100mm floor waste and separate shower waste in a hob mounted tray. However the sleeker wet-bathroom designs have required a more slim-line approach.
Linear drains are a channel drain which can be installed adjacent a wall. There are key standards for measurements which must be abided by with the installation. Most are 600mm in length. Check with your local plumber as they can differ from state to state.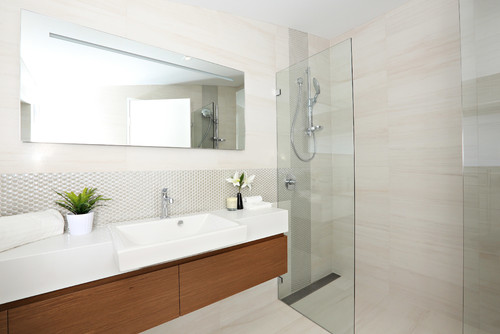 There are many benefits to installing a linear shower drain in your bathroom. Yet it may not be an installation possible in every bathroom reno. A new build bathroom can certainly be advantageous as the design can be constructed to suit.
Benefits of a linear shower drain
1. Excellent drainage for a large surface area
Showers are becoming more open, without a hob and sometimes without a glass frame or door. As a result, the drainage capacity needs to be more considered for functionality.
Linear drains are the perfect solution. A single gradient fall can ensure better drainage. This is an important consideration to prevent a constant wet floor situation.  Wet floors are a safety issue and require extra mopping!
The channel drain will catch a greater surface area of water, making it a more superior drainage system for open plan bathrooms.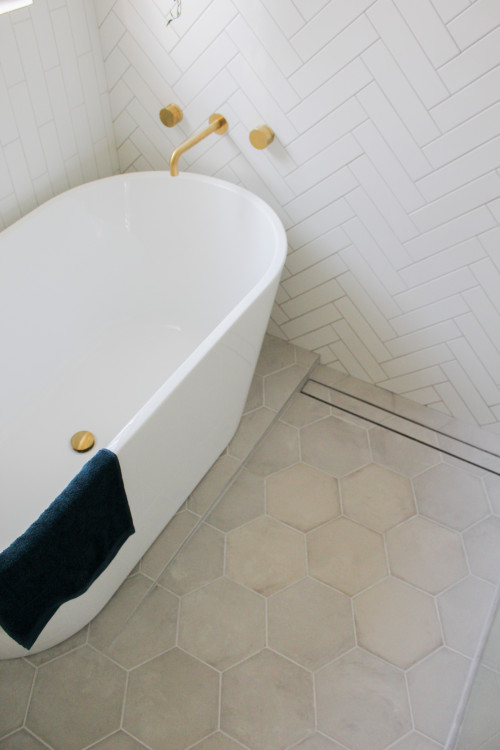 2. Design is less intrusive
One of the key benefits of using a linear shower drain is the design. If your bathroom is of the luxe standard, a linear shower drain will be a key component to the style of the bathroom. It's less intrusive and blends into the flooring.
A grated linear drain or tile insert drain are the two main types available for installation. The seamless design is popular in many modern bathrooms as its less obvious and blends into the floor.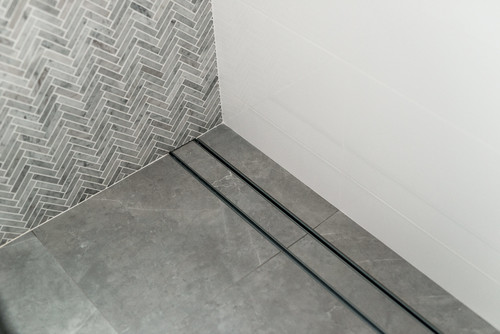 3. Works better with larger tiles
Larger tiles are a popular choice for bathroom flooring. Integrating a linear drain works cohesively with larger tiles as the gradient is in one direction.
4. Easy to clean
Cleaning a linear drain is as easy as removing  the grate or tile insert. The channel can accumulate with hair and soap products which can congeal at the bottom of the waste.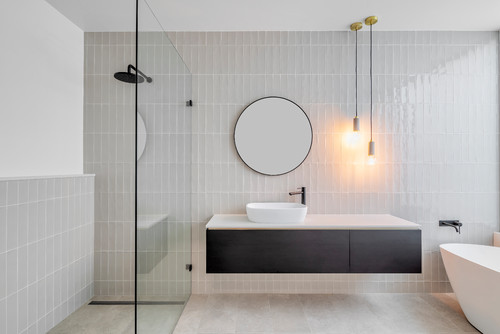 Regularly cleaning the drain will ensure efficiency of water drainage, but can also prevent nasty smells building up in the bathroom.
Other drain posts to check out