Yesterday I had the pleasure of attending the Female Plumbers and Apprentices Breakfast at Parliament House in Brisbane.
The event was organised by the Honourable Mick de Brenni, Minister for Housing and Public Works, the Master Plumbers Association of Queensland (MPAQ) and the Queensland Building and Construction Commission (QBCC).
This was the second time I had been invited to Parliament House for breakfast, but this time the setting was on Level 7 on the Green Deck.
The deck has been beautifully renovated and it provided the perfect backdrop for the breakfast to take place.
If you're going to organise an event for female tradies so they can network and be encouraged by their place within the construction industry, the MPAQ do a fine job – if not the best job of doing so.
With the background noise of jackhammers from a nearby building site, it was great to catch up with female plumbers and key representatives within the construction industry.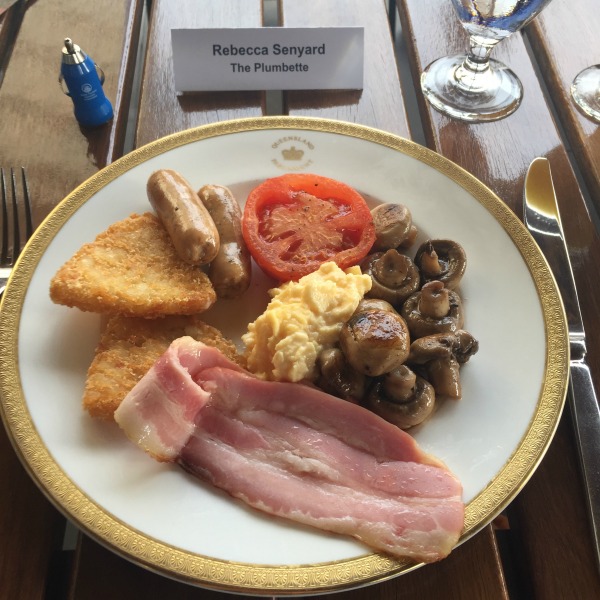 During the breakfast, Penny Cornah, the head of MPAQ shared their achievements and goals over the last year. Mick de Brenni shared about a new bill that has been put forward to parliament to ensure payments are made on time to plumbers and other sub-contractors when their invoices are due.
This problem of head contractors not passing on payments to subbies when they have the money (or spending the cashflow on their own personal needs, rather than to their subbies) needs to stop. This bill will ensure that.
Esther Blest spoke about the role QBCC play in licensing.
We then had Carlie Low share a bit about what she has done as the QLD Ambassador for Women in Plumbing.
Helen Yost, the Project Manager for Tradettes, one of Australia's first all-female plumbing services, shared her vision of getting more women into plumbing – and seeing an increase to the current figure of 49 female plumbers to 1000 female tradies by 2024.
I thoroughly enjoyed my conversation with Rachael Keiley, who is a licensed plumber and has started the QLD division of SALT – Support and Linking Tradeswomen. She also shared her plans for the future which were exciting and inspiring.
I never take for granted the amazing opportunities that have come my way because of my trade. And I love hearing stories of women who are out there working hard to promote women in trades.
While I love the ambitions and goals of our lady tradies, I also know the obstacles that need to be overcome.
While we need to encourage more women into construction, we also need to encourage male tradies to support these women as they enter a trade. I understand the hesitation of employing women in a trade role. But if I was a male tradie in 2017, I'd be backing a female tradie 100% and be a testament to her success rather than a blockage (pun intended).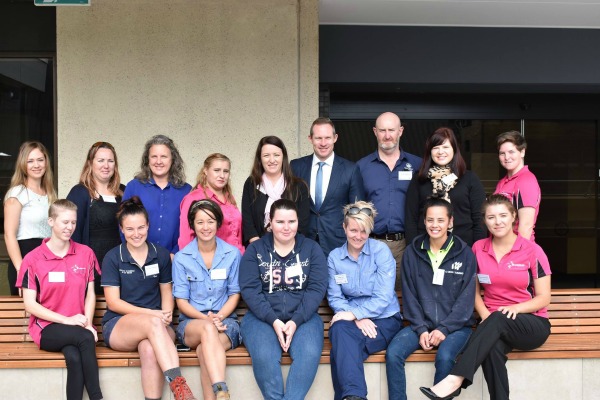 When I reflect on my own journey as a plumber and now blogger and writer, there were key men who played a vital role in my career. And those key men – their influence didn't diminish, it increased.
I don't know how many plumbers can say they have dined at Parliament House for breakfast twice, but these opportunities would not be made possible without key people making an amazing effort to acknowledge the female plumbers working in the industry.
Thank you to Mick de Brenni, MPAQ and the QBCC for organising the breakfast. It was a privilege to be invited, and I look forward to seeing more female plumbers at the next event.