A steampunk bathroom is definitely not a bathroom style for everyone. It tends to be a more masculine type of bathroom, yet, when executed well, can also appeal to anyone who loves a bathroom that makes a statement.
Last night on House Rules, Sean and Ella delivered an amazing steampunk bathroom in Andrew and Jono's house in WA. The judges loved the bathroom and gave it top scores. We're yet to see the boys judge their bathroom, but I have a feeling they will love it. I can't wait to see their reaction.
The key features of any steampunk bathroom is the use of exterior copper piping will brass fittings. I have mentioned on this blog before that you must check with your local council on whether exposed copper is allowed in your interiors. In Brisbane, all exposed pipe must be lagged, so to have exposed pipe in the bathroom, may be a no go. But again, check with your plumber and local council to see what can and can't be done.
Industrial features are also a key part of steampunk bathrooms. Think 19th century industrial age fixtures and light fittings. Moody tiles in charcoal, black and grey are the perfect backdrop for a steampunk bathroom. Black tapware or exposed brass taps work well teamed with the exposed copper, and a copper feature bath can add luxury to the space.
Lighting needs to be done well in a steampunk style bathroom, as it can be a dark bathroom with the use of deeper shades in tiles. The use of feature lights and pendants near the vanity mirror are a practical touch to the bathroom.
If you do choose to create a steampunk bathroom in your home, make sure your plumber has experience working with copper – especially welding and bending. It's paramount for the welds to be neat and the pipes must be straight – especially for long runs in the shower and around the bath. Many plumbers are used to crimping copper or installing plastic pipe. Your steampunk bathroom will look awful if the pipes aren't installed straight.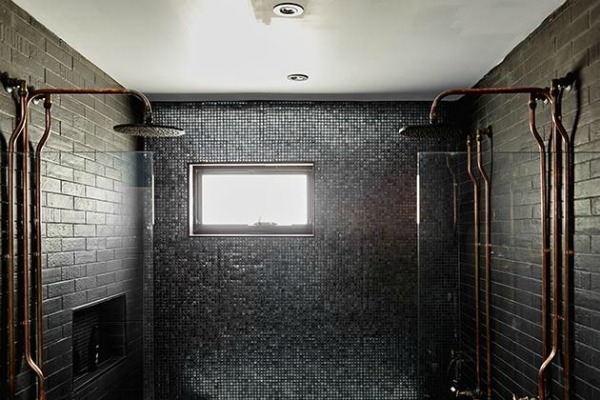 Some fun hooks made from copper can add a fun, industrial touch to your steampunk bathroom.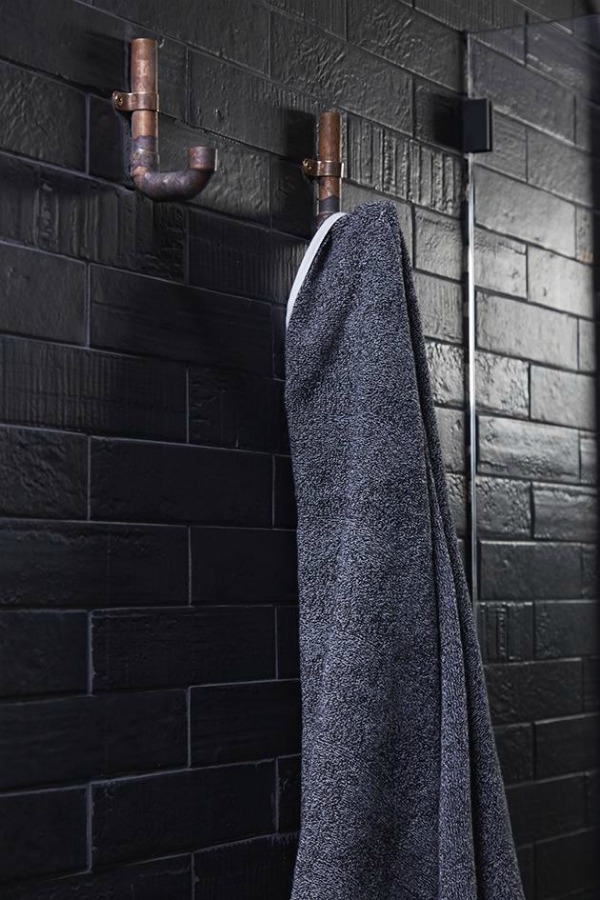 The retro feel of a steampunk bathroom may not be for everyone. But it's definitely different from the neutral white, grey and timber bathrooms we've seen in recent years.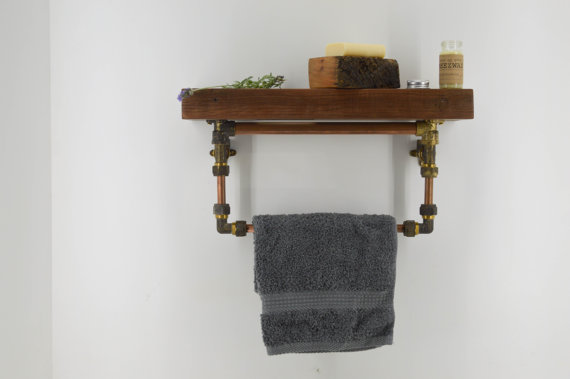 What do you think of the steampunk bathroom revealed last night on House Rules? Could you live with a steampunk bathroom?
Disclosure: There are affiliate links on this post. Should you choose to purchase an item, I will receive a small commission at no extra cost to you.