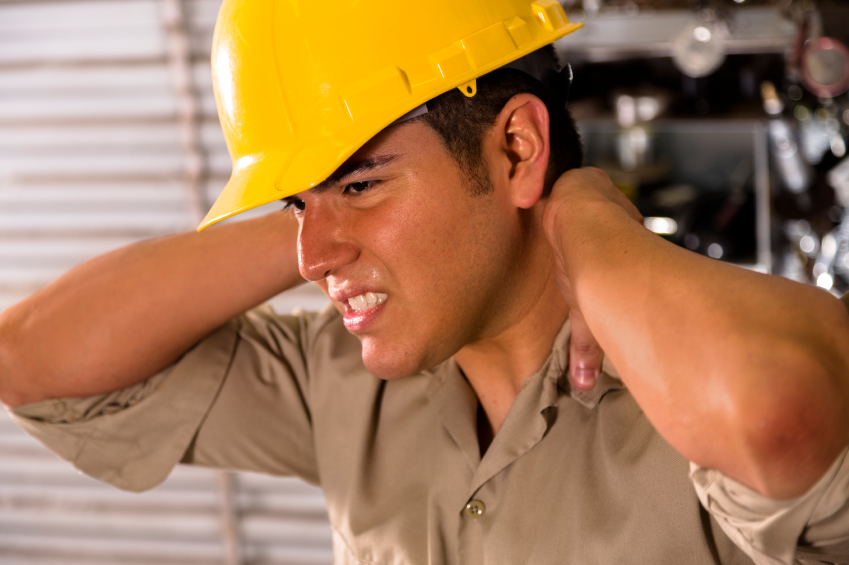 Sponsored Post
One of the drawbacks of becoming a tradesperson is the strain it can put on one's body. Tradespeople suffer from workplace-related injuries in almost 1 in 5 cases.
August is Tradies National Health Month and the campaign is designed to encourage tradies to take better care of their health and work life habits. Adopting safe working practices like correct lifting methods and not pushing through to get a job done when their body is in pain are ways to prevent musculoskeletal problems both now and in the future.
As a plumber, I had to ensure that I wouldn't push myself to 'keep up with the boys'. The times when I did (like overfilling a wheelbarrow with mortar sand), my back paid for it that night and the following week.
Here are five ways to protect your health as a tradesperson
Get regular deep tissue massages. When I'd strain my back digging trenches or barrowing sand, my back and shoulders would ache so much. I'd try to get relief from booking a massage. My therapist was able to pinpoint areas of my body that needed to be worked on and showed me stretches that could help ease tightness and pain in problem areas. I had to have weekly appointments at first because my back was so bad. Eventually my appointments lengthened out to fortnightly and finally monthly visits.
Exercise and stretch regularly. The more fit you are, the better your body is able to handle physical work.
Eat healthy food. Tradespersons are notorious for eating unhealthy takeaway or taking short breaks to have quick fix hits that offer very little nutrition. The body needs healthy food to perform well.
Get adequate sleep on a quality mattress. Latex Mattress offer the best posture and lumbar support to assist with quality sleep. No point sleeping on a poor quality mattress because it will only add to your back pain problems.
See a doctor as soon as pain is noticed. Intervention is better than cure in this instance and a doctor may prescribe a visit to the physiotherapist. Leaving it too long to seek treatment can mean an early retirement from the trade industry.
Ignoring aches and pain as a tradesperson is one of the worst things a tradie can do. Not seeking treatment or practicing healthy habits, can result not only in early retirement, but can also cause lifelong debilitation. Don't put your musculoskeletal health at risk, it's not worth the pain.
Have you ever experienced back or neck pain from work? What did you do to treat it?
This is post has been written in accordance to my disclosure policy.