When you choose a good plumbing product from a good plumbing retailer and hire a good plumber to install said product, you're going to get a good outcome, even if the product fails during warranty.
Last week, my dad called me to look up an old invoice from a maintenance client to see what date he had installed some new taps. The taps had become faulty and the client wanted to get them fixed or replaced under warranty.
A quick search of the client's name and I could see that we sent the invoice in April 2013. I know most taps usually have a warranty of up to 2 years. The first 12 months includes full replacement and installation costs. After 12 months, the brand will usually supply new tapware and it's the client's cost to get the taps replaced.
I told dad that the taps were out of warranty as it had been over 3 years since they were installed.
The client took our invoice information and headed to Reece Plumbing where the taps were originally purchased. Reece were able to do a search for purchase on their system and these particular taps from Dorf had an amazingly 15 year warranty! (After talking to a Caroma Manager at the PIPE Expo, he believes the warranty is for 14 years)
The client was given new tap spindles and handles, but it was his cost to hire a plumber to install them.
The moral of the story is to always choose a reputable brand of tapware (and fixtures) and keep the warranties if you can in a folder. (Note: Anytime I purchase a new appliance or tapware for our home, the warranty paperwork and receipt goes into a file labeled "Warranties".)
Purchasing from a reputable retailer like Reece means the paperwork is usually easy to find and the staff will be able to organise a replacement under warranty or order in new taps if necessary.
A good plumber will take the time to find a client's invoice or job details and get back to the client with the information needed. That's why good paperwork is necessary when running a plumbing business.
Have you got a good warranty or customer service story?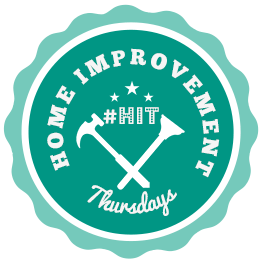 Last week on
Home Improvement Thursday
, Michelle from Jarrah Jungle shared her craft room inspiration for when to redecorates her own craft room space. If you're looking for some inspiration, check out her post
here
.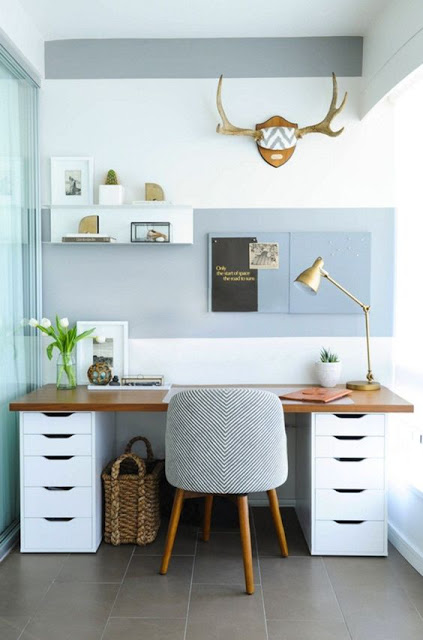 Tash from Home of Marble and Mint shared an updated with her house renovation. You can keep up-to-date with Tash's renovation record
here
.
Home Improvement Thursday Rules For Linking Up
If you're a DIY, home organization, building, renovation, home makeover, home decorating, home maintenance or trade related blogger we'd LOVE you to link up with us below. Here are the HIT rules for how to link up and what you need to do once you have linked up.
Linkable posts, must centre around the topics of DIY, Renovations, Home Organisation, Home Improvement, Home Makeovers, Home Styling, or Home Maintenance.
You can share 1 post each week. Please make sure they are new to the "Home Improvement Thursday" party.
Linking is simple, find the little blue button at the end of the post that says, Add Your Link, and then pop in your URL, and follow the prompts.
Your link only needs to be added once and it will automatically show up on both of our blogs… it's that easy! Grab our #HIT button and pop it on your sidebar.
Don't forget to share it with others. Follow the blogs of your fellow #HIT family, and leave a comment.
Please visit and comment on at least three blogs that are near you on the list.
Leave a comment on the post below so we can return the favour and comment on your post.
Don't forget to follow The Builder's Wife and The Plumbette.