World Plumbing Day is celebrated each year on the 11th March. It's a day to recognise plumbers for the work they do in maintaining plumbing to our homes, communities and cities. Plumbing plays a key part to your health and wellness.
We can often take plumbing for granted and see it as just another utility for our house. And while this is true, it plays a significant part in keeping you and your family well. It's also relied upon when you're not well, to assist with recovery and protecting the health of those living with you in the home.
The two plumbing systems that come to mind are clean water coming into the home and waste water removal out of the home. But here are some other technical parts of plumbing you may not have realised protect you, your family and even your neighbours living down your street.
How Plumbing Plays a Key Part to Your Health and Wellness
Water filters remove micro-plastics and other nasties from your water supply so you don't ingest them.
Traps provide a water seal to prevent the inhaling of sewer gases. They protect the air you inhale in your home. Sewer traps are common under all fixtures like toilet, sink, basin, laundry tub, shower and bath.
Overflow Relief Gullies provide an external overflow for sewerage to prevent an unexpected flood of waste water flowing through your home. This contaminated water can be detrimental to your health when it overflows into your home, let alone the cost to fix the damage.
Vacuum breaker valves on external hose taps ensure contaminated water from the lawn and garden, (ie fertilisers and pesticides) aren't sucked back through the hose, contaminating the water line to your street.
Hot water is essential for hygiene. It offers comfort and assists in wellness for when you or your family aren't well. The correct temperature prevents outbreak of legionella.
Dishwashers will often clean dishes better than you can by hand. (providing you maintain a monthly clean)
Taps can provide much needed water to drink to keep you hydrated.
Toilets can remove the after effects of sickness (eg gastro) with the press of a button.
The toilet lid plays a part in preventing airborne bacteria dispersing through your bathroom after the toilet is flushed.
Gutters and downpipes catch rain water to carry it away to prevent water damage and mould growth in your home. It also prevents pooling of water, which can attract mosquitoes and prevent spread of disease from this pest.
Mini stop taps provide peace of mind if a flexible hose bursts or water needs to be isolated to a particular area in the home.
Tempering valves on a hot water unit can prevent a child or vulnerable person getting scolded from hot water. Hot water burns can be horrific and a tempering valve plays a part in preventing skin burns.
Correct ventilation of gas appliances prevents carbon monoxide poisoning which is dangerous and can cause death to you and your loved ones in the home, without you knowing.
Baths can sooth sore muscles. They can keep your children clean and offer a water sensory experience, which is key area for their development.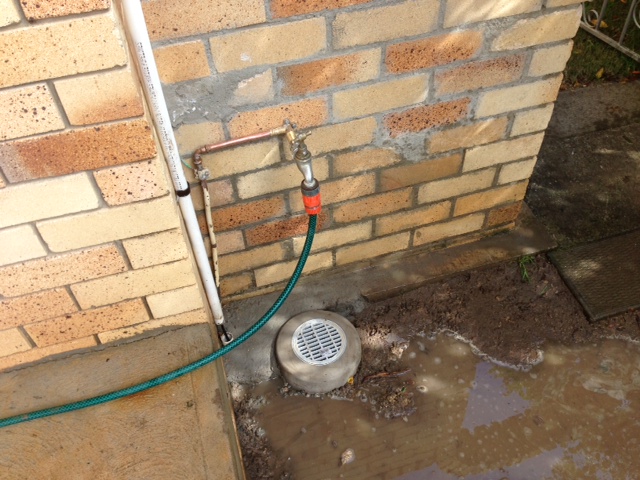 It's sufficient to say when plumbing hasn't been installed correctly or shortcuts are made with plumbing installations around your home, you are putting your health and wellness at risk.
A licensed plumber will have two priorities when conducting their business at your home.
Find a solution to the problem they've been called out to fix.
Ensure the solution aligns with the plumbing standards, which protects you and your family's health and safety when living in the home.
Another key component to plumbing in your home is ensuring water conservation and waste management – ensuring the right waste goes down the correct channels. These situations, if not managed, can affect the future health of everyone.
As you can see, plumbing plays a key part to your health and wellness. It pays to use a reputable, licensed plumber to keep the family home safe. The quality of your life depends on it.