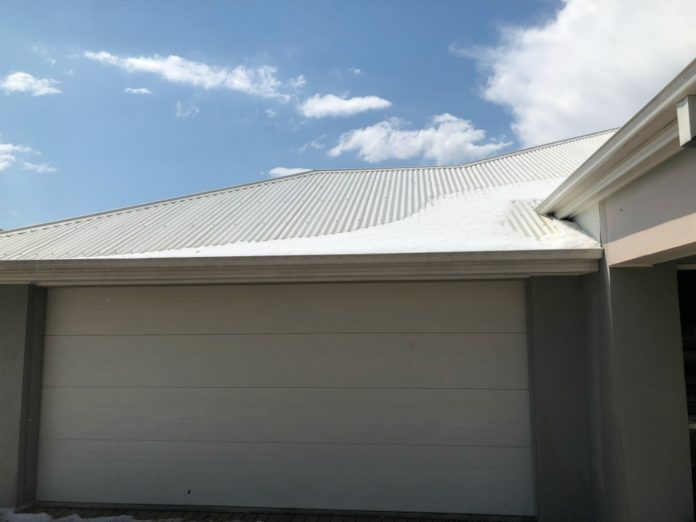 A few Friday's ago, Phoebe and I were standing at our front door, amazed at the winter wonderland in our front yard. It prompted me to share tips on how to prevent water damage from hail as we were quite lucky. We did get a bit of water on our ceiling in the hall (just a small patch), but after inspecting our roof cavity, it was most likely melted hail seeping under a section of the roof and gully that wasn't screwed down.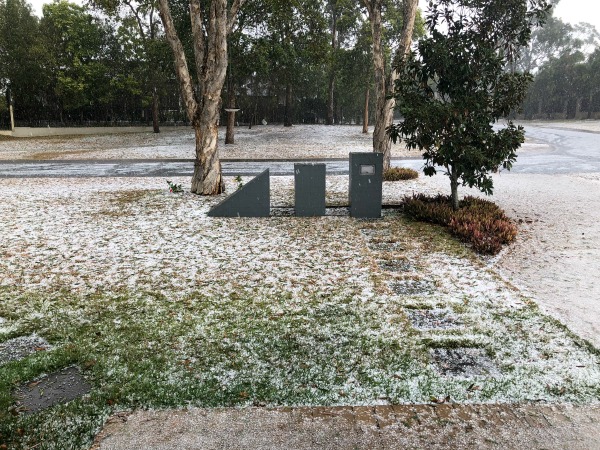 It was so surreal to see our street turn white. The tiny pellets were small enough not to cause damage to cars, but the sheer amount of it caused damage to homes in our area.
Hail damage can be costly, and you need to check you have got adequate insurance to cover the damage.
But there are ways to prevent water damage from hail, and it really comes down to maintaining the gutters and stormwater drainage around your home.
This storm was unexpected, as was the hail and not all parts of Brisbane experienced it.
Preparing your home for this summer of storms could prevent the inconvenience and cost of water damage to your home. Here are some things to do so your house is fully prepared.
1. Clean the gutters and ensure they are fastened adequately
Hail is heavy and unlike rain, it won't drain straight away to your downpipes – the small particles of ice just fill the gutters and downpipes. We had so much hail it overflowed the gutters and there were piles of ice outside the downpipes because they just couldn't take in the ice.
Even the gutter guards and downpipe mesh caused piles of hail outside the downpipes.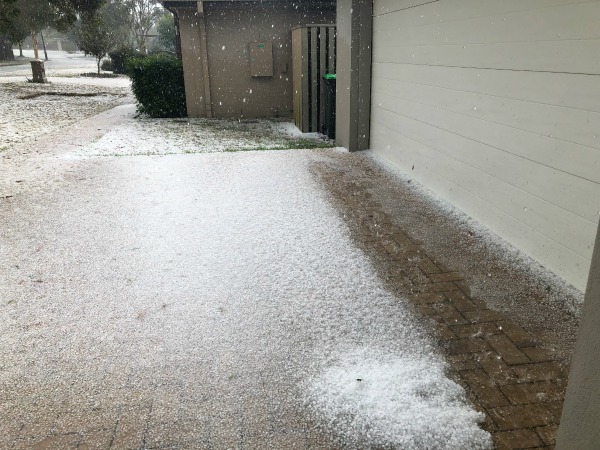 This is why it's import to ensure your gutters
Are clear of all debris
Are fastened correctly to the fascias with a maximum of 1 meter between fastenings.
Have adequate fall
Should connect to downpipes with 100mm diameter (90mm is standard but after what I experienced, I'm convinced they need to be 100mm)
When connected to the downpipes, these should be free of blockages
It's important gutters are fastened correctly, because it's a workplace health and safety hazard if they fall when filled with hail.
2. Check your roof for leaks and any tile breakages
If you have a roof leak, now is the time to get if fixed before a storm hits. The hail will cause further damage to the exterior and interior of your home and you may not be able to claim damage on insurance if the roof is not well maintained and in good condition. Get your plumber out to check the roof and fix any leaks.
3. Invest in screens or protection around windows
The windows at the front of our house were protected by our garden. Unfortunately, the leaves are completely shredded, but they did their job and I'm grateful.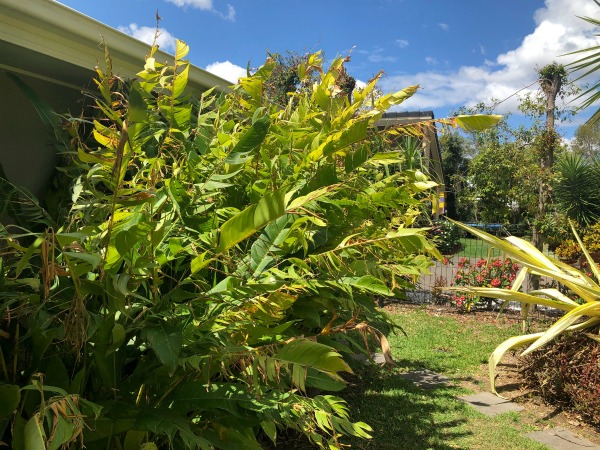 4. Check pipes connecting to rainwater tank
Often, the pipes connected to rainwater tanks have little brackets or bracing. Check they haven't been damaged by the hail or are blocked so the melted hail can't flow through to the tank.
5. After the hail has fallen, sweep it to the garden
When it's safe to go outside, use a broom to sweep the hail from the driveways and footpaths to the garden. I should have used the broom to sweep down the hail from the roof (check for overhead powerlines if you do this). I swept our driveway because we had to go out and pick the girls up from school. I didn't want to car to be unsteady when I reversed over the ice.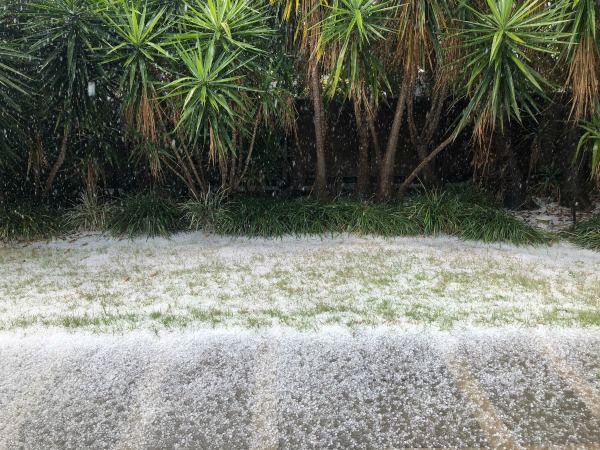 I generally follow the weather radar to see the colour and location of a storm to know if it's going to hit us. I have also signed up to Brisbane's Early Warning Alert Service, which didn't help me this particular time as I received the email after the hail had well and truly hit.
What tips can you share to prevent water damage from hail?