The most common tap to have in the kitchen is a sink mixer. It's the most versatile tap to have installed in a kitchen because it allows control over the spout. The handle also allows for ease of use when turning the water on. One way to update your kitchen is by installing a modern kitchen sink mixer and they can come in a variety of shapes, angles and finishes. In today's post I'm going to share with you what you need to consider when installing a modern kitchen sink mixer tap.
We were in the market for a new kitchen mixer so I had been doing quite the research on this subject. Our current kitchen sink mixer was leaking from the cartridge. Now ordinarily, I could replace the cartridge to stop it leaking, but the spout also had a leak and the mixer was looking a little worse for wear after constant use. We've had the mixer since we moved into the house (around 10 years) so it's done good innings. I've always opted for a standard sink mixer in the kitchen, but I have also been tempted by some of the gooseneck mixers I've seen on Houzz. I have been tossing up over design and functionality. Ideally I would like to find a mixer that does both and won't cost a fortune to purchase.
Since writing this post, we have installed a new mixer and that will be another post to share on here. But for the purpose of this post, here are some styles to consider:
Gooseneck Spout and Pin Lever
This style of kitchen mixer is quite popular and it certainly makes a statement in the kitchen. Practicality wise, unless it has an extendable hose, the spray will only go in direction the spout can turn which is usually a 360 degree radius.
Another consideration to be aware of is the placement of the lever. This type of mixer needs to have room for the lever to go back and forwards to get hot and cold water. This mixer is ideally suited for placement on the side of a sink if a wall or window is behind the mixer, or installed in an island kitchen bench. If it's mounted in the bench against a wall or splashback, make sure the lever is able to be swiveled back and forth. This can be checked at the showroom before purchase.
Angular Spout With Pin Lever or Rectangular Lever
This style of kitchen mixer is another style of gooseneck spout, but it has a curved or rigid angle to give the mixer a square shape. Again, like the standard gooseneck shape, unless it has an extendable spout, the water spray won't reach all areas of the sink. This may not worry you, but if you are replacing a mixer with the pull out spray, you will find it frustrating converting to this style of tap.
I love a thicker lever instead of the pin. That comes down to my personal choice. I find the pin is fiddly and too pointy for my hand. I much prefer a solid handle for the lever. I have seen pin levers unscrew or break over time. A thicker handle is my preference all the way.
Standard Sink Mixer
This is what I currently have in my kitchen and it has been easy to use and super simple to keep clean. I added a OneTouch aerator to the end of my mixer to allow the water spray reach all areas of my double bowl sink. You can also get standard sink mixers with an extendable vege spray.
Vege Spray Mixers
These types of mixers are often installed in commercial kitchens, however, they have become frequently seen in household kitchens. For me, I find the commercial gooseneck vege styles a bit too big and bulky for my liking.  If I were to opt for a vege spray mixer, I'd install a standard sink mixer or a gooseneck mixer with the added extendable spray ability like above.
Kitchen Mixer Colours
The most popular kitchen sink mixer colour of choice by FAR would be chrome or stainless steel. Stainless steel is best for outdoor kitchens. Matte black sink mixers have become more widespread in use. They aren't always kept in stock, so you will need to order this in with your plumbing supplier. I was tempted to install a black mixer just to see how long it would last in the kitchen, until the ones I looked at were powder coated instead of electroplated. If you do decide to get a matte black kitchen sink mixer, get electroplated all the way as this coating will last much longer than a powder coat.
Other colours that are available, but not hugely popular, are your brushed metals. In particular brass, gold and gunmetal. White is also having a comeback.
While it can seem daring to install an alternate colour in the kitchen with your mixer tap, consider how easy it will be to keep clean and the cost to supply as these mixers are more expensive to purchase than chrome.
When looking for a kitchen mixer, buy from a reputable brand and look at the warranty. Many tap mixers have a 10 to 15 year warranty. It's always ideal to purchase from a reputable plumbing company because if the cartridge in the mixer needs to be replaced, your plumber should be able to source the correct cartridge.
When it comes to choosing a kitchen mixer tap, it really comes down to your preferences of what you like to use. Remember this tap will be used more than once a day. You don't want to purchase something that feels awkward to use, nor do you want a mixer that deteriorates from constant use.
If you are in the market for a new kitchen mixer tap, here are some brands I suggest. Taking my preferences aside, I've featured mixer taps that may appeal to the masses, from brands that have a reputation for producing quality tapware.
Clark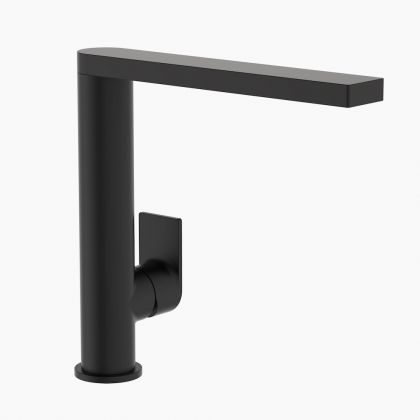 Franke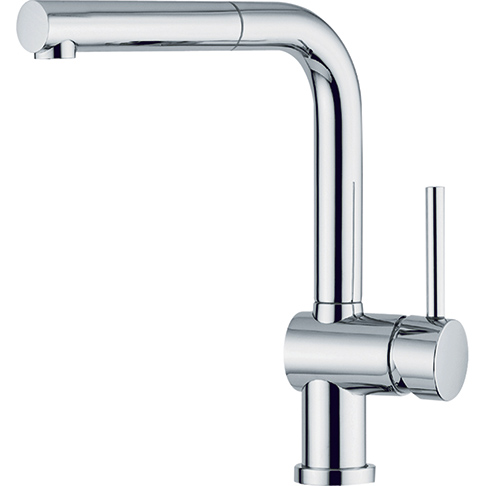 Abey
Oliveri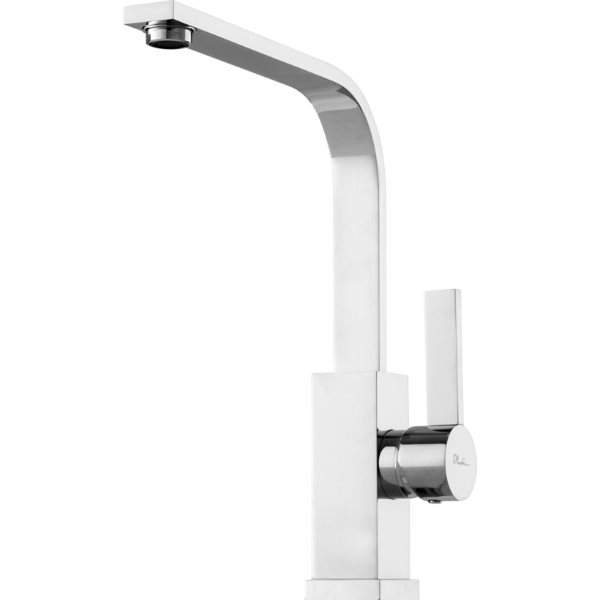 Dorf
Caroma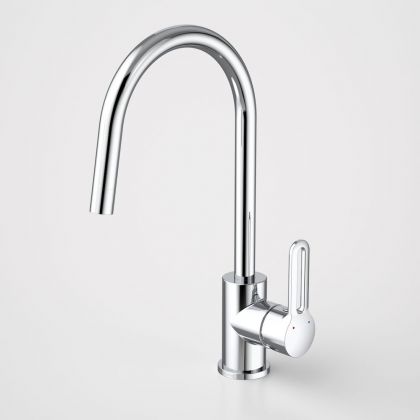 Fienza
Grohe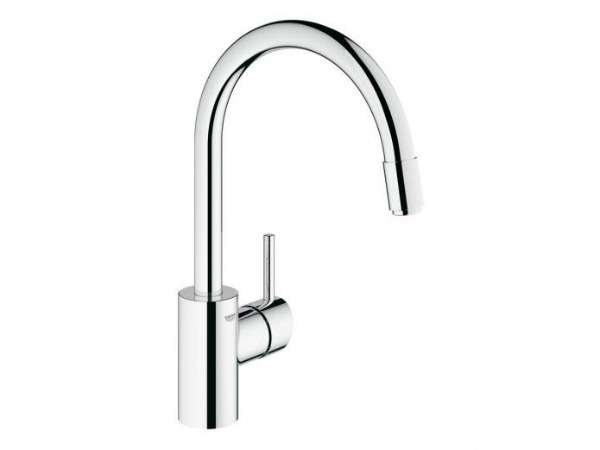 Posh Solus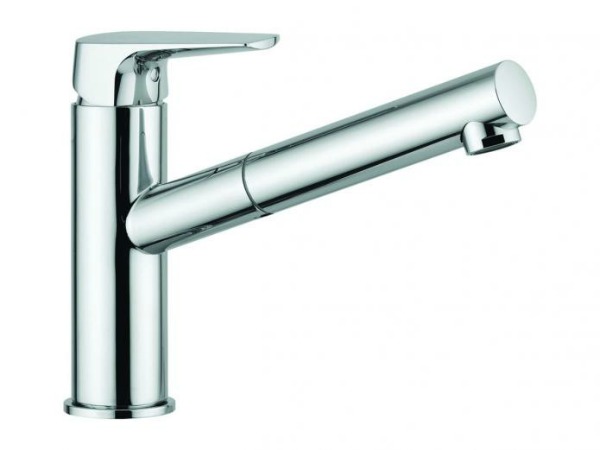 Mizu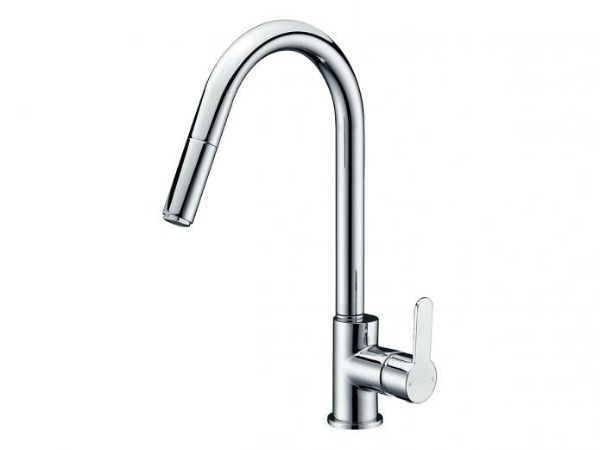 Do you have a kitchen sink mixer? Any of these take your fancy?
If you liked this post, check out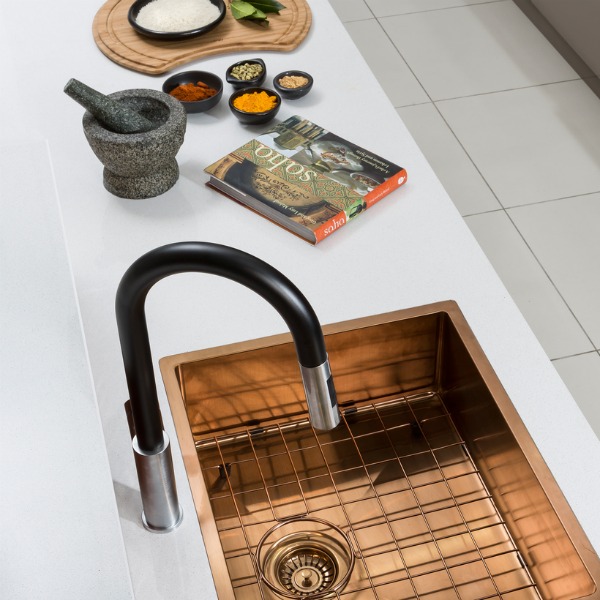 10 Mixer Tap Brands to Consider For Your Home