About a month ago, I was tagged on Facebook to attend a women in construction breakfast organized by the NAWIC (National Association of Women in Construction) and sponsored by The Brisbane City Council and various other businesses that offer trade related products and services.
I'm always hesitant of breakfast events. Simply because it means I have to be super organized in the morning to ensure everyone in the household needs to be where they need to be. In order for me to attend any type of breakfast event I have to organise help from my village.
My mum encouraged me to go to the breakfast because she saw me tagged in the event on Facebook. She offered to look after my younger two girls so I could go. I organized for my husband to do the kid drop-offs, organized Esther to be dropped to school by one of my school mum friends, and organise how I was going to get into the city, when Jacob would have the car. Nicole from The Builders Wife offered to drive me in to the venue as she had decided to attend too. It's almost exhausting writing about it!
But of course, many full time working mums do the early morning juggle. I think you're awesome!
Nicole picked me up at 6am and we got to chat about blogging and work and what we wanted to do next year.
We drove to the end of Brunswick Street in New Farm as the event was to be held at "Riverview". We found a car park in a nearby street and walked out to find the event.
We walked up and down around Brunswick Street and could not find a building or function centre called "Riverview".
We walked back up the street where we parked and came to Riverside Function Centre, assuming it must be there and it wasn't open.
Confused, we asked a local couple if they knew where "Riverview" was and they said they had never heard of it and had lived in the area for five years.
Nicole headed to the NAWIC website to see if we had got the address and location wrong. But we hadn't. I then called the NAWIC office and got a standard office automated message that the office was closed.
Hmmm.
I then sent a message to my friend Carlie to ask if she knew where to go and she was still on her way in and had assumed it would be somewhere in New Farm Park.
Nicole and I had started to walk towards the entry of New Farm Park and there were two women directing us to head towards marquees set up for the breakfast.
It wasn't what we expected.
Had the invitation said "New Farm Park", we would have headed straight there, but the invite made out the breakfast was to be held in a venue.
We registered, got a goodie bag. I was thrust with a form to fill out to become a member and we both headed to get a much needed coffee. And breakfast, which was a sausage in bread.
I've never been to any NAWIC events simply because the times of the events don't always work in with my family life and when I worked in our family business, events were often last on the list of priorities.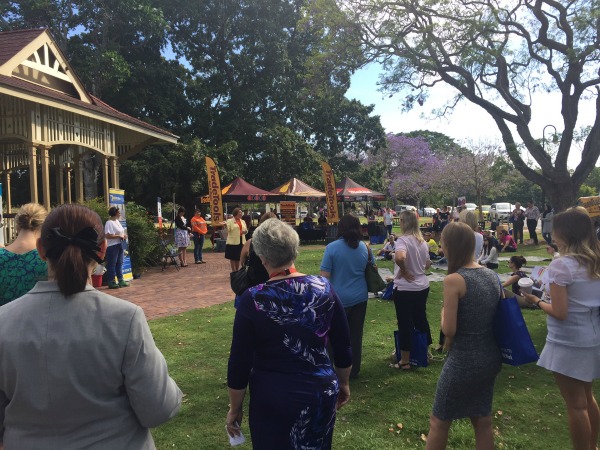 Despite the heat and unexpected location, it gave me a good opportunity to say hi to Carlie Low, Esther Blest (Assistant Commissioner for Queensland Building and Construction Commission), met Lyndal who opened the formal part of the event, Penny Cornah (Executive Director of the Master Plumbers' Association of QLD), Rhonda (another female plumber whom I met at the Women in Plumbing breakfast at Parliament House) and another fellow plumber, Alana, who I met at the Melbourne Cup Partners in Plumbing Lunch.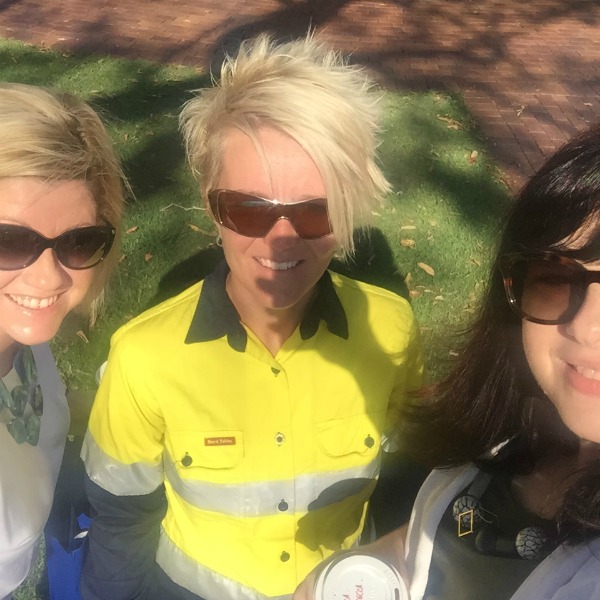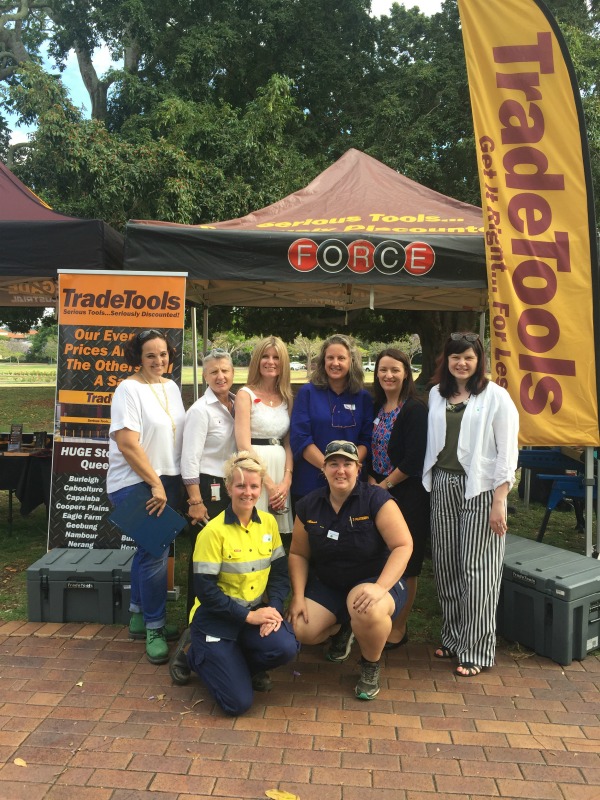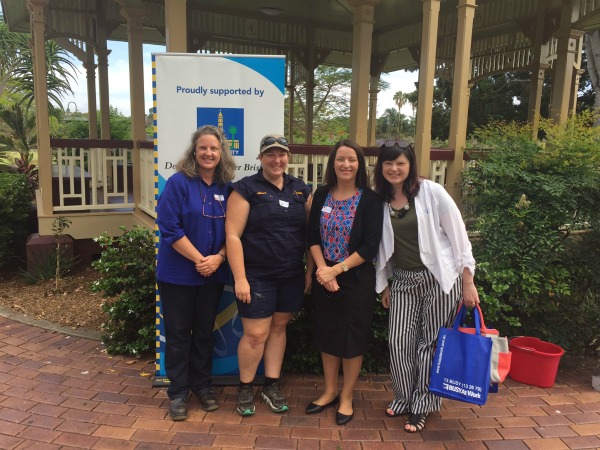 I also got to meet Stacey from She Wear boots, who I've mentioned on the blog before. She Wear are steel capped boots tailored for women's feet. Juanita Mottram, Managing Director and Designer for Eve Workwear was also there, showcasing their workwear for women.
I missed the special presentation for the tradies, but took the time to network and take pictures.
The NAWIC offer events all year round for women working in the construction industry. They are a nation wide organization and they organize events and mentoring programs in each state.  I'm hoping I can get to one or two events in QLD in the New Year.
Anything that promotes and supports women in the construction industry is a good thing, but the venue and type of event should be clearly stated on the invitation.
The best part of the morning was introducing my dad to Nicole, who has now become an avid reader of The Builder's Wife. It was good to see them talk about the industry frustrations as the issues are universal from builder to plumber. Sadly some of the issues that are driving our best tradies to retirement are getting worse.
And that's really what networking and coming together for events should be about. Offering an environment that values the person working in the industry, in whatever capacity that is, and then stimulating conversation to promote new ideas and change in the industry.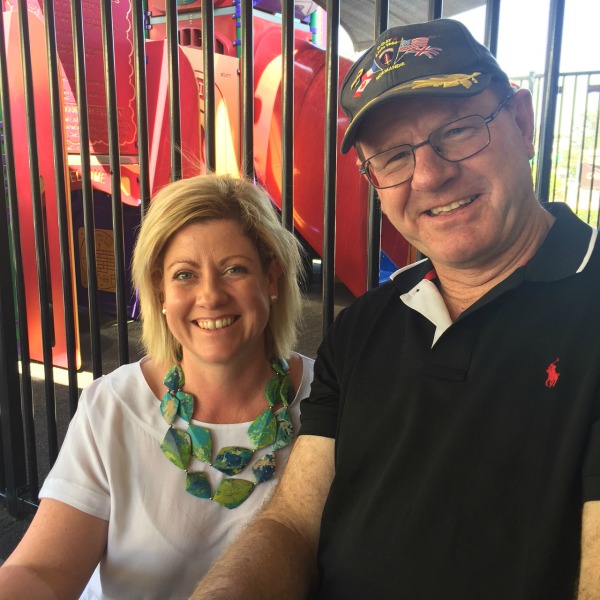 Did you attend the breakfast yesterday? How do you go about meeting new people in your industry? What have you found has been the best way to drive change in your industry?