Sponsored Post
When I was a 2nd year plumbing apprentice, I was nominated for Apprentice of the Year at the Construction Skills QLD Excellence Awards, representing the plumbing category. I didn't hold high hopes on receiving the award, but felt honoured all the same to reach the interview process which determined the finalists.
All finalists would be phoned prior to the event to let them know if they were in the running for the award. I didn't receive a call, and carried on with my work. My hopes were so high of reaching the finalist stage that I didn't buy tickets to the event (meaning I had no hopes of getting that call at all). At the time I was busy with work that needed to be completed before Christmas. Awards nights just weren't on my radar.
Literally a week and a half before the event, my mum received a phone call to say I was one of the finalists and required to attend the awards night. Cue SCREAMING! Except the event had been sold out and my parents were booked to go to Sydney for the weekend.
I was excited but my excitement turned to despair when there were no tickets available for even myself and Jacob to attend the event. Even though I was a finalist. A quick call to the Master Plumbers' Association of QLD and they were able to source two tickets for myself and Jacob to go. I'm not sure how they got those tickets, but it could have been that those two tickets were reserved for members of the MPAQ to go. I'm grateful that we were members of the MPAQ and they were only a call away if we ever had an issue.
As much as I was relieved Jacob and I could attend, it was bittersweet because I didn't want my parents to miss out on witnessing my win if I was in fact the winner. I wouldn't have been nominated if my dad didn't put me on as an apprentice.
Despite my thoughts, I focused on finding a dress. It was a mad dash to find a suitable black tie dress within a week. I ended up picking one up from Pacific Fair. I've kept the dress to this day in high hopes that I might fit into it again. #wishfulthinking.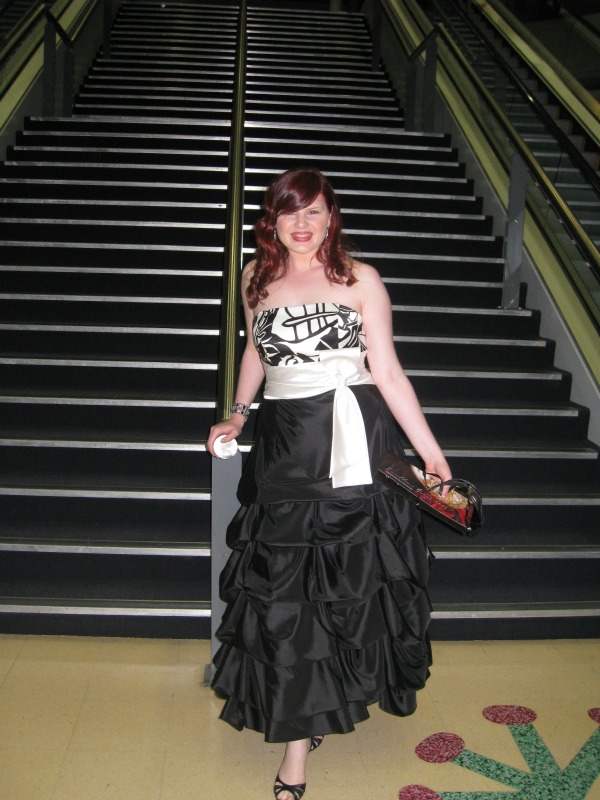 Jacob and I attended the awards night at the Brisbane Convention Centre and the scene was jaw dropping. It was literally like the Logies for the construction industry. I had no idea these events existed and I realized that being nominated for apprentice of the year was a big deal and secretly hoped that I wouldn't win – not because I didn't deserve the award, but simply because I wanted my parents to be there to witness the event.
There were only half a dozen apprentices nominated for apprentice of the year and… I didn't win. Which was a relief. I think my parents were relieved too when I told them, but I excitedly told them they HAD to buy a table the next year and bring some of our plumbers to the event because it was so amazing.
The following year, I finished all my TAFE requirements for my apprenticeship. I was nominated again for Apprentice of the Year which made the event all the more exciting for us to attend because this time there was a table of friends and family coming to the event to support me.
I didn't have high hopes winning the award that year either because my interview was done over the telephone because Jacob and I had booked a two week holiday to London and Paris which coincided when the interview process was to happen. Our trip had been booked as our 'mad dash' to Europe to celebrate finishing the study requirements for my apprenticeship.
The interview went well and I was confident I wasn't going to receive the award. But thrilled to be a finalist so that the $1500 my parents spent on securing a table had been a worthy investment.
The night arrived and of course, our friends were gob smacked like I had been the previous year when they entered the room. It was amazing.
The night was dominated with apprentices and employees from large building firms winning the awards. I remember my mum looking across the table and mouthing "you're not going to win" because it felt like the only winners were those that belonged to large or well recognized construction firms.
There were 20 apprentices announced as finalists for the Apprentice of the year category. My name was announced as last in the category and I knew I wasn't going to win it. And I didn't. I felt disappointed but conceded I couldn't win everything because a week prior I had been announced as the Dux Australian Plumbing Apprentice of the year for 2009. I couldn't win everything.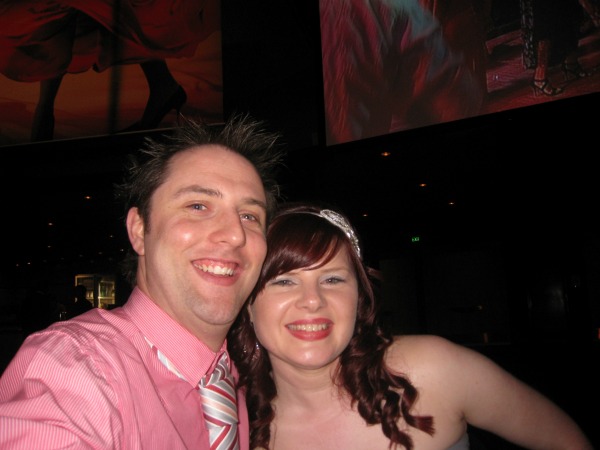 And then the awards started to draw to a close but there was one award that was yet to be announced.
The award was to be given to an outstanding achiever and could be given to any finalist from any of the categories of the night. The award was given to someone who had achieved much and I honestly can't remember what the purpose of the award was because I was too busy eating my best friends bailey's chocolate mousse, when suddenly my name was announced as the winner and our table jumped up and screamed because I had just won the best award of the night. Rebecca Senyard from Jacol Plumbing had WON!
I remember fighting back tears as the spotlight and cameras followed me as I made my way to the stage to accept the award. I was in shock. I posed with the presenters with my award and was immediately asked for a comment on my win which I mumbled something completely incoherent because I was stunned.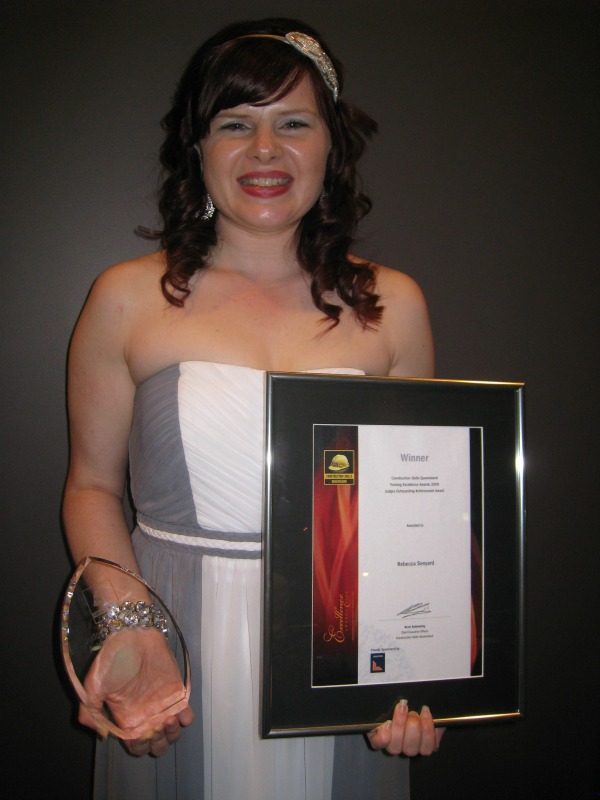 2009 was one of the best years of my life. It was one of the hardest years in my apprenticeship, but I got recognition for that hard work. Two weeks after the event I found out I was pregnant with Esther and freaked out that I'd consumed too much alcohol while I was in early stages of pregnancy.
I share this story with you not to show off my achievements, but to encourage you that recognition is a wonderful achievement. It's important to recognize those that keep showing up and run their businesses and persevere in their career because they are passionate about their industry.
Plumbing is not an easy industry to work in. Running a plumbing business is a difficult task in this day and age. The paperwork can be a nightmare and if you don't get paid, it can have fatal consequences on a business's cash flow as well as the mental state of the plumber running the business. So it's important to recognize those that are doing the hard yards, not doing it for recognition, but doing it because they are passionate about helping people.
The MPAQ is holding their annual Plumbing and Gas Industry Awards night on Friday 22nd July 2016 at the RICC to recognise plumbers and those that work in the plumbing industry who excel in their work ethic and provide a much needed service to the community.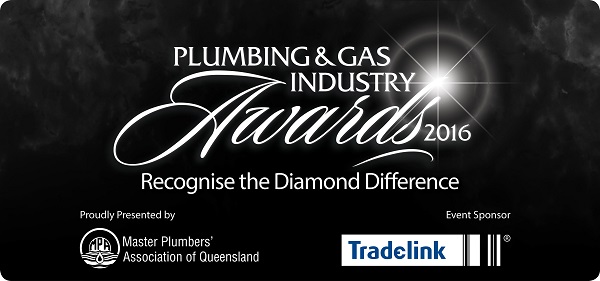 If you live in QLD and you know or use a plumber that deserves to be recognised, why not nominate them to receive an award? The nominations close on Friday 22nd April.
Maybe you know a female plumber or a woman who works in a plumbing business that should be recognized for the work she does? There are two women awards. The Queensland Building and Construction Commission Women in Plumbing and Gas Award which recognises a female licensed plumber or gasfitter who has excelled and positively contributed to the plumbing and gas industry, and the Andrea Vogler Women in Business Award (which I will have the pleasure of presenting on the night) which recognises a female who has excelled and contributed in business for the plumbing and gas industry.
Nominating a business or individual for an award is a wonderful way to recognise those that work hard with barely much recognition than the gratitude of the client they've helped. Being nominated for an award can build confidence and fulfillment in an individual because they have been noticed for the work they do day in and day out.
If you want to nominate but don't know which category to put your nomination in, please call the MPAQ on 07 3273 0800 as they will help you choose the right category for the individual or business.
If your run a business with employees who need to be inspired of what is possible, then why not buy a table or some tickets to attend the event? The purchase is a tax deduction and it can instill a positive morale in your workplace and inspire your employees to dream big. Everyone plays an important part in the running of the plumbing industry and sometimes, an awards night is the perfect event to inspire and motivate employees to see what is possible. Tickets can be purchased here.
If you live in QLD, please nominate a plumber who deserves to be recognized. We can all play a part in putting a name forward of someone who should be appreciated for their wonderful work.
I've never regretted attending an awards night. It's a wonderful honour to recognize other's achievements and see the emotion of seeing someone else succeed. I still get nervous for others even when I'm not nominated. It's a great place to be.
Have you ever been nominated for an award? Have you ever nominated someone for an award? What did it feel like?
I'm linking up with Essentially Jess for IBOT.
This post has been written in accordance to my disclosure policy.