On Friday night I attended the Plumbing and Gas Awards 2016 to celebrate the achievements of those that work in the plumbing industry. The awards don't just recognise plumbers and apprentices. The awards also celebrate the achievements made by mentors, business managers, consultants and companies that work within the industry. As Penny Cornah, Executive Director of the Master Plumbers Association of Queensland (MPAQ) describes it, 'it's the 'Logies' for the plumbing and gas industry'. And it certainly had that atmosphere about it.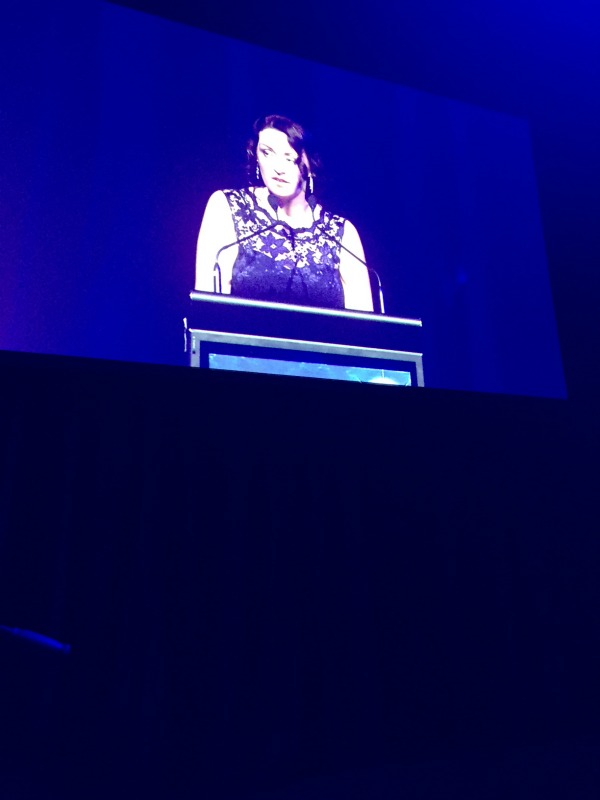 This was my first plumbing awards night and I was asked to present the Andrea Vogler Women in Business Award. I was a little nervous because over 500 attendees were to be present and I had no idea who had won until I opened the piece of paper on stage. The nerves were quite apparent when I fumbled to unseal the paper and joked that I wasn't used to fake nails. #beautyfail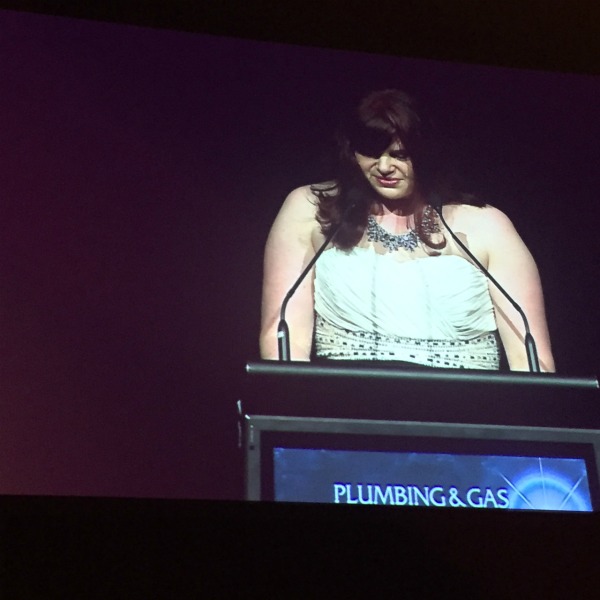 Speaking about beauty and looks, I was nervous about how I was going to appear at the awards. Vain I know. But it was black tie and I had to find a suitable dress.
Brisbane decided to turn up the heat on Friday by raising the barometer to 27 degrees. I had to make a dress change which can only be described as a miracle as I was actually going into a shop to buy an appropriate undergarment to suit the dress I was originally going to wear.
I bought a new dress for $50 and was thankful I opted for a sleeveless option because I felt hot! (I may have also looked it – my husband told me so)
My nerves soon dissipated when I chatted to Phil Denman, from the Queensland Building and Construction Commission upon walking into RICC.
I then ran into one of my old TAFE teachers, Morgan, who is now a plumbing inspector on the Sunshine Coast.
As Jacob and I made our way to our table, I recognized a woman who looked up at me expectantly, but I couldn't put my finger to her name until I realized it was the MC for the night, Eva Milic from Channel 9 news.
She was down-to-earth and asked if I knew much about social media? Well yes Eva, I'm a blogger as well as a plumber. I may know a thing or two about social media.
She asked me would the hashtag for the night work on Facebook?
Yes, it would, but more people would use it on Twitter and Instagram, was my reply.
I asked for a selfie so we could practice the hashtag on Instagram. The best way to learn something is to practice it, don't you think?
I wished I had practiced announcing the winner's name to the category I was asked to present. Well done to Jody Monaghan for winning the Andrea Vogler award for being the manager of her family plumbing business, Stimson Plumbing in Dalby. I got to hear Jody's story first hand once all the awards had been announced. I look forward to sharing it with you here on the blog in a future post.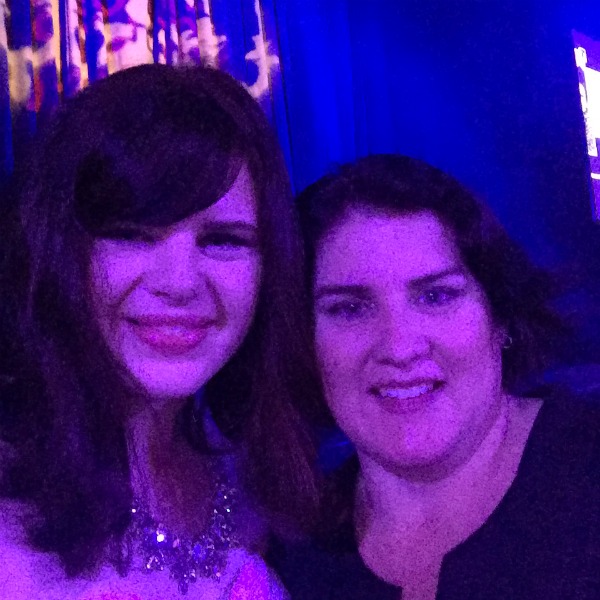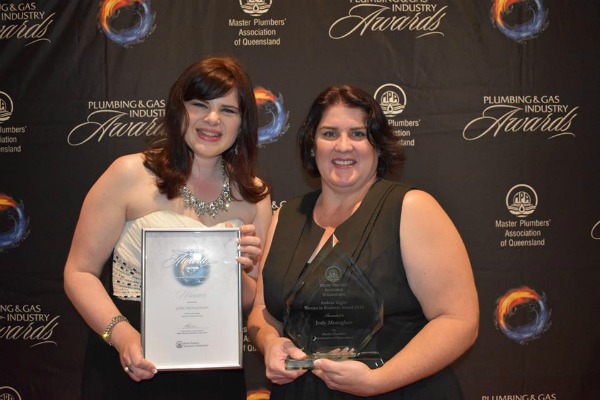 My inspiring friend, Carlie Low who was the first female plumbing inspector in QLD, won the QBCC Women in Plumbing and Gas Award. It's always exciting seeing people you know and admire be recognised.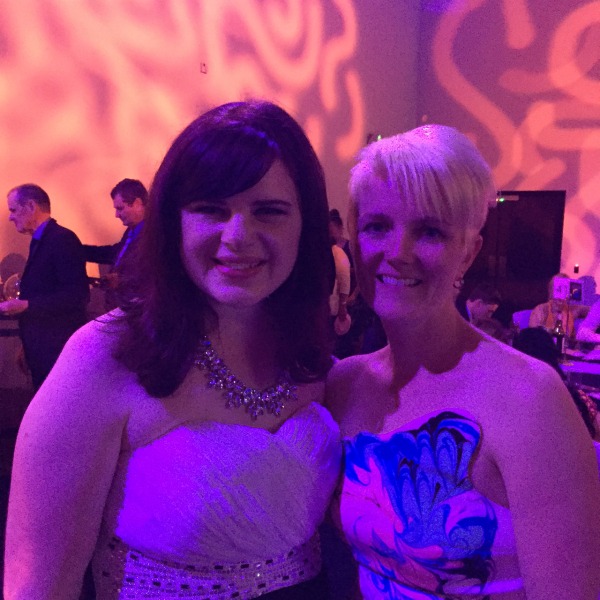 At the end of the night I mingled with many of the guests. I got to say hi to the QLD Regional Manager for Reece, Sam Ansell. I also got to share where I was at with my own plumbing journey with Kelvin Slade, President of the MPAQ.
I want to congratulate the MPAQ for creating a warm atmosphere within the plumbing community. Every time I looked up, I saw many of the MPAQ staff interacting with their members and guests and the comradery between staff and members was heartwarming to watch. I encourage all plumbers in QLD to sign up to be part of the MPAQ to feel that support because running a business can sometimes feel isolating. But you don't have to do it alone. The MPAQ are there to support their members and fight for issues affecting their businesses. They understand the stresses of running a plumbing business and navigating change in the industry. For enquiries on membership, head here.
I want to thank the MPAQ for the incredible honour of being the Female Plumbing Ambassador for QLD and being made a special guest at the awards. Your belief in me and what I have done and continue to do has helped me to reach towards new goals and horizons.
The next event to keep an eye on is the Plumbing and Gas Convention at the Royal Pines Resort on the Gold Coast on the 1st and 2nd of September. And yes it's a week before the Problogger conference. The RACV is literally going to be my home away from home in September.
Ever been to an event that's been well organized? Even had to change your outfit at the last minute to an event?
I'm linking with Kylie Purtell for IBOT.