Choosing the right kitchen mixer can be a daunting task when there are so many to choose from. Some clients prefer a standard, no fuss kitchen mixer that is easy to clean, does the job and is cheap on the budget.
But as people become more accustomed to cooking at home and with the kitchen now becoming the family hub of the home, there has been a push towards modern styling and cutting edge design when it comes to the appliances and taps in the kitchen.
One way to make your kitchen stand out is to have a designer mixer. The retractable mixer is definitely becoming a more popular style of kitchen mixer as there are many benefits for its use in the kitchen.
Not only is the mixer grand to look at, it is also practical.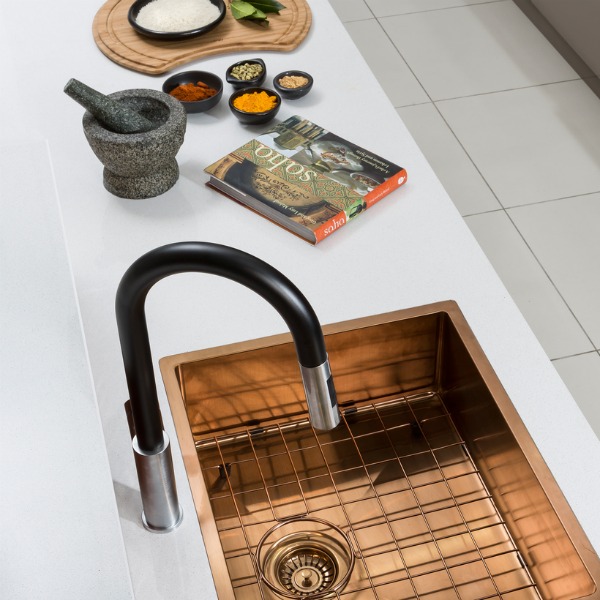 Retractable mixers can easily fill buckets and pots of water. The handle can rinse food and veggies, providing a dual spray depending on the application.
Cleaning becomes more efficient and a lot easier with the retractable mixer as the spout can reach all areas of the sink and it can easily rinse and wash dishes and larger pots and pans that can be hard to rinse with a standard kitchen mixer.
Retractable sink mixers are an expensive purchase for a kitchen tap. Most basic retractable mixers start from $500.
It's also important to choose a retractable mixer that isn't too big for your kitchen sink and space.
The coil style retractable mixers can be hard to clean and over time it does age with watermarks. These mixers are more suited to commercial kitchens, but some people like the look of these mixers and will install them in their home.
If you're looking for a retractable mixer without the coil, here are some styles ranging from the budget friendly to the high end of retractable mixers.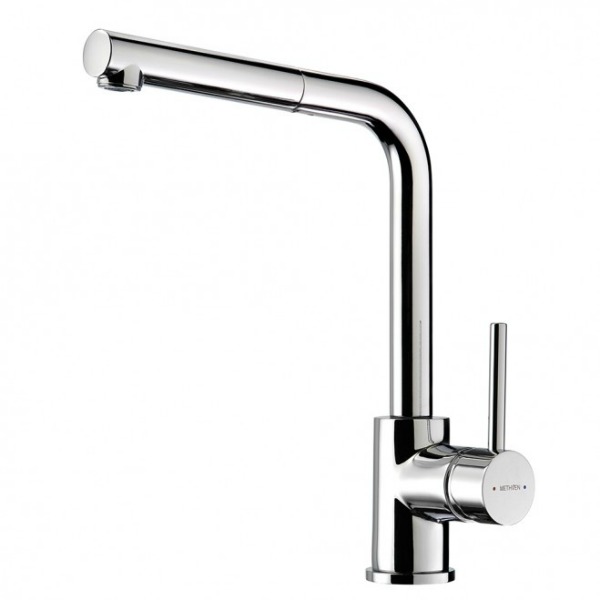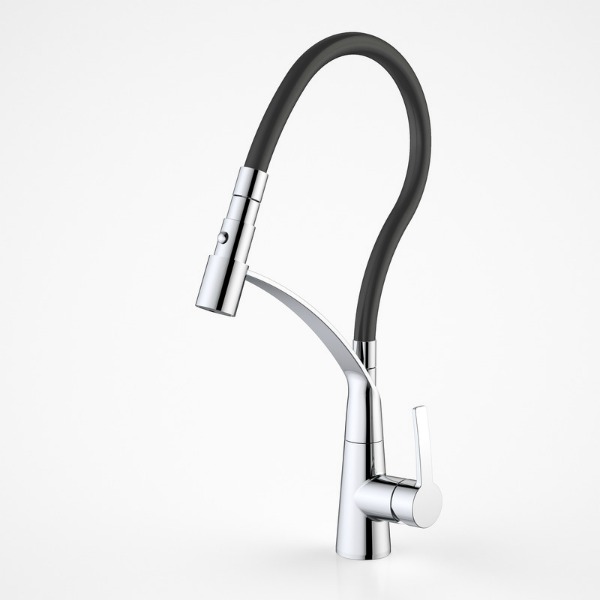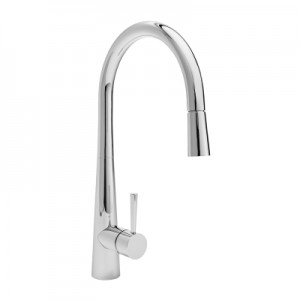 What kind of tap do you have in your kitchen? Would you have a retractable mixer in at your home?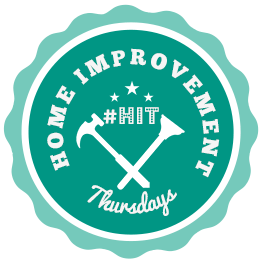 Last week on
Home Improvement Thursday
, Aaron from Mayfair Plumbing shared about a new internal instantaneous hot water unit produced by Bosch. The Bosch 4000 can be installed inside a room. This
post
explains how this hot water unit works and the benefits of having one installed.
Home Improvement Thursday Rules For Linking Up
If you're a DIY, home organization, building, renovation, home makeover, home decorating, home maintenance or trade related blogger we'd LOVE you to link up with us below. Here are the HIT rules for how to link up and what you need to do once you have linked up.
Linkable posts, must centre around the topics of DIY, Renovations, Home Organisation, Home Improvement, Home Makeovers, Home Styling, or Home Maintenance.
You can share 1 post each week. Please make sure they are new to the "Home Improvement Thursday" party.
Linking is simple, find the little blue button at the end of the post that says, Add Your Link, and then pop in your URL, and follow the prompts.
Your link only needs to be added once and it will automatically show up on both of our blogs… it's that easy! Grab our #HIT button and pop it on your sidebar.
Don't forget to share it with others. Follow the blogs of your fellow #HIT family, and leave a comment.
Please visit and comment on at least three blogs that are near you on the list.
Leave a comment on the post below so we can return the favour and comment on your post.
Don't forget to follow The Builder's Wife and The Plumbette.