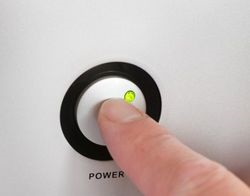 I've been a bit absent from my blog in the last week due to feeling a bit under the weather and having issues with my email which has finally been sorted out.
It was nice actually having time off the computer and being able to finish the last book in The Hunger Games series (which I have been reading since Magdalene was born!) and start a new book by Joyce Meyer Battlefield of the Mind.
I was also busily getting new bangles and earrings ready for a stall at a fundraiser event on Saturday. One of my hobbies is creating resin jewellery and I turned it into a side business through my Styled by Bec business.  I didn't have many sales, but the event was successful in fundraising money for an orphanage in Fiji.
I also went to my first Blogging Network Event yesterday organized by Blog Power Events and Baseball Queensland. You can read about our family day out here.
At the moment, plumbing work has been a bit quiet on the practical side, but we have a few bathroom renovations to start and complete next month. I don't mind work being a bit quiet while I ease back into it again and Magdalene can get used to the change too.
I have the heater on and a wooly jumper on today due to the change in weather. I love snuggling up with the girls on days like today. On that note, I'm going to leave the computer again to spend time with the girls. I introduced Esther to Beauty and the Beast today (because Toy Story and Monsters Inc are becoming scripts in my head!!) and while it's cool and overcast, it's the perfect time to cuddle on the couch and watch my favourite Disney movie with my gorgeous girls.
Talking about Disney, I will leave you with a quote from the man himself that someone shared yesterday on Twitter which made me feel better about neglecting my blog.
'A man should never neglect his family for business.' Walt Disney