This week the media has decided to cause a stir by reporting on what tradies around Australia earn per hour. First it was this report from MSN news, Which tradies get paid the most in Australia, and then yesterday, the Courier Mail published an article Great rates on the tools, featuring a builder dad and I used to work for before we closed our business (you can read about that here). News.com.au also shared this cracker of an article stating PLUMBERS and electricians are Australia's richest tradies, charging more than double what the average lawyer earns.
Each article suggested plumbers earn anywhere between $68 to $78 per hour and part of me thought jeepers, I need to get back on the tools!
But I don't know any plumbers that get paid that amount per hour as part of their wages. The rates are more reflective of the charge out rate, not the rate the plumber will take home in his or her pay.
Three years ago, our plumbing company used to charge an $80 call out fee and $90 per hour labour rate for our maintenance jobs. The labour rate was never what dad and I took home as a wage. The rate would be charged differently for commercial or larger projects. Dad used an estimating program that included the labour rates when quoting on plans for a new job. (From memory, we charged around $60 + GST labour per plumber and our sub-contractor plumbers would charge $45 + GST when they'd invoice us. )
I've shared before why plumbers charge a call out fee, and their labour fee is reflective of being a licensed trade and the value of their work to our community.
There are considerable costs involved in being a licensed tradesperson. Public liability insurance, which for most tradies is usually $20 million +, depending on the sort of work they do, plus fees for licensing, tools, ute, business insurance, super and anything else I've missed out. When you do the math, that labour rate needs to cover a lot of business costs.
Paul Gueniat from ALPS Constructions (the builder we used to work for) was featured in the Courier Mail yesterday. He was asked to comment about hourly rates he gets charged as a builder, reflecting on the increase in price over the last 10 years. Unfortunately, the reporter misunderstood that the amounts were not the rates the tradesperson would receive in their hand. I asked Paul if I could re-publish his comment that he shared on his personal Facebook page when he posted about being featured in the article. It's important to understand the difference between a rate that is charged and a rate that is earned.
The point I want to make is that being a plumber (or any type of tradie) is not a get-rich-quick career. You have the potential to earn a good wage, but it can be hard work to get there.
If you choose to go out and work on your own (which is where a lot of the big money can be earned), you have to build up a client base and win jobs with a profit margin. Sometimes you're competing with plumbers who often have little clue about quoting and often underquote what should be charged – and they end up winning the work. Estimating and quoting is not taught at TAFE, so many plumbers have little clue on how to quote properly unless they have been trained by their boss. It can take a long time to build a profitable plumbing business. That's why many plumbers work as sub-contractors or they get employed by a plumbing company and their rate is usually between $30-$45 per hour.
Finances aside, when I found out I was pregnant with Phoebe, I'd only been back to work for 3 months and realized I was going to have to stop work for at least another 18 months or so depending on how the pregnancy and baby would be. My dad was ready to retire and so the news of my pregnancy put the wheels in motion to work out whether I could run our plumbing business by outsourcing our jobs to another plumber, while I looked after my children from home and did the administration to keep the business going.
Unfortunately the figures didn't add up. Work had been up and down in those years following the GFC. (it was the perfect time to have children really)My dad worked out I'd be lucky to make a wage after outsourcing to a plumber and paying all the necessary insurances to ensure our business was covered. It was a difficult decision, but we closed our business. And it upset me deeply. But figures don't lie and you have to face the facts of what the math tells you.
Sadly, it's rarely reported that 80% of plumbing businesses that start up end up closing or going bankrupt after the first 3 to 5 years.
Like all jobs in life, there is a potential to make good money, if you're willing to work for it, and the market and opportunity are on your side.
The wisdom of older plumbers who have been in the industry for over 30 years can tell you there are good seasons in a plumbing business and not so good seasons where you battle to keep afloat and cover your costs. I have had many plumbers email me, telling me how tough it has been to keep their business afloat and how they have been encouraged from reading my blog because I share the realities of the industry.
My path has evolved from a plumber to writing about plumbing and sharing what I know to help others. The great thing about becoming a plumber is you just never know where it will take you.
If you want to be a plumber, the motivation needs to be purpose based, not money driven.  It's also important to understand the difference between rates that are charged and what a plumber takes away as their pay.
Were you surprised to read about the hourly rate tradies 'earn'? Got any comments to add?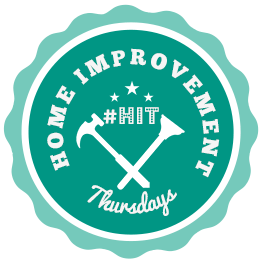 Last week on
Home Improvement Thursday
, we had a few blogs link up.
Erin from Seven Little Australians shared the finished timber floor in their library. It was a family effort to get the floor installed and polished.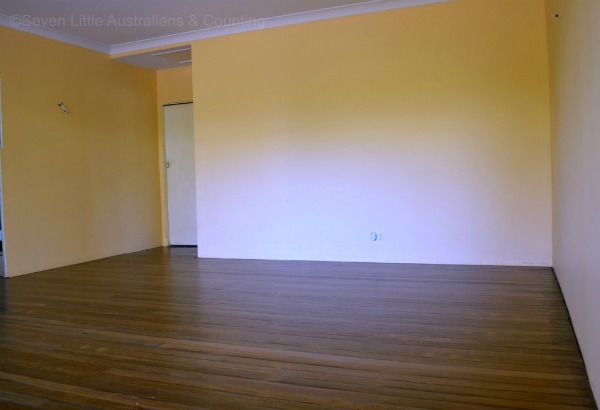 Sarah from TOMFO shared her new kissing galahs prints that are part of her online store.
And Brigette from Honey and Bean shared how she keeps her home de-cluttered.
Nicole and I always enjoy reading your blogs and seeing what Home Improvement projects you have on the go. 2016 is proving to be quite the busy year for a number of our bloggers with renovations and decluttering.
Home Improvement Thursday Rules For Linking Up
If you're a DIY, home organization, building, renovation, home makeover, home decorating, home maintenance or trade related blogger we'd LOVE you to link up with us below. Here are the HIT rules for how to link up and what you need to do once you have linked up.
Linkable posts, must centre around the topics of DIY, Renovations, Home Organisation, Home Improvement, Home Makeovers, Home Styling, or Home Maintenance.
You can share 1 post each week. Please make sure they are new to the "Home Improvement Thursday" party.
Linking is simple, find the little blue button at the end of the post that says, Add Your Link, and then pop in your URL, and follow the prompts.
Your link only needs to be added once and it will automatically show up on both of our blogs… it's that easy! Grab our #HIT button and pop it on your sidebar.
Don't forget to share it with others. Follow the blogs of your fellow #HIT family, and leave a comment.
Please visit and comment on at least three blogs that are near you on the list.
Leave a comment on the post below so we can return the favour and comment on your post.
Don't forget to follow The Builder's Wife and The Plumbette.