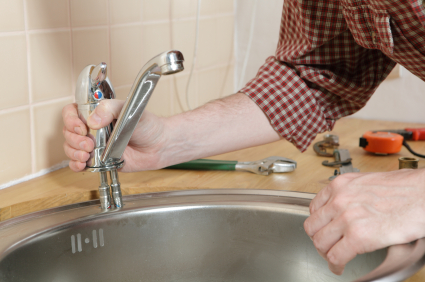 I was asked an interesting question on Twitter a couple of weeks ago and I thought I'd share the question and my answer should you find yourself in the same situation.
This reader followed my advice to organize a plumber to fix a leaking tap in her kitchen. The tap was a mixer and when the plumber came to look at it he knew that he wouldn't be able to fix it and would need to replace it.
He offered to replace it with a $220 Italian mixer that he had stocked on his truck. My reader's question was, was she obliged to take the $220 mixer and if she refused the mixer offered, would she be charged a call out fee?
Firstly, all plumbers carry stock standard taps on their truck for these types of jobs. Mixers can't generally be fixed as easily as the standard hot and cold handle type taps. With this in mind, the plumber can generally get a good deal on the taps he or she keeps in stock on their truck.
A call out fee would have always been charged whether the taps were installed or not because the plumber has been called out to the job. To save two call out fees, it would be better to have the plumber install what they have in stock.
My advice if you find yourself in this situation is to pre-purchase a mixer that you like if you have a leaking mixer tap. How do you know if the mixer taps need replacing and can't be fixed? Mixer taps generally last for 5-10 years and they only have a 1 year warranty. So if the tap is over 1 year old, expect to replace it for a new one.
If you aren't particular about what type of tap mixer is installed, ask the plumber what type they keep in stock and the prices so that you don't get a shock when the bill is handed in after the job is completed.
A middle of the range mixer can cost between $130-$300.