An important aspect to any bathroom is its storage capacity. Bathroom storage is a necessity.
But what do you do when you can't afford to renovate, and there is limited storage in your bathroom?
Here are 10 ways to add bathroom storage without changing the layout of your bathroom.  These ideas will help keep your bathroom tidy and organised.
1. Add bathroom storage with a trolley
Trolleys are great for offering extra shelf space for hair appliances, towels and toiletries. To make it look less cluttered, dedicate each shelf for a particular item and dress the top with a plant or vase of flowers.
2. Lean a ladder on the wall
A ladder with wide planks can offer extra storage for bottles and jars as needed. A ladder can also be used to hang or store towels in the bathroom.
3. Hang cascading baskets
Hang some cascading baskets to hold toilet rolls and personal effects.
4. Add a display cabinet
You may have a vanity, but what's to say you can't add another vanity unit in the bathroom for extra storage?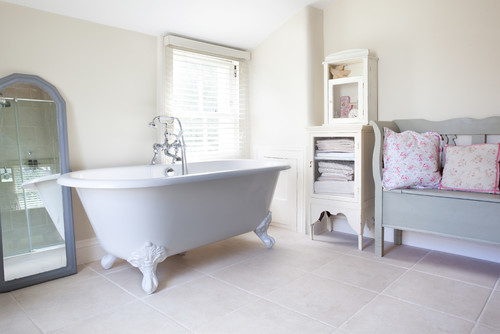 5. Place baskets under the vanity
Place individual baskets under open vanities to store extra towels and toilet rolls.
6. Add floating shelves
7. Use a wide bath caddy
A bath caddy is often used for display purposes, but this shelf across the bath can be used to hold toiletries and personal items.
8. Add a bedside table
A bedside table may be small enough to add a little extra stowage in a tight space.
9. Add a buffet or console cabinet
If the space warrants it, why not add a window-cased buffet? This can be a great way to store items and put them on display.
10. Add a Locker
A locker is often thin enough to fit in a small space between fixtures. This type of storage unit would suit an industrial style bathroom – or it will at least add an industrial vibe to your bathroom.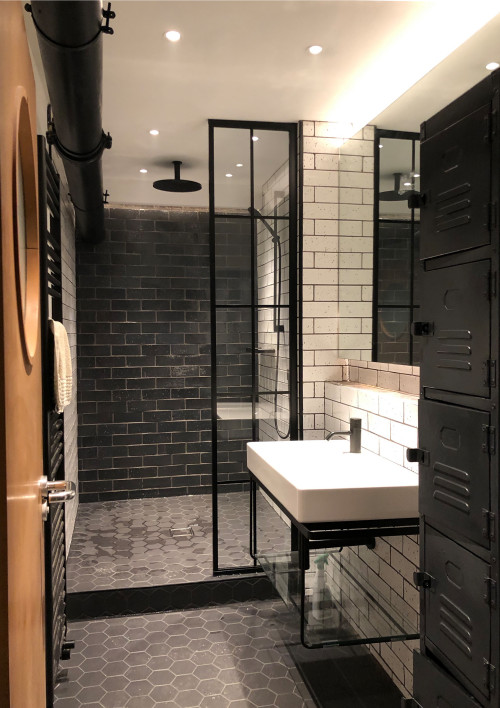 Other Bathroom Storage Posts
How have you added extra storage in your bathroom? Which of these ideas could you incorporate in your bathroom?