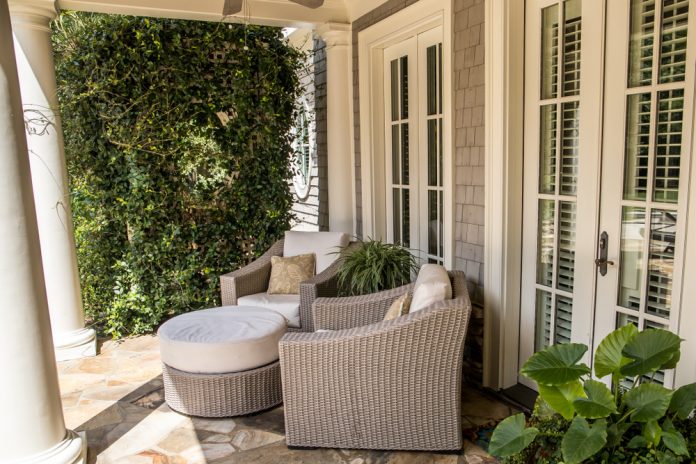 There are plenty of ways to decorate a patio wall, but these 8 design ideas are simple and effective in bringing interest to a blank space.
If you have a patio wall which needs a little something to make it less blah, check out these 8 decorating ideas.
With spring around the corner, now is the time to assess how the patio can be updated for use throughout the warmer months. A few tweaks with paint, latticing and greenery can give your patio a welcoming update.
1. Staghorn ferns
Staghorn ferns are a great option to decorate a blank patio wall. You can do a set of three or one large fern, creating a central focal piece for the wall.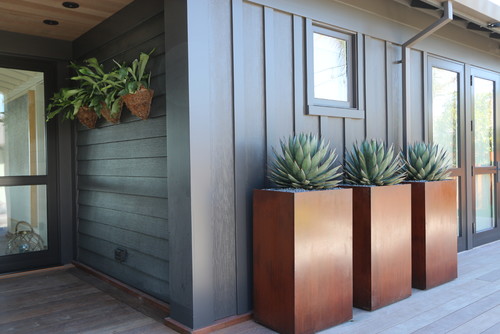 2. Metal trellis
A metal trellis can add an industrial look to a patio wall. It can also be used to extend a narrow wall. Interweaving greenery can soften the space with vine like plants.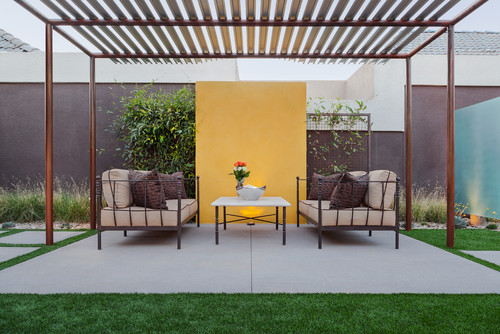 3. Living wall
For instant impact, a living wall can bring wow to a patio space. A landscape architect can advise on the best wall structure to build your green wall.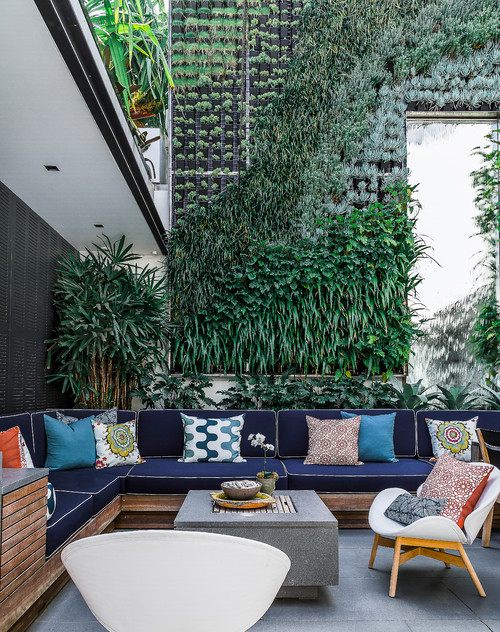 4. Green wall columns
Instead of one large living wall, why not create vertical green wall columns? This is ideal for a large patio wall. Breaking up the greenery will be more budget friendly and visually effective.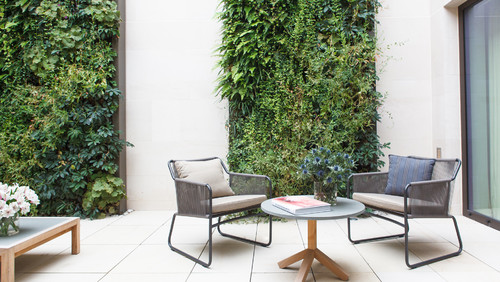 5. Slat wall with herbs
A timber slat wall can offer support for a vertical garden of pot plants. For this patio, the owner has opted to grow herbs and vegetables. It certainly adds warmth to a concrete outdoor area.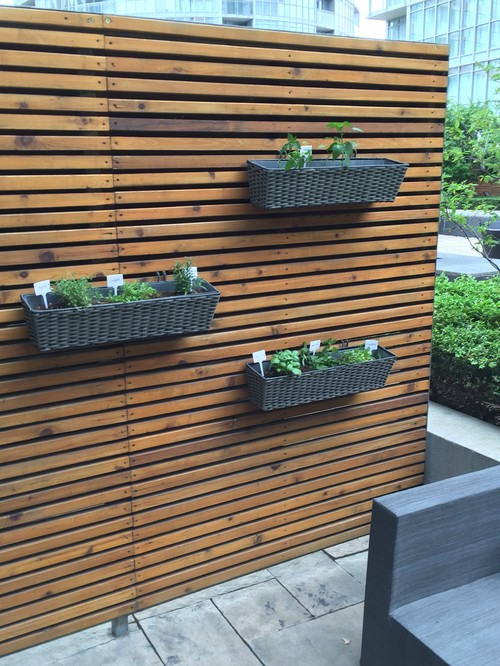 6. Exposed brick with herb planters
An effective way to soften an exposed brick patio wall is to create a vertical pot garden with various herbs. Use a shelfing system which can hold terracotta pots.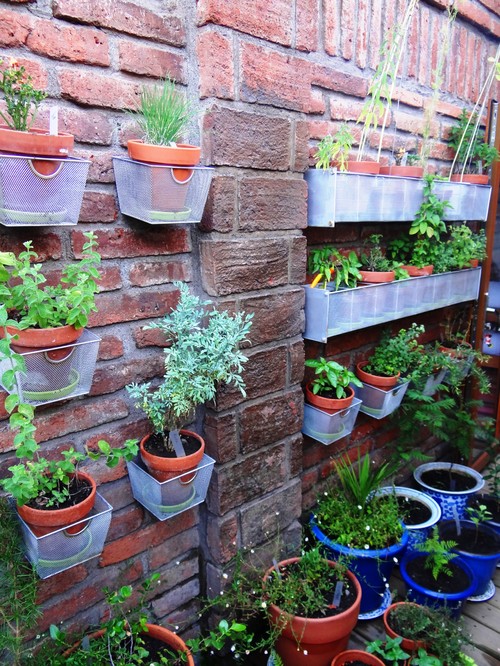 7. Succulent PVC planters
Install PVC pipe planters using pipe brackets to recreate this simple patio wall decorating idea. The drape of the succulents modernizes this timber slat wall. Consider wall vases if you don't want to DIY with PVC pipe.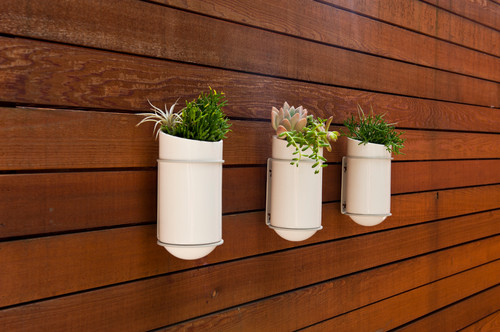 8. Boxed timber planters and festive lights
My favourite out of all the decorating ideas are these floating timber planters and the drape of the festival lights. The light and darker timbers create a delightful contrast. Herbs which grow tall like rosemary, thyme and mint fill the wall space; plus it's practical when you need some herbs for cooking.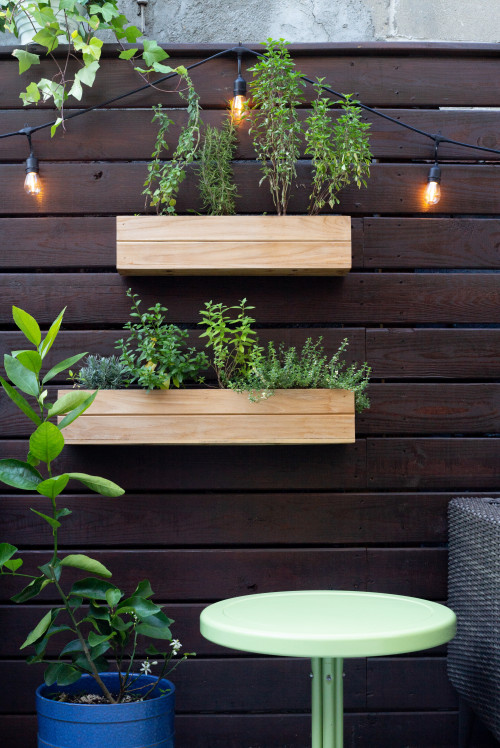 How have you decorated your patio wall? Which patio wall idea is your favourite?