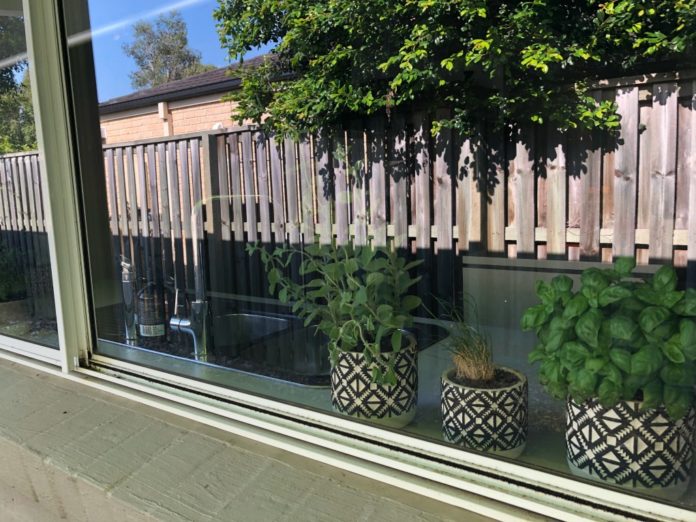 I love seeing herbs growing in our kitchen. It's easy to pluck some leaves to add to cooking, and I also love how they introduce a bit of greenery to our kitchen. There are plenty of articles online recommending which herbs can be grown indoors and how to grow your herbs. I've even shared ways to style herbs in your kitchen. But in today's post I wanted to share, using my experience, a guide to growing herbs on your kitchen windowsill.
The kitchen window is an ideal area to grow herbs because it offers maximum filtered light, which is essential for your herbs to grow. There are some recommended herbs that I have had no success growing and others that have thrived.
Herbs I have grown successfully (more than 6 months) on the kitchen windowsill
Herbs that have died on my kitchen window sill
At present I have these herbs in my kitchen
Basil
Chives
Oregano
Parsley
Thyme
Rocket
The success of growing herbs on your kitchen windowsill will be due to a combination of these factors
The amount of light they get – early morning to midday light is great.
How often they are watered – only water at the soil, not the leaves and do it each week, first thing in the morning. Always check the soil if you live in an air conditioned environment as this can dry out the soil quicker.
Drainage of the soil – herbs don't like to have their roots sitting in wet soil.
How often the leaves are trimmed – this is easy to do if they are being used for cooking.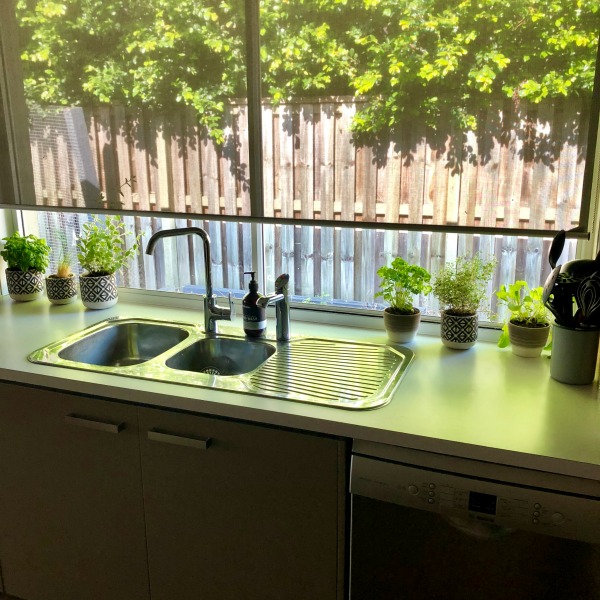 My herbs have been planted in pots that don't have drainage holes. To counteract this, I have put a layer of gravel/stones at the bottom of the pot and have used potting mix and cacti mix to allow for adequate drainage.
My chive plant has been the most successful herb to date as just when I think it's dead (you can see the dead growth which I left for the purpose of this post), it resurrects itself!
Spring is an ideal time to get some herbs on your kitchen windowsill. The rocket was wilting when I bought it a few weeks ago, but since being replanted in my pot and placed at the windowsill, it has shot up. Rocket is an easy herb to grow indoors. And yes, if you're wondering, rocket is botanically classed as a herb, despite it being used as a salad leaf.
I don't like rocket on its own, but love it mixed in with other salad leaves. Unfortunately, I'm the only one that loves rocket in our house, so hopefully this will last me through spring and summer for salads.
At the moment our herbs are looking hearty and healthy. Other herbs that can be grown indoors are bay laurel, sage, rosemary and mint. I usually have bountiful amounts of these herbs outside, so happy to go outdoors to retrieve these when needed.
Have you tried growing herbs on your kitchen windowsill? Got any tips to share?