Looking for trendy bath mats in Australia? Check out these gorgeous styles to camouflage an ugly or unsightly bathroom floor.
Even if your bathroom floor isn't ugly, it's easy to update with a bath mat.
While you can add rugs to the bathroom, bath mats are affordable and will wear better in a humid environment.
A lush, thick bath mat offers a soft surface to walk on and will soak wet feet rather than leaving a slippery bathroom floor.
These online stores offer trendy bath mat designs. They will pack a punch in the bathroom.
And with us constantly washing hands during this pandemic, it's a room that will be visited constantly.
Where to purchase trendy bath mats in Australia
Sunday Society offers a range of bath rugs which will cover a large bathroom floor surface. They do sell out quite quickly though so you have to get in early to purchase when stocks are replenished.
Adairs offer plush bath mats and circular shapes which are budget friendly. They can be bought to match towels too.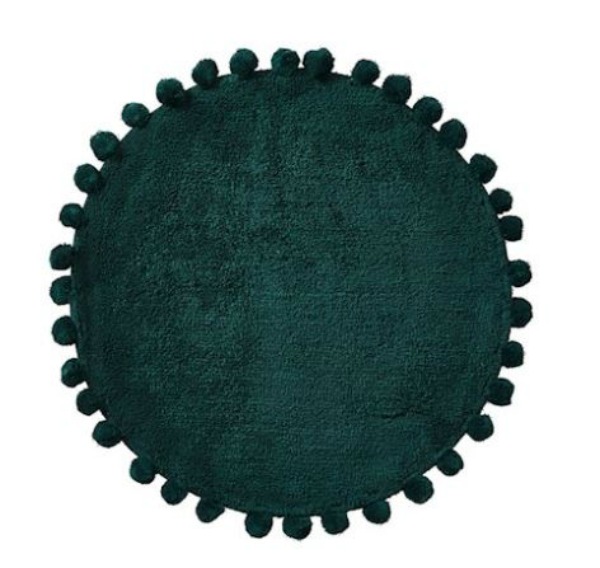 Pillow Talk offers budget friendly bath mats, which wash well and come in a range of colours and styles. Most of my bath mats are from Pillow Talk and I can vouch for their quality.
If you're looking for colour, unique patterns or funny slogans, Urban Outfitters will have you covered.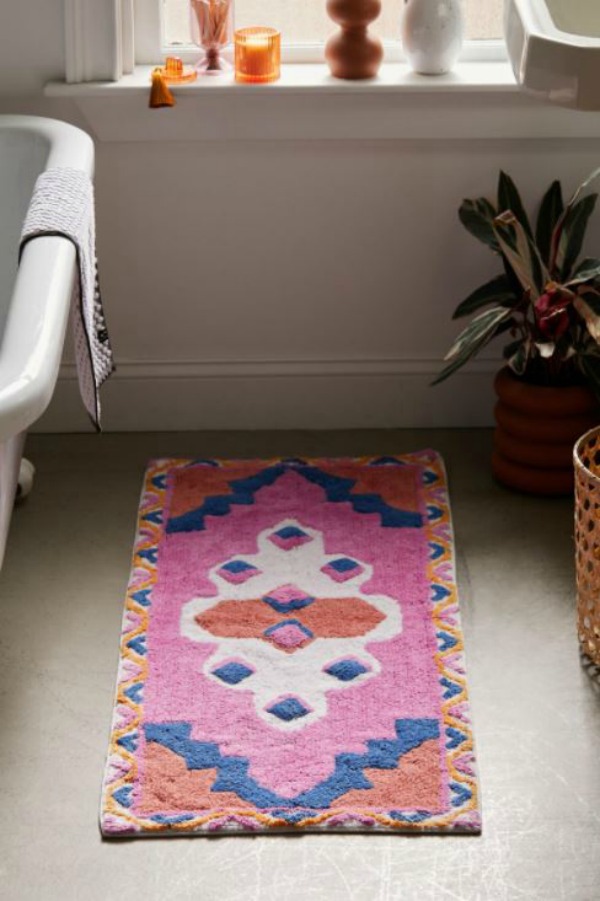 Sage + Clare are known for their 'Nudie Rudie' bath mat range. They also release a limited range of patterned mats.
If you're after colour and pattern and something a little different, Bonnie and Neal have a fun range of bath mats.
These types of mats can also work well in high traffic areas like door entries and even at the kitchen sink.
If your kitchen floor is always notorious for catching drips of water from drying up pots and pans, have a bath mat as a runner in the kitchen.
I usually have two bathroom mats per bathroom floor so when one is in the wash, another is put in the bathroom as it's replacement.
Here are some cute designs to give your bathroom floor an update.
Bath Mats to Camouflage a Bathroom Floor
Disclosure: If you click on a link and purchase an item, I will receive a small commission at no extra cost to you. This post has been updated from when it was first published in March 2020. 
Other Bathroom Styling Posts