Bath runners make the best bathroom rugs if you're looking to add colour or texture to your bathroom.
The longer bath mat works well in the bathroom if you have a double vanity, double shower or a freestanding bath. Even a long, narrow bathroom can benefit from a bath runner on the floor.
An affordable way to give your bathroom a new look is to throw down a soft furnishing. Plush bath runners can be useful for catching water drips, but they can also make the bathroom feel more homely.
While you could add a rug to the bathroom, the material needs to withstand high traffic and a wet environment. An outdoor rug can be waterproof, however, it's not always soft underfoot.
A plush bath runner can be a focal point in the bathroom if you have a neutral colour palette and need something to add a bit of personality to the space.
Here are some ways rugs have been used in the bathroom to add texture and colour.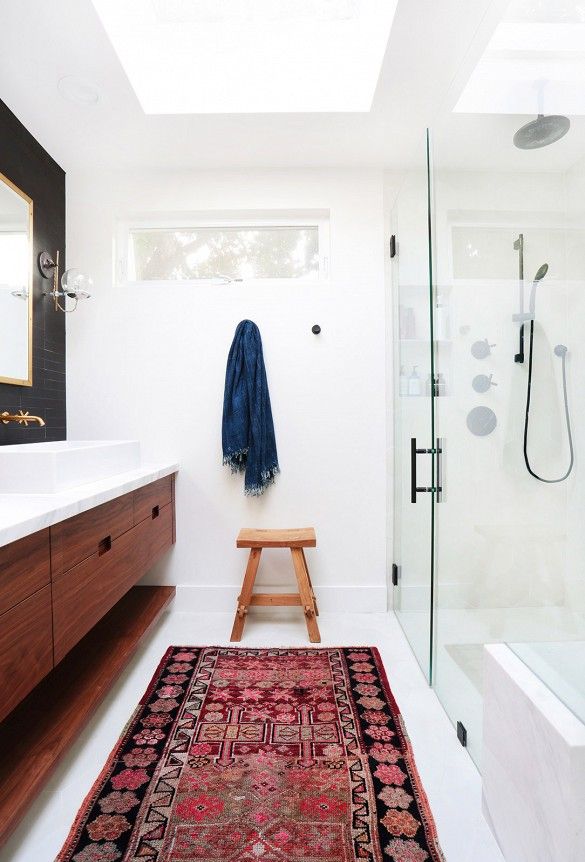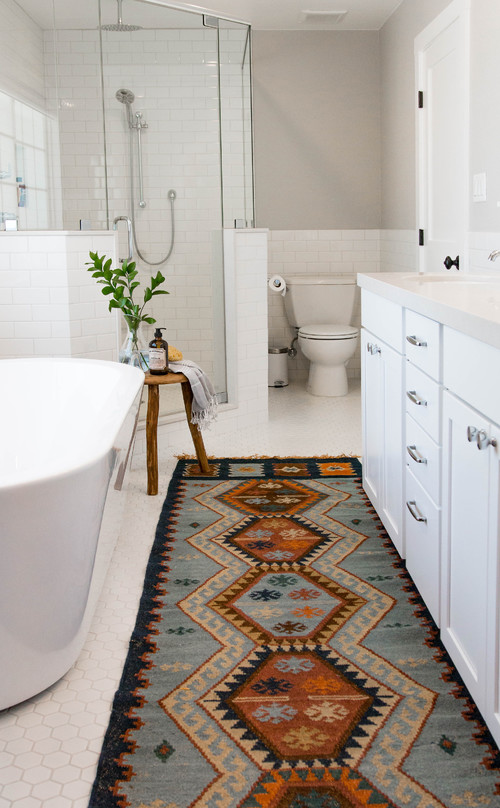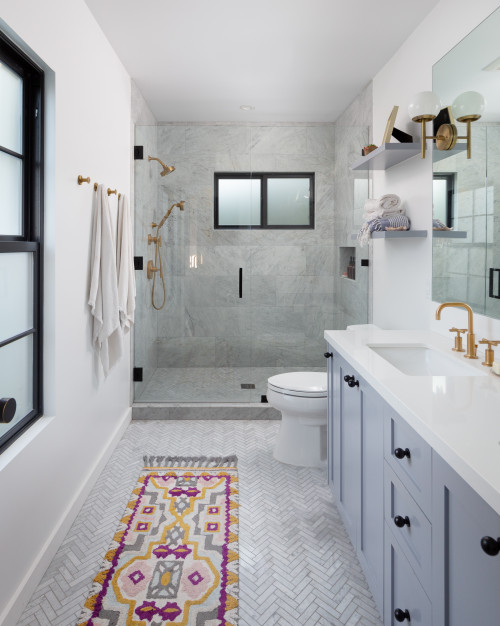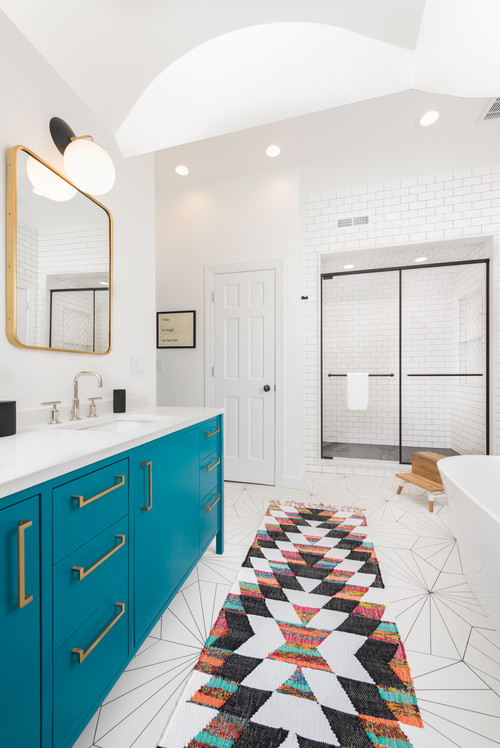 If you're after a bath runner for your bathroom, here are some to check out:
Disclaimer: There are affiliate links on this post. If you choose to purchase a rug, I will receive a small commission at no extra cost to you.
Other Bathroom Styling Posts