These Bohemian Inspired Pom Pom Felt Christmas Trees are so easy and fun to make. I had been looking for bright Christmas décor to match with our artwork and advent calendar.
I didn't want to spend a fortune, so headed to Spotlight and grabbed some felt, pom pom garland and foam cones.
When I brought my supplies home, Jacob was worried about what they would look like. In my head, I knew they'd look eclectically fantastic. But not all of my DIY efforts go as planned.
I did send photos of the finished product, asking if they looked like glorified Christmas penises.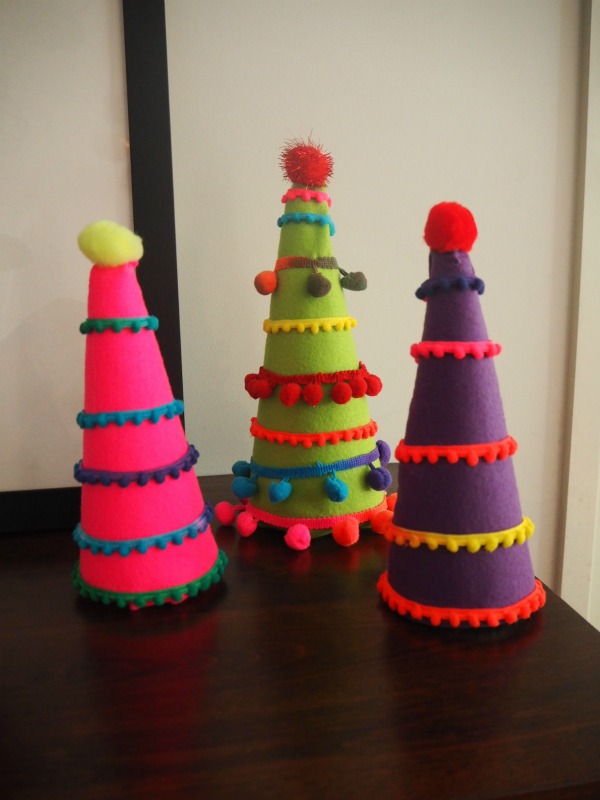 He reassured me they looked great and were nothing like he imagined.
And they did not look like penises.
The girls adore them and have dibbed one for each of their rooms. We may just need to make more. I still have quite a bit of trimming that could be used up.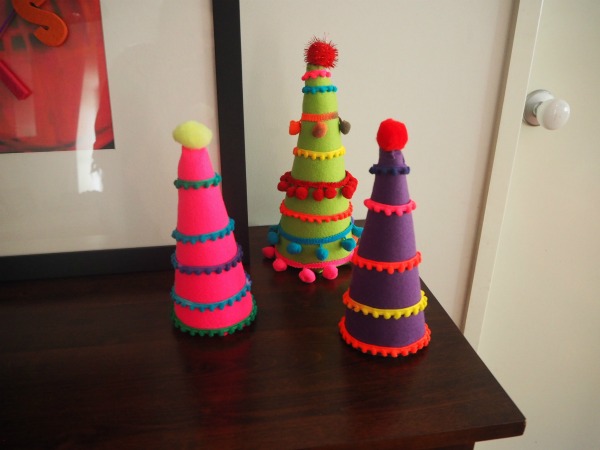 If you're wanting to add some fun to your Christmas décor, you definitely need to make some Pom Pom Felt Christmas Trees. You can go traditional with red, green and white. I have no doubt they will still look spectacular.
Materials
To make your Pom Pom Felt Christmas Trees, you will need: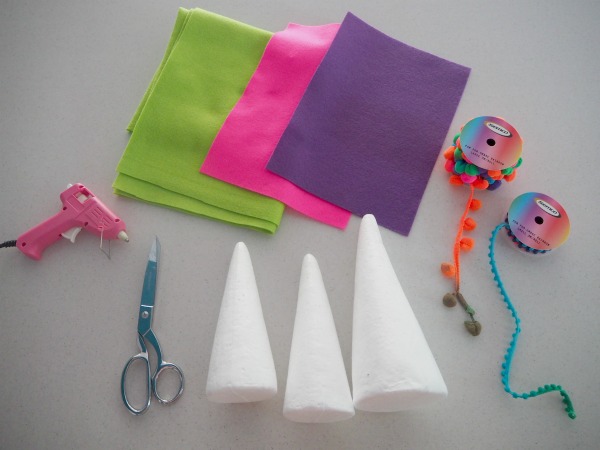 • 3 foam cones (2 medium, 1 large)
• Different coloured felt
• Pom Pom Garland
• Spare Pom Poms
• Glue Gun
• PVA Glue
• Scissors
Instructions
Trace the cone on the felt. A rough guide is all you need. Cut the shape out and then glue one end of the felt on the cone and wrap around and hot glue the other end to create a seam.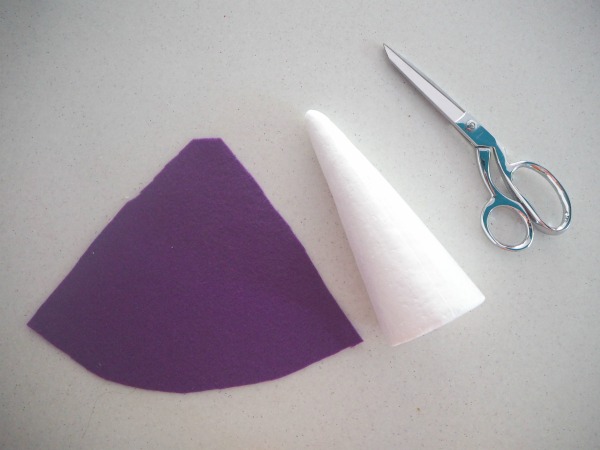 If you have excess felt at the point of the cone, neatly trim it and glue it down. Fold and glue any leftover felt underneath the base of the cone. If you don't have enough to fold down, the pom pom garland can be glued at the bottom to hide any foam not covered.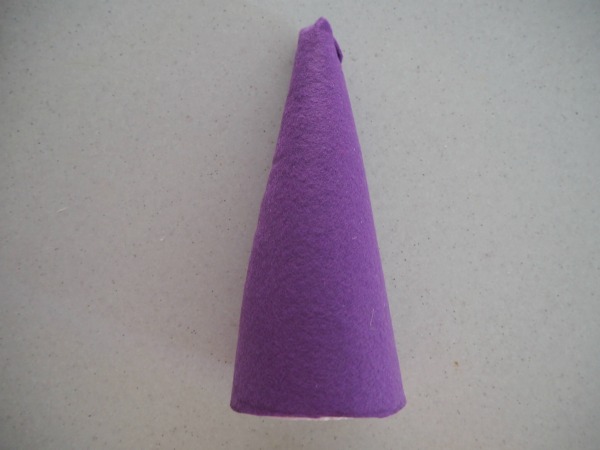 Glue a pom pom to the top of the tree.
Carefully apply PVA glue around the cone and wrap the pom pom garland. Don't use the glue gun for this as the glue dries quickly and you will burn your fingers as your wrap the garland around. Layer with different colours and sizes of garland. Mismatching is great as it gives an eclectic feel.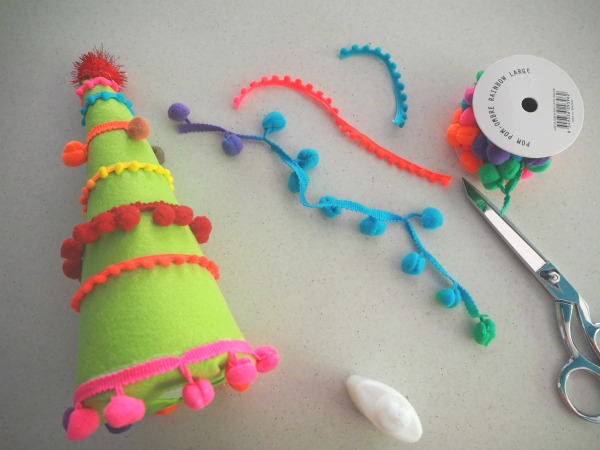 Once completed, you can set your three trees on a coffee table or side buffet as I have done.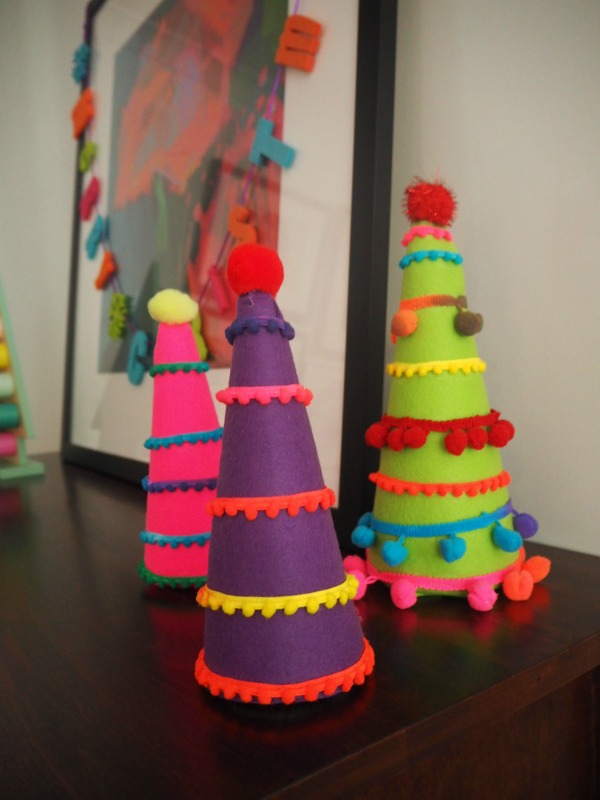 I'm pretty happy with the result and love how they compliment our painting and Merry Christmas garland.

Do you get crafty at Christmas? What do you think about these Bohemian Inspired Pom Pom Felt Christmas Trees?