I've been on the hunt for Bright Australian Native Flower Artwork for our playroom.
While I've settled on which artwork we're using in the room, I thought I'd share my favourite prints with you.
I love the bright colours our Australian native flowers bring into our suburbs. From the cheerful yellow of wattle to the deep pinks and reds of grevillea. No matter your colour scheme, there is bound to be a native artwork for your home.
I've chosen bright artworks because we embrace colour in our home. I also love how the artists have used colour to give our native flowers even more vibrancy. My personal favourites are Hayley Wills and Kim Hoggan and their prints are on my must have bucket list.
I've listed the link for each artwork and the prices will vary depending on what size print you order.
If you're after an artwork which is both bright and shows off the best native flowers our country has to offer, check out these prints.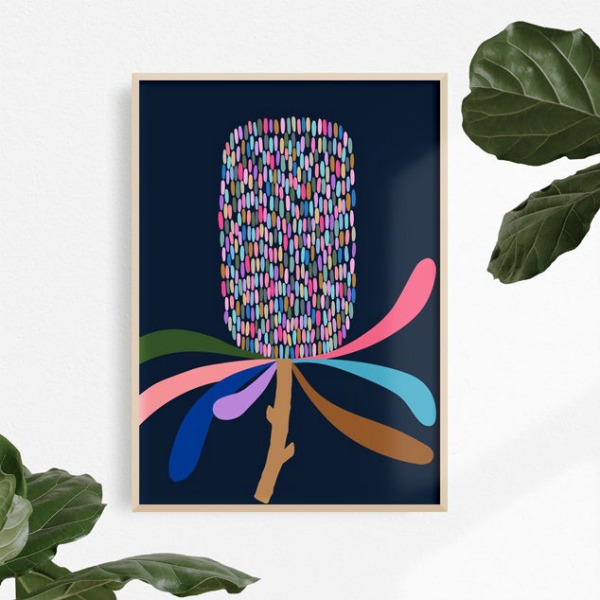 What type of artwork are you drawn to? Are you drawn to bright Australian Native Flower Artwork pieces like I am?
Disclosure: There are affiliate links on this post. Should you choose to purchase an item, I will receive a small commission at no extra cost to you.