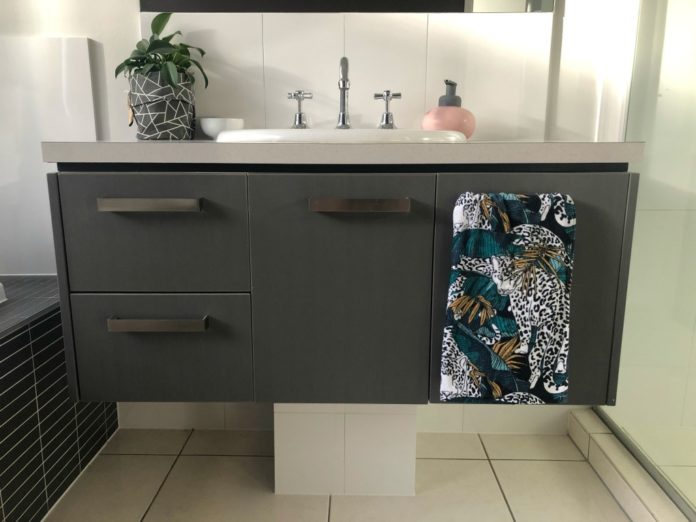 Adding colourful hand towels to the powder room, bathroom or laundry is an easy way to add personality to the space. Even a small block of colour can make a difference in a room.
Our bathrooms tend to be quite neutral, so adding colour through towels is an achievable task anyone can do.
In a perfect world, it would be great to have matching towels, but if the towels you have are still in great condition, don't update all the towels. Just change the hand towel and choose one which will match with your existing linen.
I bought some hand towels from Kmart for this very reason. I find hand towels wear out quicker due to their high frequency in use. When they need to be replaced, they can be reused to clean around the home.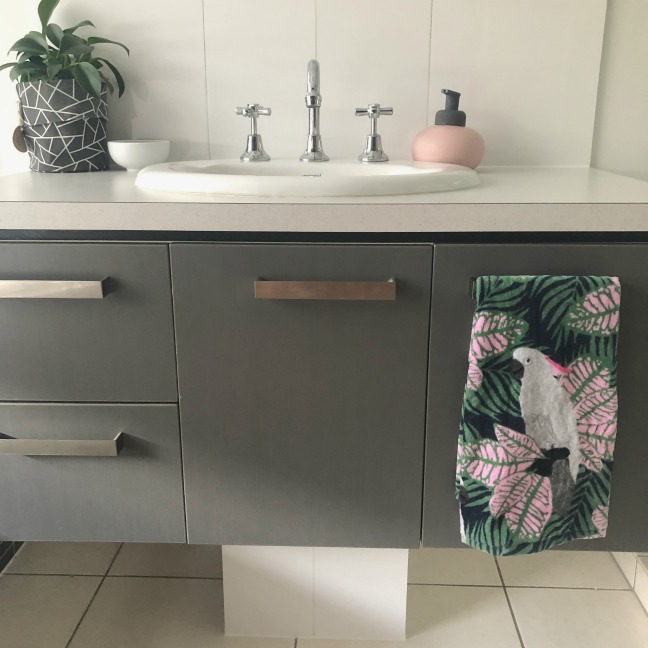 I personally think the brighter the better when it comes to choosing a hand towel. It's a fun way to add a bit of art to your bathroom, without placing anything on the walls.
I also think they make a delightful gift with some hand soap for the hard-to-buy for or as a house warming present.
Whether you're after some towel upgrades to your own bathroom, or looking for ways to update the bathroom without spending anything on the fixtures, consider these colourful print hand towels.
Colourful Print Hand Towels

Disclosure: There are affiliate links on this post. Should you choose to purchase an item, I will receive a small commission at no extra cost to you. Prices are current at time of publishing.