This post offers diffusers for all interior styles so you can keep a cohesive look, but also get the benefits of aromatherapy in your home.
Aromatherapy is an important part of home styling.
The presence of candles, reeds and the old-fashioned pot-pourri were key ways to create  a home that smelled inviting.
But now the diffuser is a major player in home decorating. There are diffusers for all interior styles, available in a variety of designs and colours.
Scent and ambient light are key components in arousing mood within a space. Who doesn't want to walk into a home that smells as good as it looks?
No matter what style your home interior is, there will be a diffuser to complement it. Here are selection of diffusers to consider for the main popular interior styles.
Diffusers For All Interior Styles
Scandi
Scandi style is a minimal interior style which incorporates natural materials to create a light colour palette. The light timber finish on these diffusers will fit in perfectly with a Scandi styled home.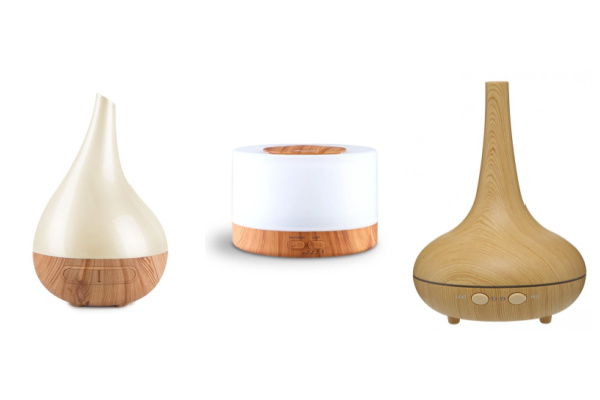 Contemporary
Anything can go with contemporary styling as it's a constant evolving interior trend. Whatever is in at the moment is classed as contemporary style. Choose a streamlined shape and or one defined like a vase to blend in with this interior style.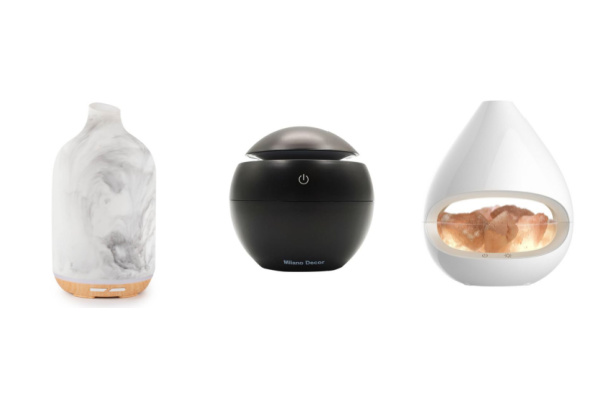 Hamptons
The Hamptons home is a timeless interior style that promotes relaxed, coastal living.
The palette incorporates splashes of blue with a white base.
Texture plays a heavy part in bringing this style to life with linens, coral decorative pieces and glass accents to allow the neutral colour scheme shine through. Choose white diffusers with texture for this interior style.
Industrial
The industrial home has an urban yet raw edge. It takes its design straight from warehouses or old factories. The key components are basic construction materials which are put on display, and not concealed by walls. Choose dark timber or metallic diffusers which will work cohesively with this interior style.
Diffusers can come in range of shapes and colours to suit the interior style of your home. It's easy to add one to your home interior, all you need to ensure is it is near a power point so you can benefit from the scent it brings to your space.
What diffusers do you use in your home?
Disclosure: There are affiliate links on this post. Should you choose to purchase an item, I will receive a small commission at no extra cost to you.