If you can't stand nasty smells in your home, you will love this DIY Air Freshener and Linen Spray.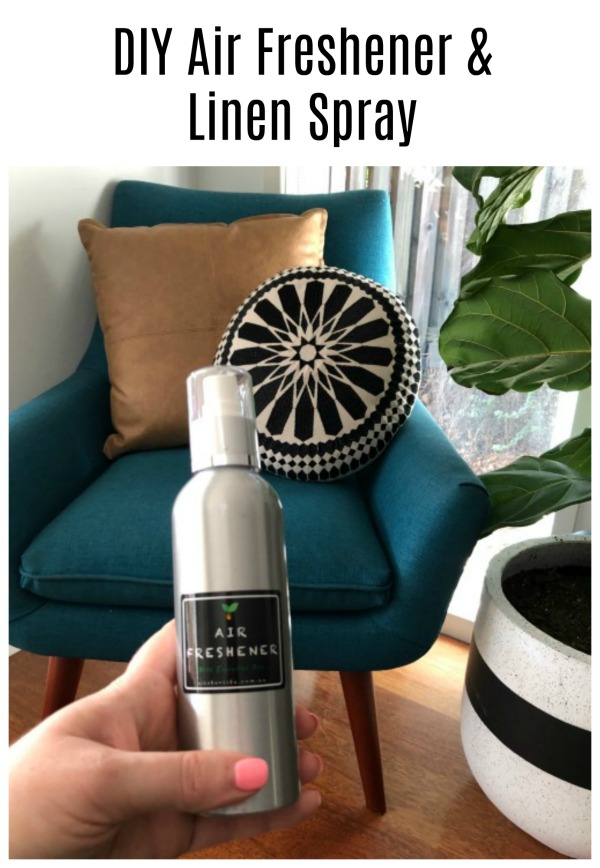 I've had the intention to make my own air freshener and linen spray for at least a year.
I find many of the sprays smell fake or if they are to hide a particular smell, they generally add to it.
The only thing stopping me from making my own was getting the spray bottles, but now that Oils for Life Australia is a 10 minute drive away from home, I've got no excuses. This local shop (which also ships online) has all the glass and aluminum bottles, plus ingredients to make my own products.
DIY Air Freshener and Linen Spray
This air freshener and linen spray smells divine. You can adapt the recipe using your favourite essential oils.
I chose lavender and lemon and then added some geranium. For me, geranium gives a lift in fragrance. I'm thrilled with the scent and how it disperses in the air and on our linens.
What You Will Need (Makes One Spray Bottle)
Procedure
1. Pour the Witch Hazel extract into spray bottle and add your essential oils. Give it a good shake to combine. Leave it sit for 15 minutes. Shake again.
2. Add distilled water to the top, leaving space for the spray insert.
3. Cap and shake again. Shake each time before use.
4. Will last for a few months
How to Use
Spray in the air when needed for a fresh scent in the room or bathroom.
Spray on linens. I've used on all linen types – bed, sofa, quilt, cushions and throw rugs. I've had no issues with water/oil marks, stains or fading, but if you're concerned about a particular linen, do a spot test.
Spray on guest beds for a refresh
Spray linen cupboard to remove musty smells
Have you made your own air freshener before? What are your favourite scents around the home?