For the last month or so, Jacob and I have been researching patterned pots to house a fiddle leaf fig in the corner of our living room. All the ones we found online were quite pricey once the shipping fees were added.  We resorted to looking at some local homewares shops, as a lot of our research on instagram suggested certain boutique style homewares shops would stock different pots. With that challenge in mind, on the way home from our holiday at Turtle Beach Resort, we did a quick google search for Gold Coast Homewares and came across this post from Mum Little Loves. If you're looking for the best homewares shops on the Gold Coast, this post is the one to read. Today, I'm going to share with you three of these homewares stores that are located side by side. They were perfect for us to visit with our girls in tow. There is nothing worse than getting in and out of cars when visiting stores with kids.
The first shop we entered was Village which had a fabulous collection of tribal, eclectic homewares. I didn't get any photos in this store, but here is a selection of photos from their Instagram account to give you a feel for the store. I stopped by the black and copper candle holders because they looked elegant grouped together and teamed with other batek patterned ornaments. Village was the first store we walked into and was in between The Beach Furniture store and Biku.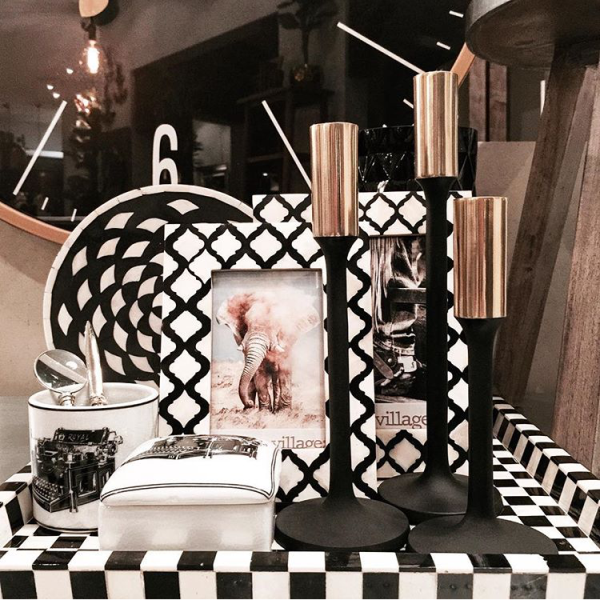 After Village, we entered Biku and I was drawn by all the copper homewares. Such a great collection of homewares and furniture on display. My eyes caught two cushions that were in the sale section, but my attention was quickly drawn to my girls who didn't like to stay in a section too long. I ended up buying the two cushions as they were originally $125 reduced to $45 and they suit our living room perfectly.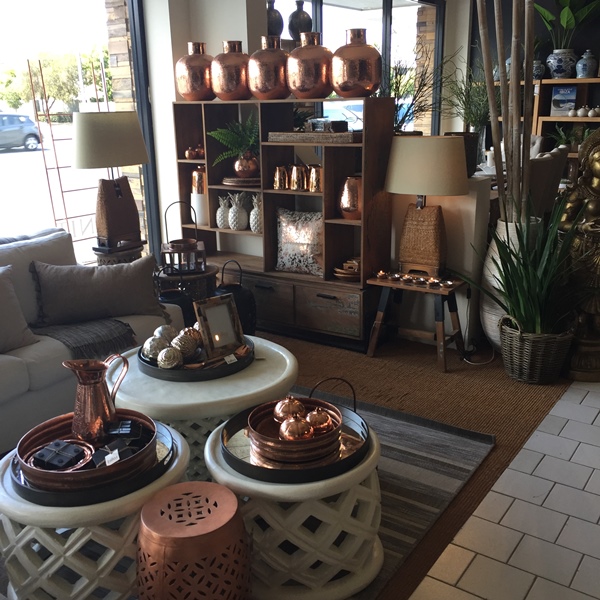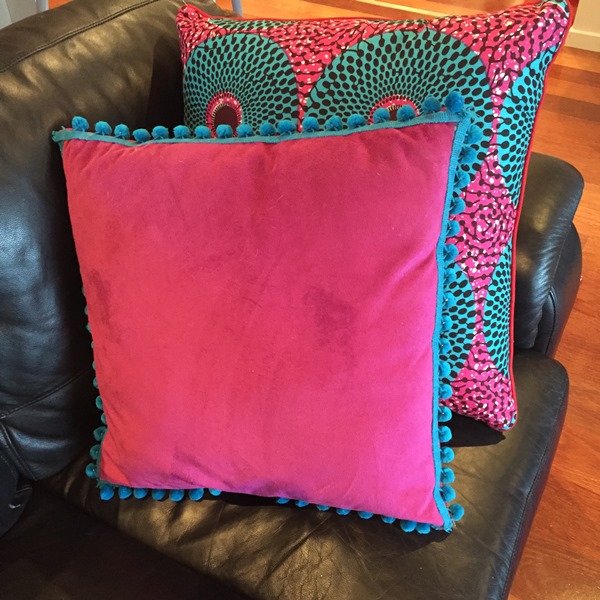 The Beach Furniture store had a lot of handmade, rustic and beach style pieces that didn't necessarily suit our home. Except I did walk away with a  lantern which I have converted into planter to sit on our coffee table outside. Will share the details about that project on another post.
Unfortunately we didn't find our pot, but I did buy a few items that I didn't realize I needed. 🙂
If you're looking for a nice morning out, head to Bundall and visit these stores. The styling is gorgeous. I may have gone home and wished I bought more!
Last week on Home Improvement Thursday, I was away on holidays, so Nicole from The Builder's Wife has featured last weeks link ups. I'm looking forward to seeing this weeks posts.
Do you enjoy homeware shopping? Got a favourite homewares shop you want to share?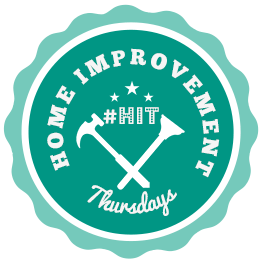 If you're a DIY, home organization, building, renovation, home makeover, home decorating, home maintenance or trade related blogger we'd LOVE you to link up with us below.
Here are the HIT rules for how to link up and what you need to do once you have linked up.
Linkable posts, must centre around the topics of DIY, Renovations, Home Organisation, Home Improvement, Home Makeovers, Home Styling, or Home Maintenance.
You can share 1 post each week. Please make sure they are new to the "Home Improvement Thursday" party.
Linking is simple, find the little blue button at the end of the post that says, Add Your Link, and then pop in your URL, and follow the prompts. Your link only needs to be added once and it will automatically show up on both of our blogs… it's that easy!
Grab our #HIT button and pop it on your sidebar. Don't forget to share it with others.
Follow the blogs of your fellow #HIT family, and leave a comment. Please visit and comment on at least three blogs that are near you on the list.
Leave a comment on the post below so we can return the favour and comment on your post.
Don't forget to follow The Builder's Wife and The Plumbette.