It's an art to style a room. I know this because I've tried my hand at styling my own home and despite my efforts, I don't always feel I get the look I'm after.
Sometimes it's a bit of trial and error to get the right proportions when mixing my homewares. I don't even really know what my decorating style is. It's a mix of different styles, with a lot of colour.
I wonder if I'm not the only one who struggles to style their home? And some would argue… who really cares because it's just a house and homewares are just belongings. I agree to a point, but I don't think there is anything wrong about wanting to create an inviting home and styling each room is the best way to go about creating a homely feel.
If you are one that does struggle, you could hire an interior stylist to give you advice. Or you could opt to buy a hamper of homewares, curated by an interior stylist. You can guarantee that the hamper will include pieces that will create a cohesive look.
I've come across two companies that offer homeware hampers for the confused stylist.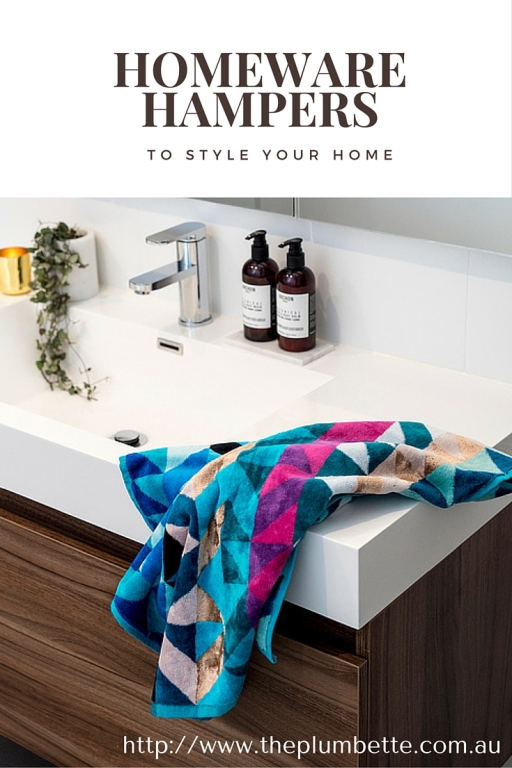 I wanted to share them with you as I think they would be a great house warming gift. Or they could be a lovely way to commemorate a renovation or simply encouragement to style a room.
The first website that I came across that offers these type of hampers is Style Bundle. I was made aware of them via Style and Shenanigans. After perusing their online store, I was impressed with the different hampers available.
I love this Powder Room Hamper which would look lovely in a bathroom or as suggested, a powder room.
The Bedside Bundle is a great hamper if you're at a loss on how to style your bedside table. If your bedroom could do with an update, and funds are tight, this bundle could be the perfect purchase to create a change.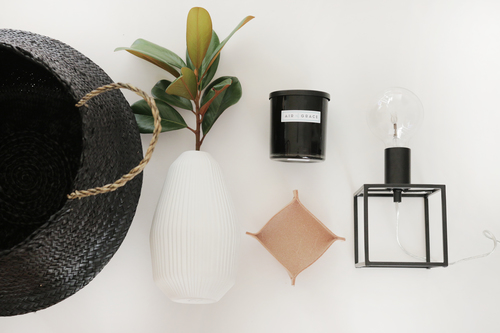 There are also other styling bundles that look awesome. The more I peruse, the more I want everything!
The second website that offers a similar service is Nathan + Jac. I read about this company launched by three interior stylists in this months' Real Living magazine.
The stylists put together different homeware packs for people who don't want a full styling package, but are after pieces that will add style to their space.
I really like the Bathroom Basics pack.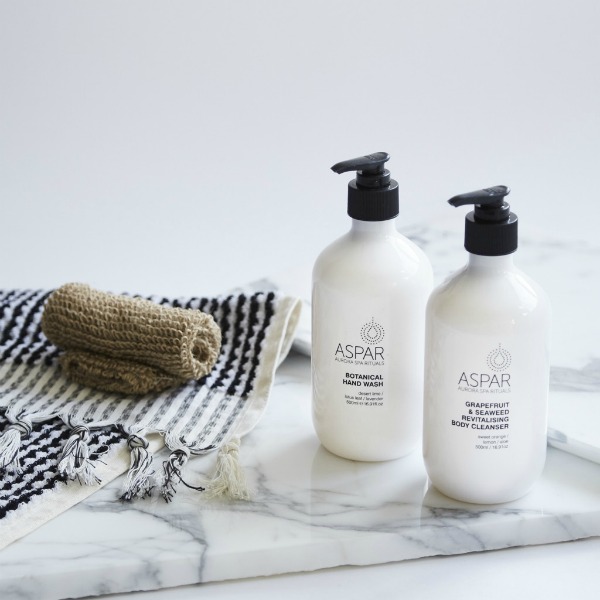 And this Milk and Sugar Pack would be great on a kitchen bench, brought out for morning or afternoon tea when hosting guests… or just because.
Perusing both websites, I just love the options available. These are definitely my type of hampers and there are definitely no filler products, which you tend to find in the food hampers.
Tell me, do you find it hard to style a space? What do you think of these hamper ideas? Would you buy one for yourself… or would you be happy to receive one as a gift?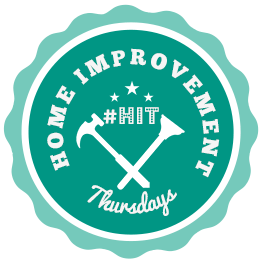 Last week on Home Improvement Thursday, Charlene shared how she tidied and decluttered her kitchen. I definitely envy her pantry. Take a look at this!
Michelle from Jarrah Jungle shared the latest with her courtyard, which is looking fabulous.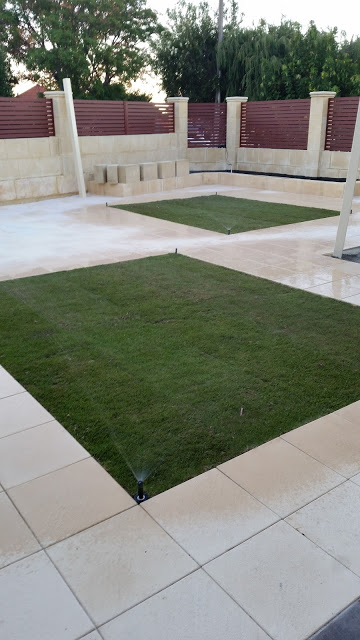 As always, Nicole and I enjoy seeing what you get up to around your home. Thank you for linking up.
Home Improvement Thursday Rules For Linking Up
If you're a DIY, home organization, building, renovation, home makeover, home decorating, home maintenance or trade related blogger we'd LOVE you to link up with us below. Here are the HIT rules for how to link up and what you need to do once you have linked up.
Linkable posts, must centre around the topics of DIY, Renovations, Home Organisation, Home Improvement, Home Makeovers, Home Styling, or Home Maintenance.
You can share 1 post each week. Please make sure they are new to the "Home Improvement Thursday" party.
Linking is simple, find the little blue button at the end of the post that says, Add Your Link, and then pop in your URL, and follow the prompts.
Your link only needs to be added once and it will automatically show up on both of our blogs… it's that easy! Grab our #HIT button and pop it on your sidebar.
Don't forget to share it with others. Follow the blogs of your fellow #HIT family, and leave a comment.
Please visit and comment on at least three blogs that are near you on the list.
Leave a comment on the post below so we can return the favour and comment on your post.
Don't forget to follow The Builder's Wife and The Plumbette.