This post has been written in collaboration with Fusion-Loc
Now that we are officially in December, it's time to put the Christmas tree up. Most would have put their tree up on the weekend. We put ours up a bit earlier this year, but on the weekend, I did a bit of extra Christmas decorating and wanted to share this hack with you on how to hang Christmas wreaths and stockings on glass doors.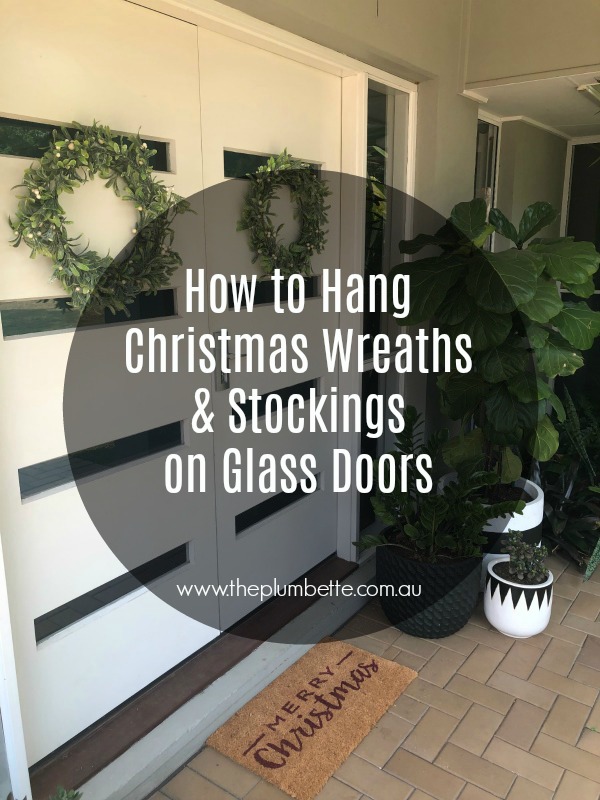 I've had my tree up for a few weeks. But there has been a pain point with my Christmas decorating, and that has been working out how to hang up the girl's Santa stockings.
We don't have a mantel and our tree is always set in the corner of our living room next to our glass sliding doors. We don't have a spare wall to place hooks on the plasterboard to hang our stockings. To be honest, having hooks on the walls are not something I want on my walls all year round either.
In the past, I have used sticky stationery hooks and even cheap suction hooks on our glass sliding door. But the moment the stockings were placed on the hook, they would eventually fall to the ground, deeming useless for the purpose for which they were used.
With our tree up and the stockings laying under the tree on the ground, it was really bothering me that I hadn't found a solution for hanging our stockings.
It wasn't until I was putting together these Christmas prizes that I thought… maybe a bathroom hook could be the answer to my problems!
My dilemma was finding a hook that could attach to glass and be easily removed after Christmas. I also didn't want a sticky residue left on the glass. The Fusion-Loc suction hook was the answer to my Christmas decorating problems.
I already had three hooks to use. I was also sent some round hooks, which I decided to use on my front door to hang two wreaths.
It literally took me less than 5 minutes to hang the stockings and a similar amount of time to hang our Christmas wreaths on the front door.

How to Install a Fusion-Loc Suction Hook to Hang Christmas Wreaths and Stockings on Glass Doors
It really is easy to install Fusion-Loc suction hooks to the glass door. Follow these simple steps for installation:
1. Clean the windows with some methylated spirits and allow the glass to completely dry.
2. Get a measuring tape and spirit level to work out correct spacing of the hooks. (The spirit level was used for the 3 stocking hooks to ensure they were installed in a straight row)
3. Press the back cover onto the glass, with the arrow on the base plate facing down. Recheck your measurements to ensure its been placed in the middle of the window.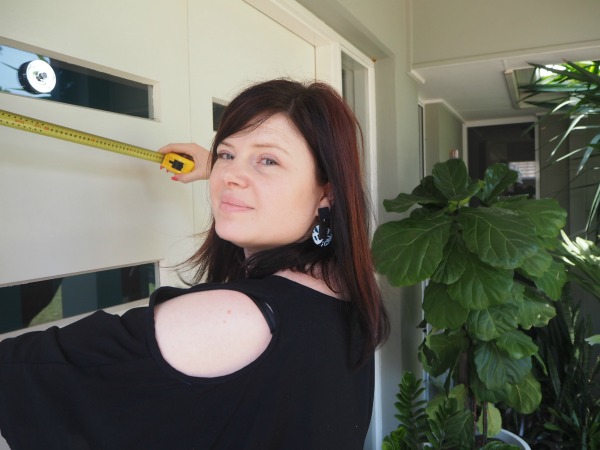 4. Pump the tool 6 times to get a strong vacuum seal onto the glass.
5. Slide the hook onto the base plate and hang your wreath.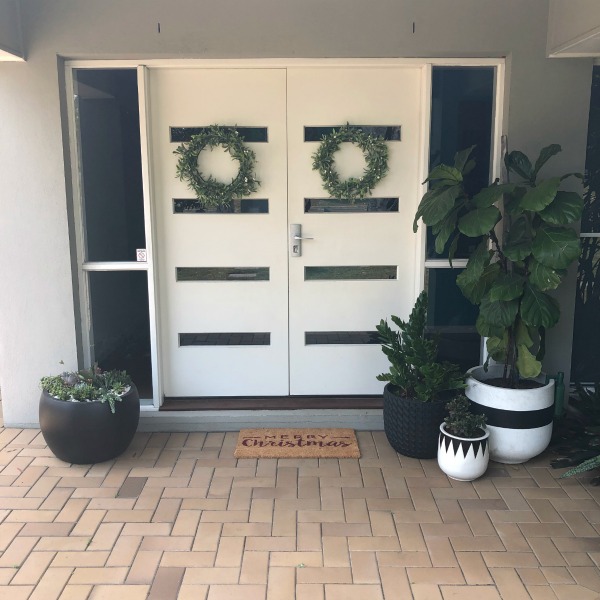 Here's a video I shared on Instagram on how I installed the hooks.
Once Christmas is over, slide the hook off the base plate. Then use your finger nail to move the inner valve to release the suction and you can wiggle off the base plate. Easy peasy.
Store your hooks with the Christmas decorations for next year's use.
I can't tell you how thrilled I am to have FINALLY found a solution to my Christmas decorating problems.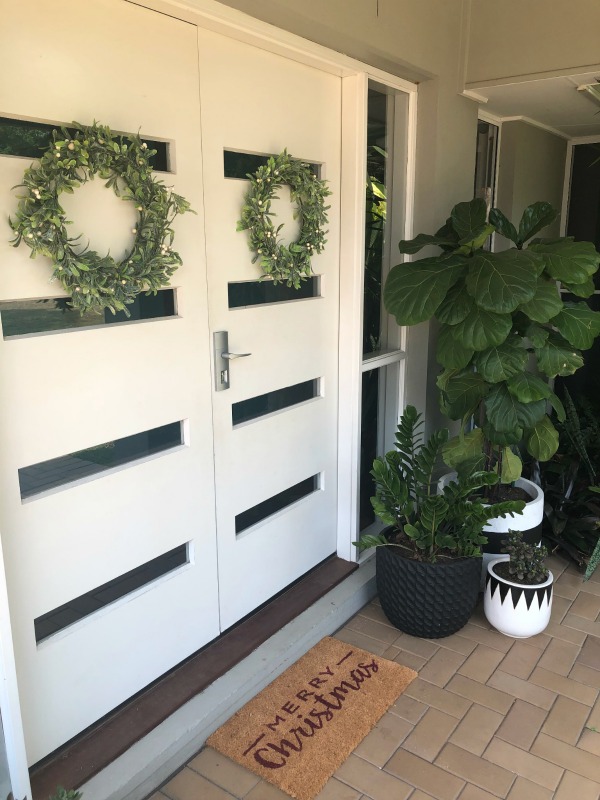 The Fusion-Loc suction hooks are available at Bunnings Warehouse for $9.95 for one hook or $19.95 for two hooks, including the suction pump tool.
The square hooks can hold up to 13kg and the round hooks can hold up to 8kg.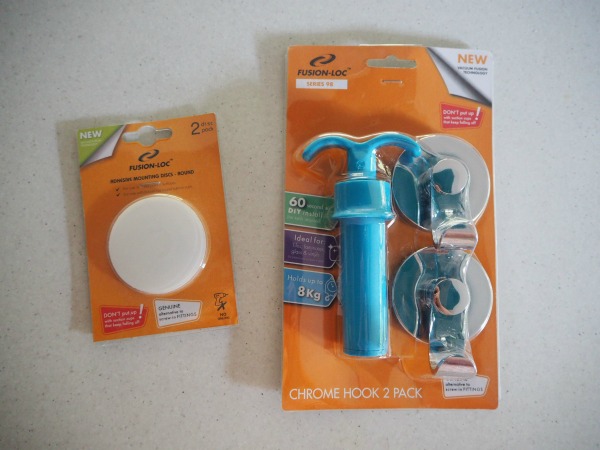 I've used the hooks in our bathroom to hang our towels, but had never considered using them to hang Christmas wreaths and stockings on glass doors.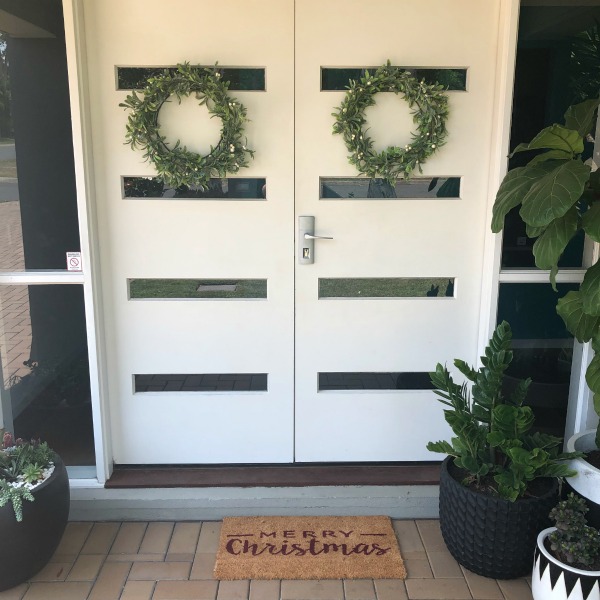 How do you hang your Christmas wreath/s and stockings? Is your home decorated for Christmas?
I was sent Fusion-Loc products for review on my blog. This post has been written in accordance with my disclosure policy.