If you had the choice between a Louis Vuitton Handbag and a $30 look alike from the markets, which would you choose? For me, I'd buy the legit design than a knock off. Or I'd save until I could buy the legit design.
I personally don't like seeing someone's art imitated for a cheaper price. But I have seen it happen recently in Kmart. I've also read about it happening to other creators as well, where their unique designs have been imitated and sold for a fraction of the cost.
When I saw the new season of homewares available in store at Kmart, I was disheartened to see a knock off vase based on Vanessa Bean's popular ceramic vases.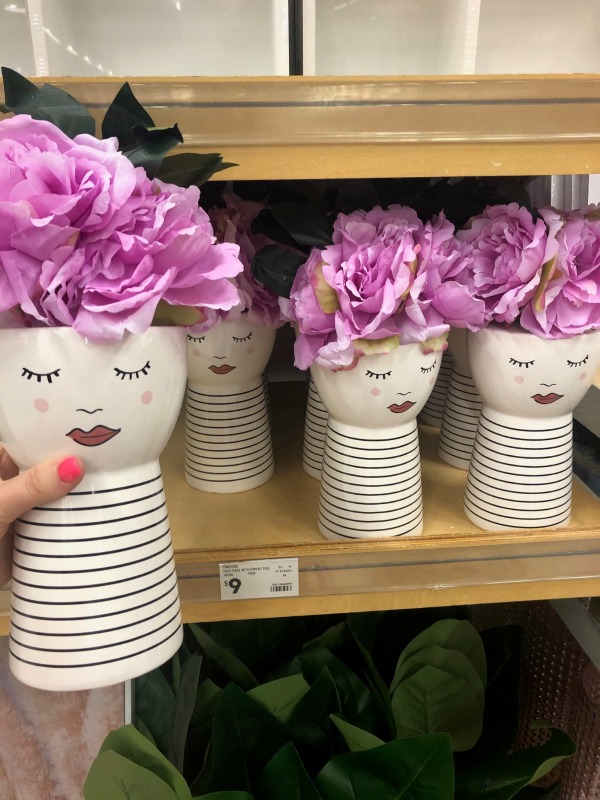 The Kmart face vase is a super sweet home accessory – minus the fake flowers and foam.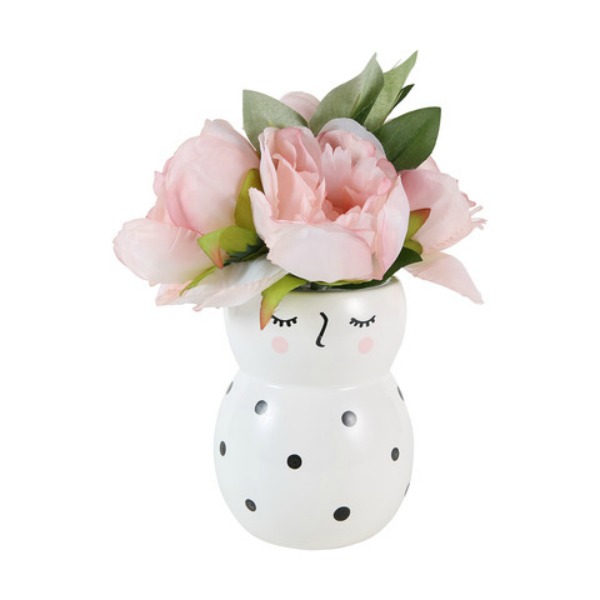 But it reminded me of my favourite vase, which took me a long time to purchase. Not because it was expensive, but because it was popular.
Vanessa Bean vases would sell out in minutes (sometimes seconds) when released on Etsy, and because they were only made one batch at a time, there were limited numbers. Once the vases sold out, you would have to wait for the next batch to be made and released for sale the next month.
I really wanted a Vanessa Bean vase for my Birthday one year. I tried for over a year to get a vase and I finally worked out a system which helped me get one.
When I finally received my vase, I wrote a post on how to buy one. I had many emails thanking me for the post and pictures sent of successful purchases because of my blog post.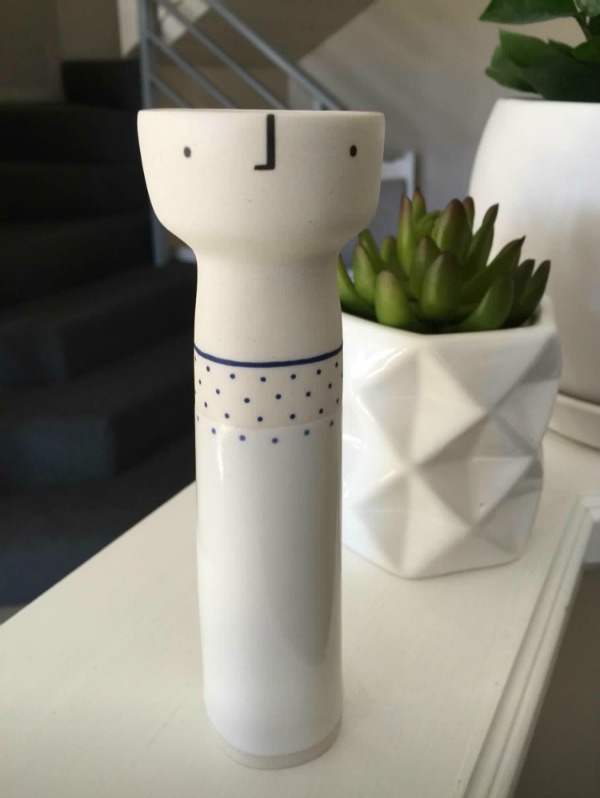 The handmade ceramic vases are now readily available. They are a piece of art which may not be everyone's cup of tea, but I love them. Clearly the hype has died down around the vases as they haven't sold out. And I can see the temptation to buying an imitation for $6, instead of a one-of-a-kind work of  art which has been handmade starting from $85.
Sadly, unless a creator has trademarked or patented their design, there are no grounds for legal action. And even if you do have a patent, you still have to pay for legal action for anything to be done. (Talking from experience here)
I love shopping at Kmart. Their storage pieces have helped keep my wardrobe organised. I've even used their pieces to style up my laundry. So I may a walking contradiction here.
But I only go in there when I have a specific need, and I avoid the home décor section.
I guess the point of the post is to encourage buying legit designs than cheap knock offs. A handmade design is always going to be more dearer than a mass produced piece, and while you may part away with more dollars, you will have more pride in owning something unique. Plus you've supported a local artisan who relies on that sale for income.  If you can support a local artist, do it.
As my budget expands, I am more inclined to purchase handmade pieces, or unique items no one else will have. I don't want a fake. Buying less also means I have more money to spend on these pieces, if I so wish.
Do you prefer to purchase a legit design or knock off? Do you get concerned by the mass produced homewares which are bought today, and forsaken tomorrow?