How to look stylish when you work from home
Last year at the Partners in Plumbing event for Melbourne Cup, I was asked to share some fashion tips with the ladies who support their husbands or partners in their plumbing business.
I did say I was going to put in a post to share what I said that day, so here it is.
When I worked in our family plumbing business, I not only worked on the tools, I helped with the administration of the business. When I first starting working for my dad he said Friday's were our slower day to catch up on paperwork. This wasn't a known thing to our plumbers, but it was very much a needed day to ease into the weekend after a crazy, full on week of work.
On Fridays I would head into the office and make up job folders, catch up on emails, get prices in on specs, source the suppliers of unusual specs, file away completed job folders, print off plans, send invoices, bank cheques, pick up the mail and the list goes on. Despite Friday being a 'slower' day it wasn't necessarily an unproductive day.
On those Fridays it would be important for me to wear clothes that looked stylish and that I'd be happy to go out with friends and have a coffee in. It wasn't a day for me to wear trackies.
I found when I put effort into my outfits on Friday, I got things done like a boss. So I know how important dressing well is not only for your confidence, but also your motivation.
I wouldn't necessarily wear business wear on Fridays, but it would definitely be smart-casual with a slight business tant so I felt a little professional. I chose to wear clothes that suited my shape and style. My style has changed over the years, even more so now as a mum.
For wives who work with their husband in their trade related business, here are my tips on how to look your best each day working in the home office.
1. Find your shape. The basics of knowing what clothes suit you so you look your best, requires you to know your shape. There are some clothing items that suit you better than others. Knowing your shape helps you with your online shopping purchases. It makes shopping a breeze because you usually know which clothing items will or won's suit you. Having said that, never say never to an item that you love, but may not suit your shape when looking at it on the rack or online. Try it on and see.
There are 5 shapes that are common amongst women. For fun I've used plumbing fittings to explain which shapes are most common.
Toilet Seat = Apple Shape
Pipe Reducer = Pear Shape
Upright Plunger = Heavy on the top
Pipe = Athletic/straight up and down
Compression Union = Hourglass shape
Once you know your shape, learn what clothes suit it.
2. Define your style. What kind of clothes do you enjoy wearing? Do you like classics, or a bit of bohemian/hippy style? Do you like to wear more neutrals or bright colours? Finding the style of clothes you enjoy can be done through scanning magazines, Pinterest, Instagram and following fashion bloggers who may be a similar shape to you. Make a note of the outfits you like and imitate them. My blogging friend Em Hawker does this on Instagram. If you are pressed for time and don't want research, hire a personal stylist to help you define your style.
Here are my list of fashion bloggers to help define your style
Women aged 30+ (will still appeal to those under 30) – Pretty Chuffed, Sonia Styling, Flat Bum Mum, Styled by Bec, iCurvy, Suger Coat It
Women aged 40+ – Iris May Style, Styling You, Kimba Likes, Styling Curvy, Kirsten & Co, Redcliffe Style
3. Create a capsule wardrobe. A capsule wardrobe helps you because it gives you less choice and less overwhelm on what to wear. This is why uniforms can be a blessing in disguise because if you're super busy (as most wives are juggling work, kids, household chores, social activities for them and the family!), wearing a uniform is one less decision to make during the day. Nikki from Styling You has put a great working from home capsule wardrobe together. For wives who go out to sites, I would include more pants and one pair of steel cap boots/joggers for safety.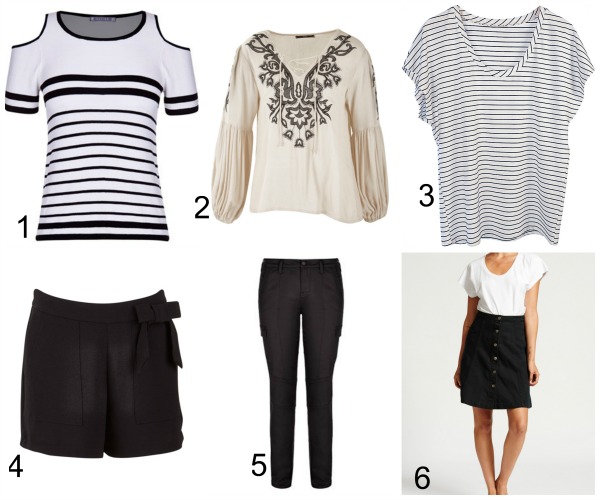 4. Forget the label and brand when buying clothes. Don't be afraid to mix budget with quality. You want the clothes to fit you nicely. Ill-fitting clothes never look great.
5. Comfort is key. If the off the shoulder trend annoys you when you're typing at your desk, don't wear it to work. Opt for a cold shoulder instead. If you have to get from the computer to help your kids or do some photocopying, those high heels may not be a wise choice. Opt for wedges or flat sandals. Make sure the clothes you choose are comfortable and won't annoy you while you work.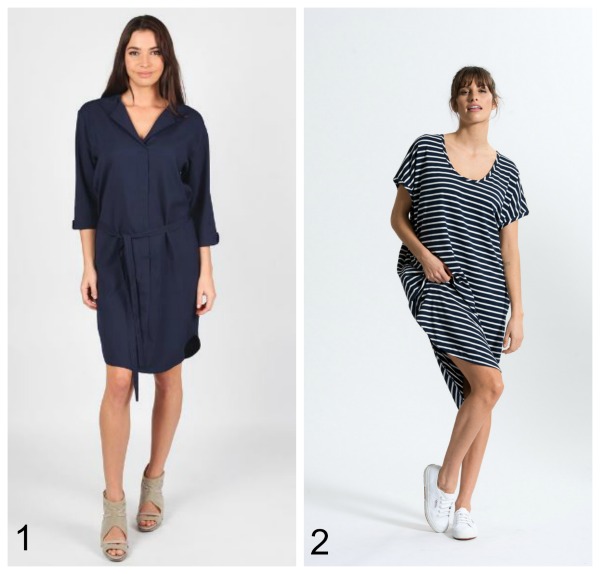 6. Spend time putting your face on in the morning. I usually have 5 minutes to make my face look more presentable. I use a BB cream, a slick of mascara and a lip balm to keep my lips well hydrated. To save more time in the morning, have your eyelashes tinted.
7. Plan your outfits for the week. If you have days where you have to visit sites or do deliveries or go to meetings, wear clothes that will allow you to feel confident when doing these out-of-home errands.
8. Don't forget accessories. These can make a boring outfit go a long way. I rarely wore bangles because they would hinder my ability to type, but earrings, rings and necklaces would add some interest to my outfits.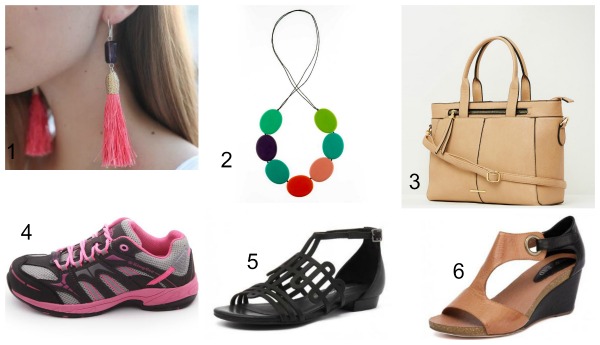 9. Prevent bad hair days by styling hair the night before. I usually straighten my hair the night before so I need to do very little when I get up in the morning. This tip may or may not work for you depending on your hair type.
10. Have fun with your style. Working from home doesn't mean you have to dress boringly. Wear colour and accessories and put your own twist on an outfit you've seen worn by your favourite blogger.
Do you work from home? Do you find your motivation increases when you put effort into your outfit?
There are affiliate links on this post. Should you choose to purchase an item, I will receive a small commission at no extra cost to you.