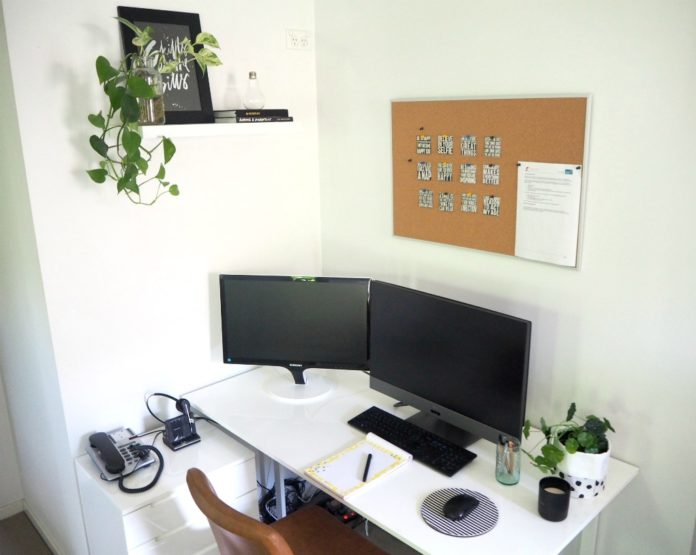 It may surprise you to learn I have two workspaces in our house. I converted the lounge room (which we rarely used) to an open office space when we found out we were pregnant with Phoebe. But I also have a corner desk space in the master bedroom.
The reason for the two spaces was specifically for my job. I had to have an office where a door could be closed and privacy could guaranteed.
My open office was not going to work, although after having a home assessment, I was told we could have made it work if it could be blocked with a screen. This option didn't eliminate noise. Our open plan house means noise can be quite loud. I needed a space that was quiet and could be away from the sound of my children so I could concentrate.
When we went to create a corner desk space in the master bedroom, Jacob and I had to swap furniture from one side of the room to the other.
We also rang our electrician to set up outlets for a phone line and the internet in our bedroom. This was originally in our kitchen and had been an eyesore on the kitchen bench.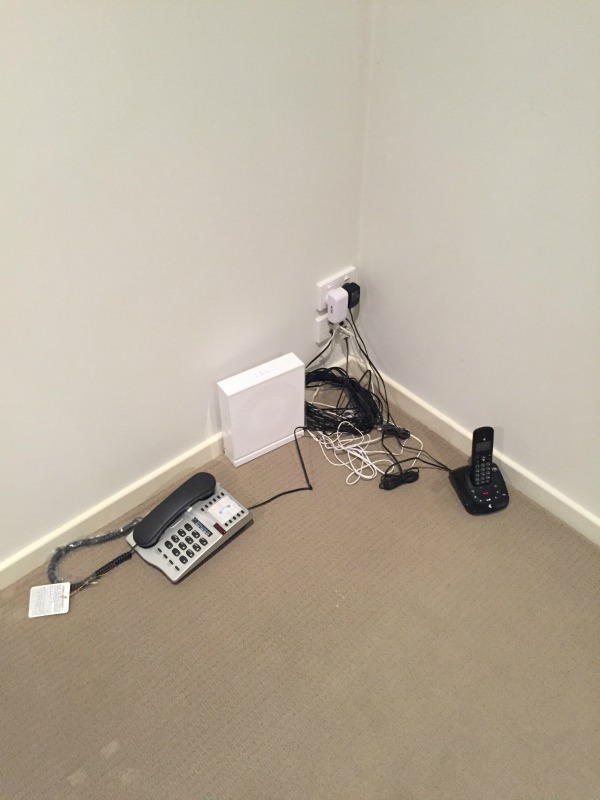 It was around this time last year I started working from home in my new corner workspace and I love it.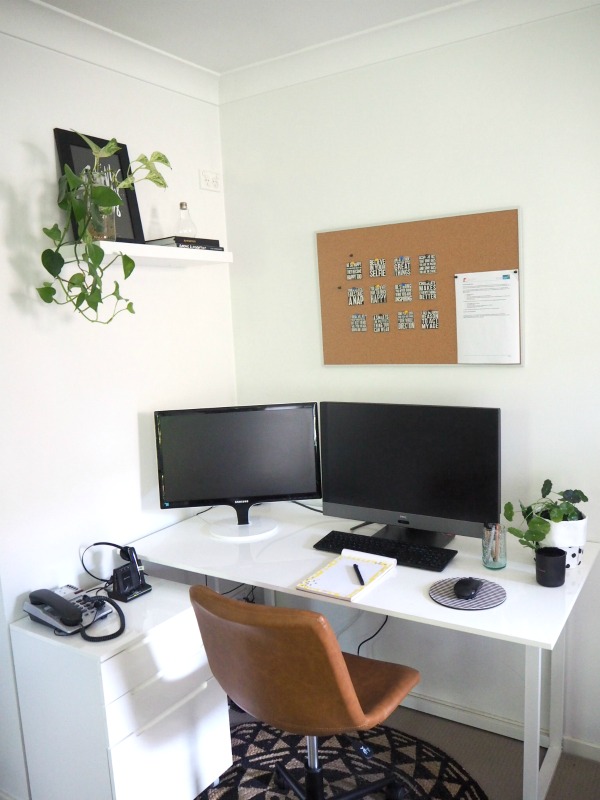 I wanted it to look minimal. I made some key decisions on furniture and tech equipment to utilise the small amount of space. I chose an all in one computer and opted for a wireless mouse and keyboard.
The chair is a new addition as I have been wheeling my current office chair from one desk to the other. I had my eye on tan leather office chair from West Elm. But the $400 price tag was a bit hard to swallow, so when I saw Kmart had a PVC style for $59, I opted for this one instead.
My corner workspace is minimal and I've styled it to suit the rest of the bedroom. It's a space I look forward to working in.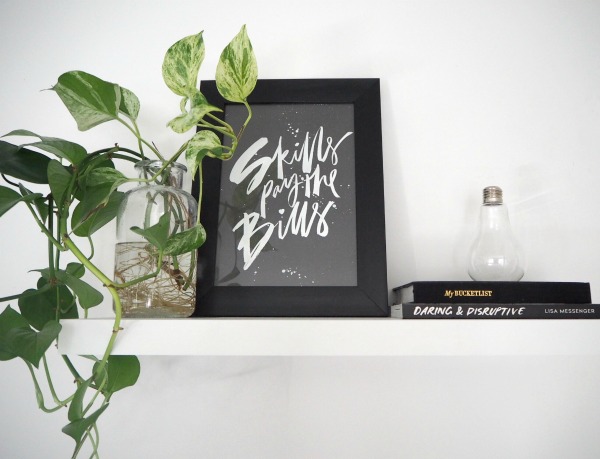 The plan was to eventually have one workspace… but so far the setup is working well. I like knowing what I have to concentrate on at one desk and where my focus needs to be at the other.
Corner Desk Space
Desk and Filing Cabinet: Fantastic Furniture
Corkboard: Kmart
Floor Rug: Spotlight (similar)
Office Chair: Kmart
Setting up the space including furniture and computers was just under $1700.