On Saturday I had 25 kids attend Esther's 6th Birthday and the theme was Shopkins. After writing for a party website and always discovering new themes each week to write about, I knew the moment I saw a Shopkins party, my Esther would want it for her own birthday.
Off to work I did by creating the invitations and stationery on PicMonkey. The guillotine got a workout as I cut out all 25 invitations by hand. Everyone RSVP'd to the party so last week I was baking a storm – mars bar slice, clinker slice, Shopkins cupcakes (packs available from Woolworths), and jelly cups with faces. Of course the kids didn't really notice the details which is good to remember for future parties.
I bought the tablecloths, napkins and plates from Big W and opted to use toys we owned to create the table décor. The balloons were also from Big W and were $8 per bunch.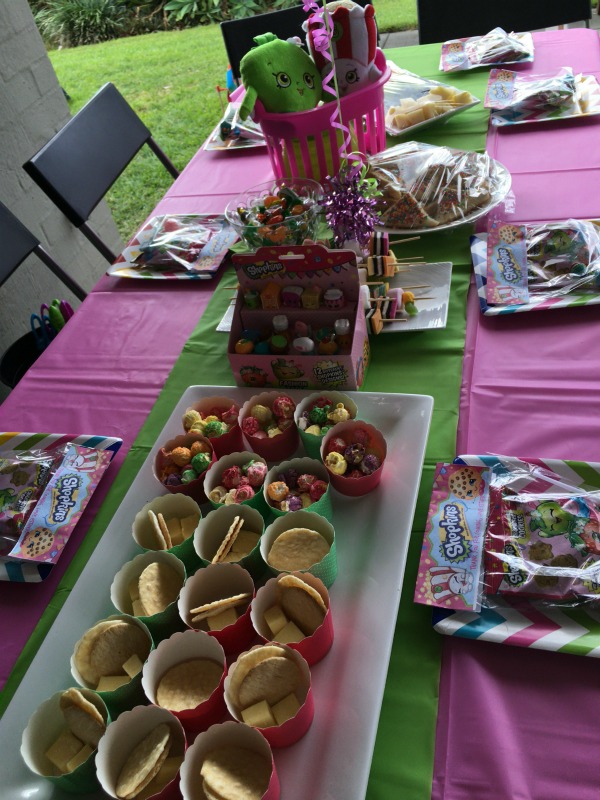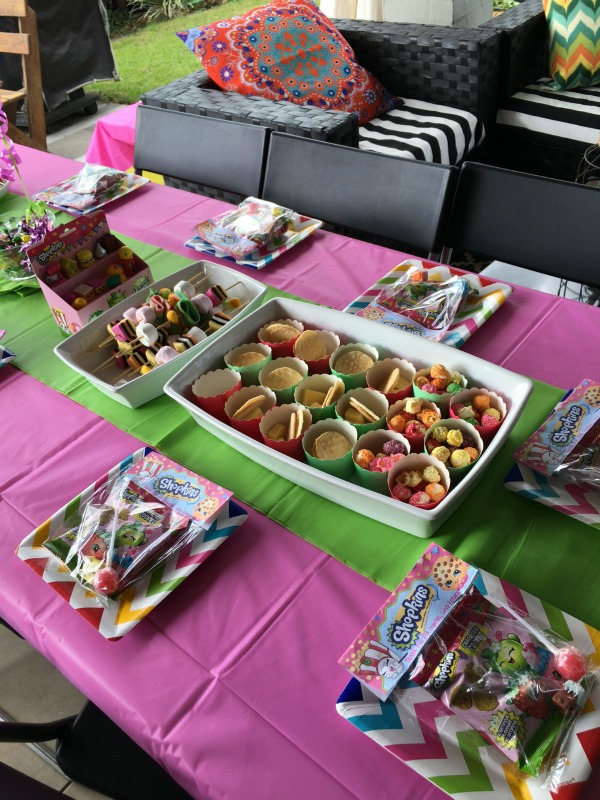 The party favours I made myself. You can buy the plastic bags from the party section at Woolworths. The pack has 30 cellophane bags for a couple of dollars. I made the labels through PicMonkey and stapled them to the bags. Inside each party favour bag was 1 Shopkins figurine, a lollypop and a bag of Shopkins Cookies which you can buy in multipacks from Big W.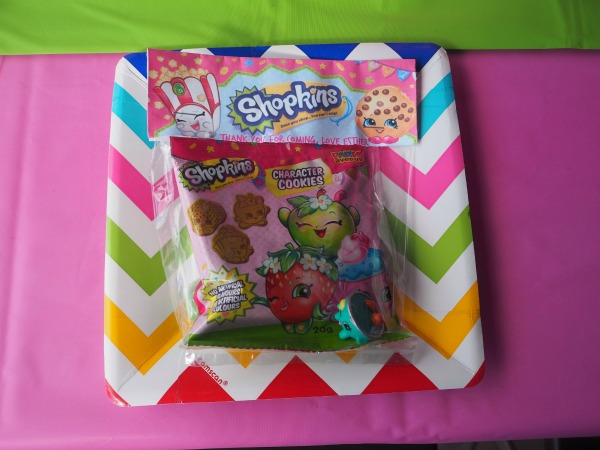 I outsourced the cake to Jacob's cousin who did a sensational job. No way could I have made it. It tasted delicious too.
The party went really well. My girls had a ball and most of all Esther enjoyed celebrating her birthday with her friends.
Of course we are completely Shopkinsed out because we got a lot of Shopkins themed presents, but Esther was so appreciative of the gifts and the effort I went to in creating the party for her.
'This is the best party ever!' has been said a few times from my girls, and it was said again on Saturday. The joy on Esther's face just shows how much she loved her party and those that celebrated with her.
How often do you throw parties for your kids? What themes have worked well for you in the past?