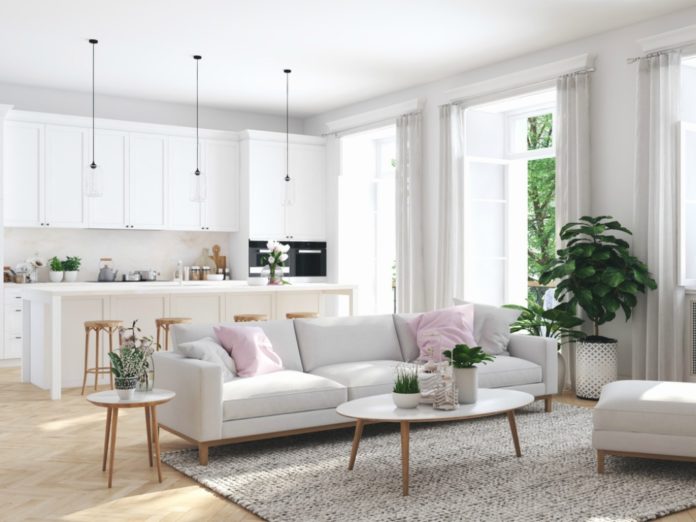 This post has been written in collaboration with Grace & Co Property Styling
If you're planning to sell your property, you will no doubt be looking for ways to make your home stand out from the rest in your suburb. The responsibility of ensuring your property appeals to a potential buyer relies on how you style the property. To ensure your house looks amazing for the listing photos and open home inspections, property styling will be a fundamental step. Homes that undergo property styling will spend less time on the market and reap higher offers, compared to homes that are simply presented 'as is'.
What is property styling?
Property styling, also known as home staging, is simply entrusting a stylist (who has interior design qualifications) to come into your home to furnish and finish it so there is less of you and more of what a buyer will want. Property Styling will ensure your house looks amazing by carefully curating the interior to make a lasting impression on the potential buyer. The property stylist will restyle your home, to prompt an emotional response from a buyer as soon as they walk through the door.
Property styling is a skill that doesn't come naturally to everyone. A homeowner can stage their home themselves but often they are governed by what they like. Property stylists have an eye for detail and they know how to present a room that will appeal to a broader range of viewers. Of course, this expertise will come at a cost and not everyone can afford a property stylist, so how you can you get your property styled on a budget? Here are some tips from Melanie Grace, owner of Grace and Co Property Styling, on which rooms you can DIY and which rooms you should leave in the hands of a stylist.
Property styling on a budget: Who should do what?
A property stylist can completely overhaul your home and in doing so can help you get a better sales price by up to 12.5%.
If you have limited funds, but still want your home to by styled, a partial style can be done by a property stylist. This is a great option if you are still living in your home and have existing furniture that can be worked into the interior.
The property stylist will do a consultation on the rooms that need to be styled or receive some attention. They will make a note of the existing furniture and décor that can be used and then hire other pieces to style the gaps.
You, as the seller, will need to do the prep work which will include
• Cleaning carpets/floors
• Patching holes in walls/ceiling
• Painting walls and ceiling
• Dusting and cleaning window furnishings
• Ensuring lights work and replace bulbs where needed
• Cleaning windows
The three main rooms to get property styled
For a partial property styling package, the three main rooms that should be handled by a stylist is the lounge, dining and master bedroom.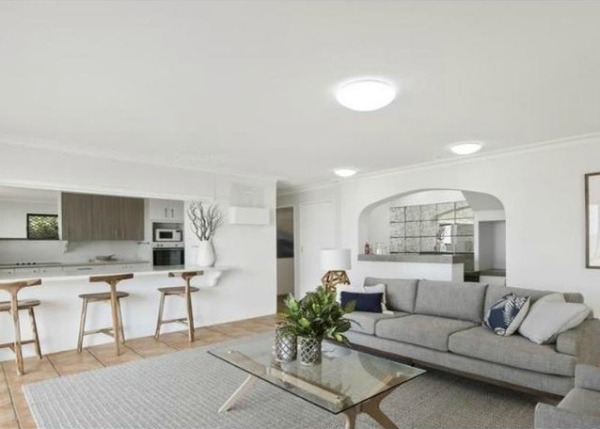 These rooms are where a potential buyer will imagine themselves living and relaxing in. It's these rooms that need to evoke an emotional response from the buyer, and a property stylist knows how to style these rooms to do just that.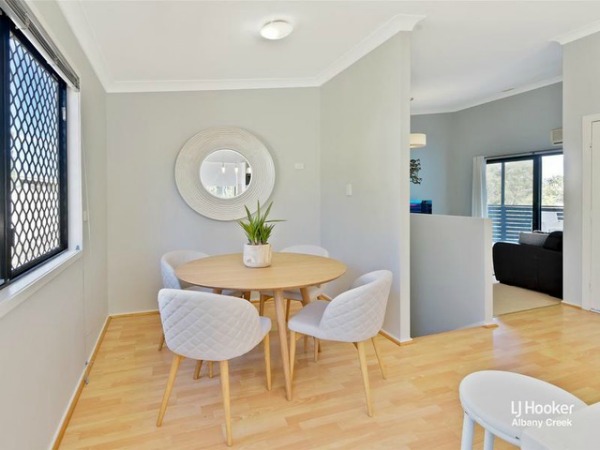 Rooms the homeowner can style
The bathroom, kitchen, laundry and powder rooms are rooms that don't necessarily require a property stylist. A lot of the work can be done by the homeowner in these rooms as they don't require furniture.
The most important job in these rooms is to ensure they are clean. Here is a list that can be applied to all the wet rooms in your home:
• Clear clutter off benches. A bowl of fruit or a Thermomix are fine to leave on the bench in the kitchen as they can add colour and character
• Clean and/or paint cabinet doors
• Remove magnets and notices off the fridge
• Clean windows
• Replace silicone in areas where it's gone mouldy or has discoloured
• Clean grout
• Clean splashbacks
The bathroom, kitchen and laundry should look clutter-free. Don't over-style them.
Rose petals in the bathtub will not evoke an emotional response from someone walking through your home. Instead, add a scented candle, a plant, vase of flowers and fluffy towels. Create a vignette, which is a cluster of décor pieces that add interest to the space.
Property styling is a successful method in getting more eyes on your home which can lead to more walk throughs and potentially, a higher offer. It's a valuable step in the home selling process.
It is possible to get your property styled on a limited budget. A consultation with a property stylist can give you the information you need to get your home looking its best. Your property stylist can also give you a list of areas to refine that you may not have previously considered.
If you are looking for an experienced property stylist contact Grace and Co Property Styling. The photos speak for themselves on the transformation they can make to your property.
This post has been written in accordance with my disclosure policy. 
Have you ever considered using a property stylist to style your home for sale?