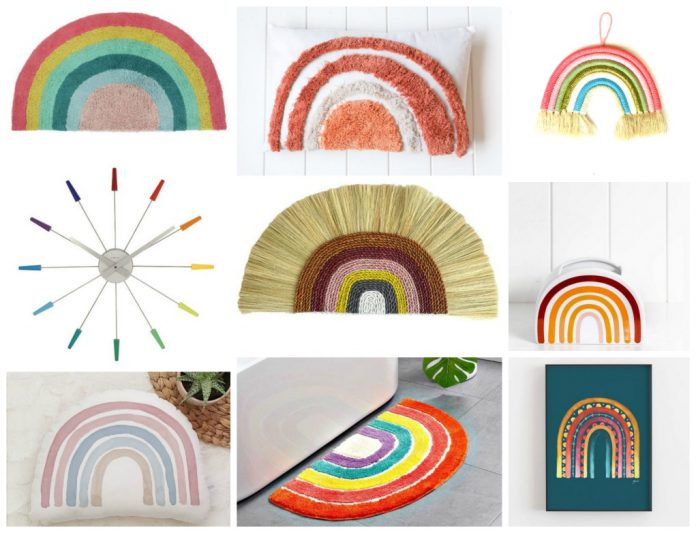 Rainbow homewares are certainly a cheery way to add a bit of colour and quirk to your interiors.
With many of us spending more time in our homes, sometimes a new pop of colour can make a dramatic change, for little effort and cost.
I'm quite partial to the rainbow. It conjures hope and we certainly need that right now.
You may have noticed the trend of rainbows embraced in patterns, shapes and adorned as textured tufts on cushions.
If you thought rainbow homewares would be all the colours in one item, they won't be necessarily.
Some of the items below will have muted tones or a grouping of contrasting colours for a subtle effect.
We've embraced rainbows in the girls bedrooms. I haven't added any rainbow décor yet,  but never say never. I could see one of those rainbow bath mats making their way into the kids bathroom.
Rainbow Homewares to Brighten Your Home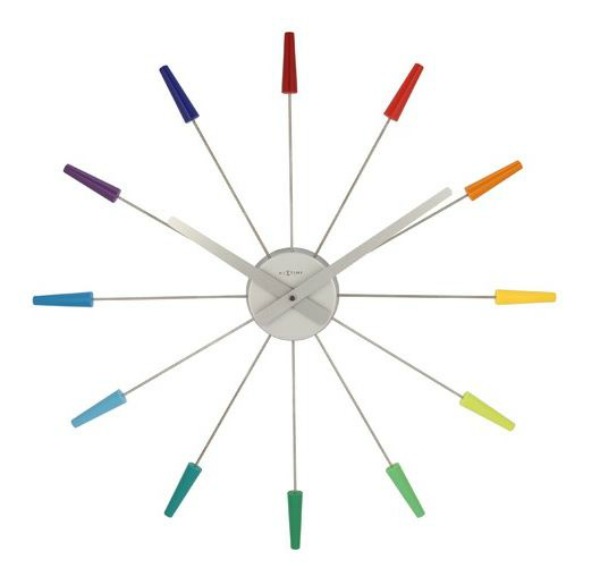 9. The Organised Housewife, Blush Rainbow Tufted Cushion $32.55
Which rainbow decor piece would you add to your home?
Disclosure: There are affiliate links on this post. Should you choose to purchase an item, I will receive a small commission at no extra cost to you. All prices are current and available at time of publishing. 
If you enjoyed this post, you will also enjoy reading these