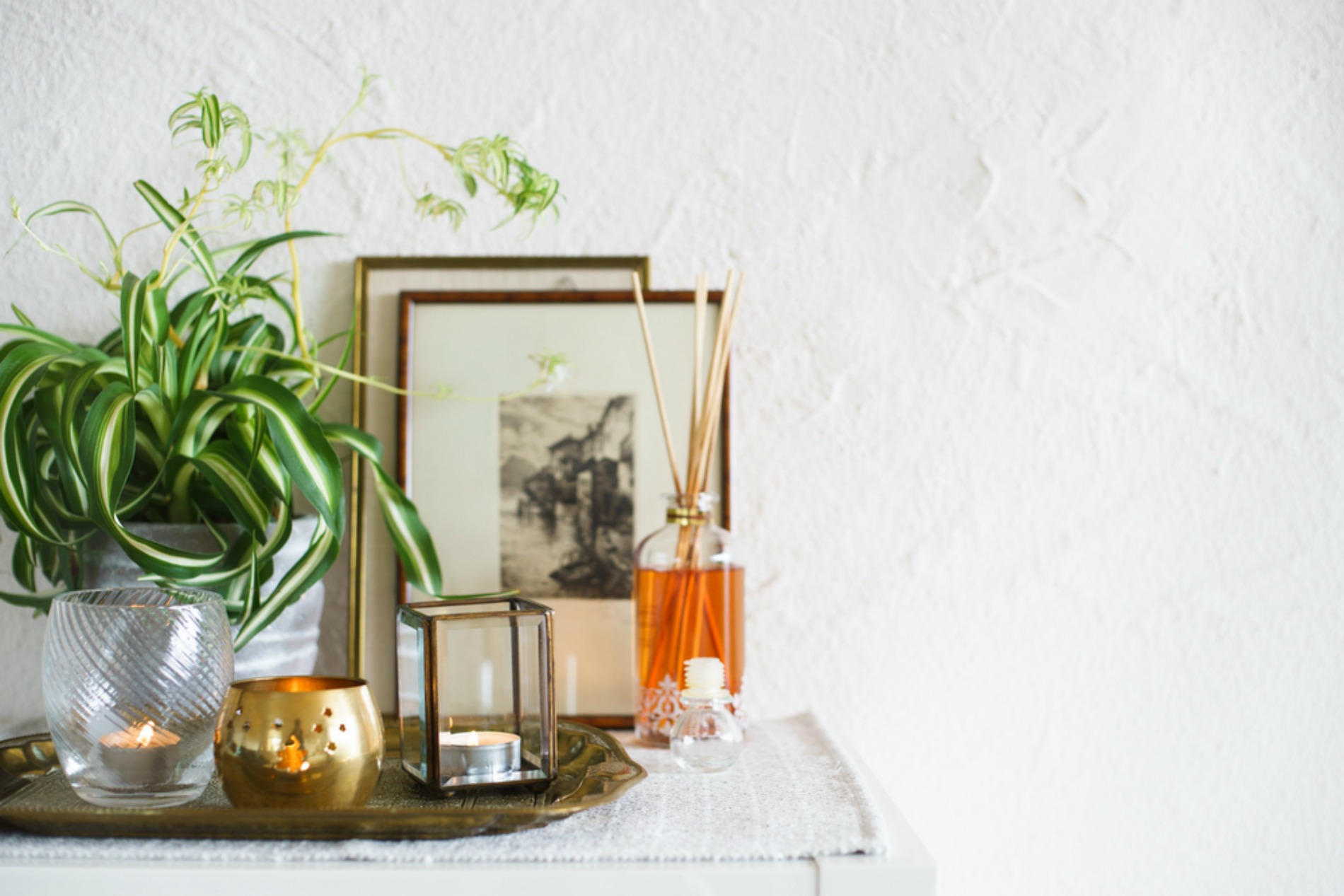 When it comes to social media, I'm usually a late adopter. I only joined Instagram a couple of years ago and have often struggled to know what to share on there that relates to plumbing and this blog. I sometimes share corners of my home and the odd family picture. Most times I reshare an image I've seen (and attributed) which kind of defeats the purpose of Instagram because isn't it about sharing pictures that relate to you? I've come to a standstill with my Plumbette Instagram account. Blocked toilets don't rate highly for the most searched hashtag.
Anyway, that's not what this post is about. Even though I'm not very good at sharing on Instagram, I love following and being inspired by bloggers and creatives that have a knack for interior styling and taking an awesome photo.
I love the interior style photos, especially when people share a space in their home. I find this helps me define what I do (and don't like) in interiors.
Today I thought I'd share with you 6 Instagram accounts that define my interior style. The big drawcards for me are colour and plants. And of course, when I look around the interior of my home I also see… colour and plants, so these bloggers have definitely influenced my style… or maybe we share similar tastes in interiors and that's why I like their style?
Katrina Chambers
Every time I see a photo on Katrina's Instagram account or a blog post featuring pictures around her home, I stop and take in the perfect styling. When explaining to Jacob which interior style I like the most, I send him to Katrina's Instagram account. I enjoy reading Katrina's blog too.
A photo posted by Katrina Chambers (@katrinas_instagram) on
I've always been a fan of Emily's blog, The Beetle Shack, and I'm equally a big fan of her clothing label, Bohemian Traders. It's not surprising that her love for Bohemian interiors is featured in her own home and on her Instagram account. I love the recent renovation and extension she recently shared on her Instagram account.
When I think of Kirsten I think of Kate Spade. I'm not sure if it's because she owns a gold polka dot Kate Spade Drinking Canister, or because it's one of her favourite brands, but that modern,, fun,  feminine edge appeals to me. I hold Kirsten in such high esteem with her interior styling, I asked her to give me tips via Instagram to style my buffet. Here are two of her interior images I'm loving.
You can't not smile when you head onto the Oh Joy blog and scroll through her Instagram account. The interiors are known for a lot of colour and that makes me happy. I love a lot of colour.
I love Vanessa's fashion and interior style. I'm a big fan of her blog and her as a person. I see similar interests in colour with our interior pieces. For example my occasional chairs in the living room are the same colour as Vanessa's recent purchase for her living room. I wish I could say I inspired her with my choice, but clearly, we just have similar tastes when it comes to colours.
I also admire how Vanessa dresses her bed with cushions. I love her cushion choices and I'm sharing one of her latest pics below.
Fashion stylists tend to be great interior stylists too and Nikki (in my opinion) is one of those people who does brilliantly at both. I'm always admiring her cushion choices and the little styled pockets of her home that she shares on Instagram. I can also guarantee that not only does her interior style define my own, but so does her fashion sense as I've made a couple of clothing purchases due to her recommendations on her blog.
Do you follow Instagram accounts that define your interior style? Where do you go for inspiration when you style your home?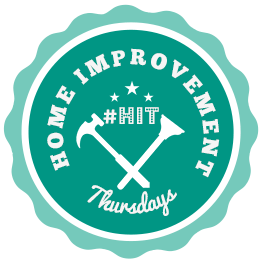 Last week on
Home Improvement Thursday
, we had some really fab blogs posts link up. It was hard to choose which ones the feature this week as they were all so good.
We had Mackenzie Glanville from Reflections From Me share how she has decorated her 9-year-old daughter's room, featuring a Dream Catcher from The Vintage Boutique. If you're looking for some girly inspiration for a bedroom, you should check out this post.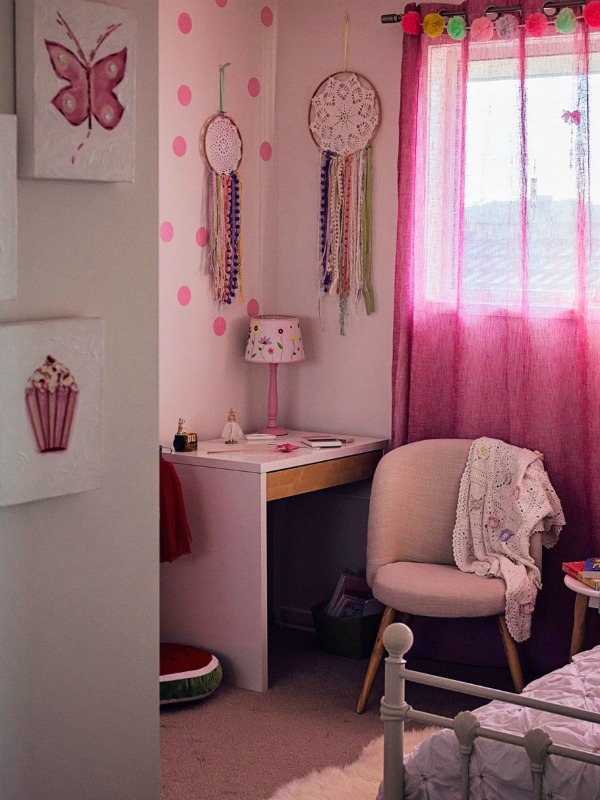 Janet from Middle Aged Mama shared Decorator items the whole family will love.
And Sarah (aka Lisa) from TOMFO shared a simple 5 minute DIY flower arrangement using palm leaves.

Nicole and I are looking forward to seeing what you link up with for this week.
Home Improvement Thursday Rules For Linking Up
If you're a DIY, home organization, building, renovation, home makeover, home decorating, home maintenance or trade related blogger we'd LOVE you to link up with us below. Here are the HIT rules for how to link up and what you need to do once you have linked up.
Linkable posts, must centre around the topics of DIY, Renovations, Home Organisation, Home Improvement, Home Makeovers, Home Styling, or Home Maintenance.
You can share 1 post each week. Please make sure they are new to the "Home Improvement Thursday" party.
Linking is simple, find the little blue button at the end of the post that says, Add Your Link, and then pop in your URL, and follow the prompts.
Your link only needs to be added once and it will automatically show up on both of our blogs… it's that easy! Grab our #HIT button and pop it on your sidebar.
Don't forget to share it with others. Follow the blogs of your fellow #HIT family, and leave a comment.
Please visit and comment on at least three blogs that are near you on the list.
Leave a comment on the post below so we can return the favour and comment on your post.
Don't forget to follow The Builder's Wife and The Plumbette.