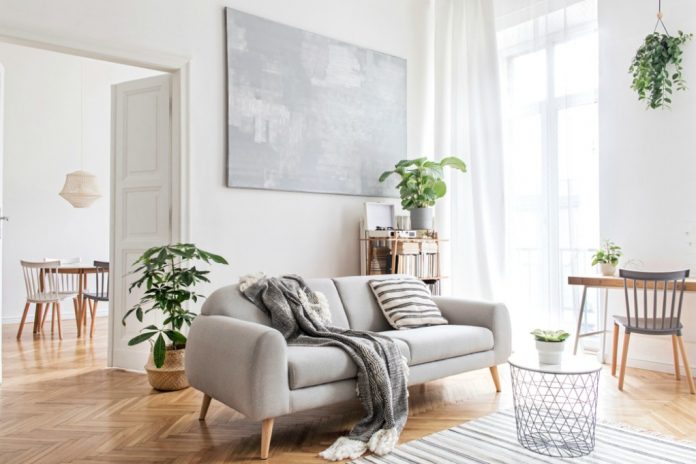 You don't need to conduct a major renovation to update your home.
Often the interior of a home can feel dated and tired because it needs a simple refresh of fittings or a slap of paint.
These updates are good news for home owners who have a limited budget and want to get an immediate impact on the interior of their home.
It also means you don't have to move out while a major overhaul takes place.
Here are the top 5 ways to update your home without a major renovation
1. Painting
Paint will always elevate a room instantly. While it can be costly to purchase a good quality interior paint and the tools needed, your home interior will look brand new with a paint job.
If you want to brighten your home, white paint is best.
It can be hard to choose the right white paint. Ideally you want to test a few walls in your home with your chosen test pots and see how the colour changes throughout  the day.
Some whites can throw a grey or purple hue on the wall, others can be too cream. Testing is going to be key to get the paint right in your home. But once it's done, it will brighten the interior.
2. Update Window Furnishings
The way the windows are furnished can date a room dramatically. If you're after visual impact, update the window furnishings.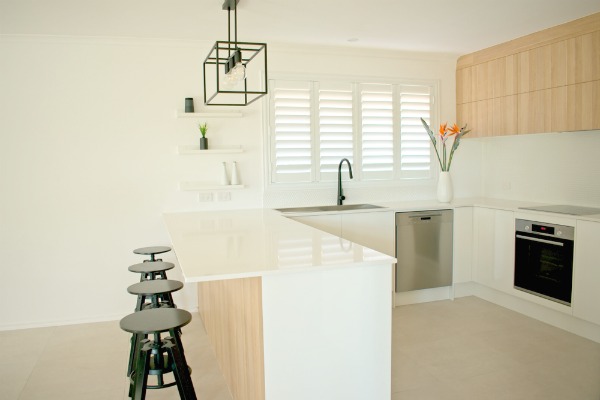 Plantation shutters are on my wish list, but if you're not a fan, roller blinds are also a modern choice.
Remember when choosing window coverings, they are to allow light in during the day, and peeping eyes out at night.  Choose for both function and style. Once updated, you will be wishing you had replaced them sooner.
3. New Lighting
Whether you choose warm or cool lights, these can improve the brightness in your home.
New lighting doesn't necessary have to be about what bulbs you choose. Why not add some pendants across your kitchen island or a modern chandelier over the dining table?
When changing the lighting in your home, use a licensed electrician. The hardest part is often choosing the right light fixture to suit the design of your home.
Alternatively, drape various pendants to get the best of all the designs you love.
4. Different Layout
Changing the layout of your living areas can improve the flow throughout your home.
If you're not sure on the perfect layout with your existing furniture, there are books and tutorials online which can offer inspiration.
Alternatively, you could book in a property stylist to give advice on placement. There may be hints on updates to furniture, which can become a saving goal to acquire. The beauty of using a property stylist is you won't waste money on buying the wrong furniture or rug again to the proportions of your room. They do the hard work for you.
5. Replace Décor and Furnishings
Some décor can make a room feel too busy. Remove the clutter and only put out items which mean something to you or will evoke feelings of being at home.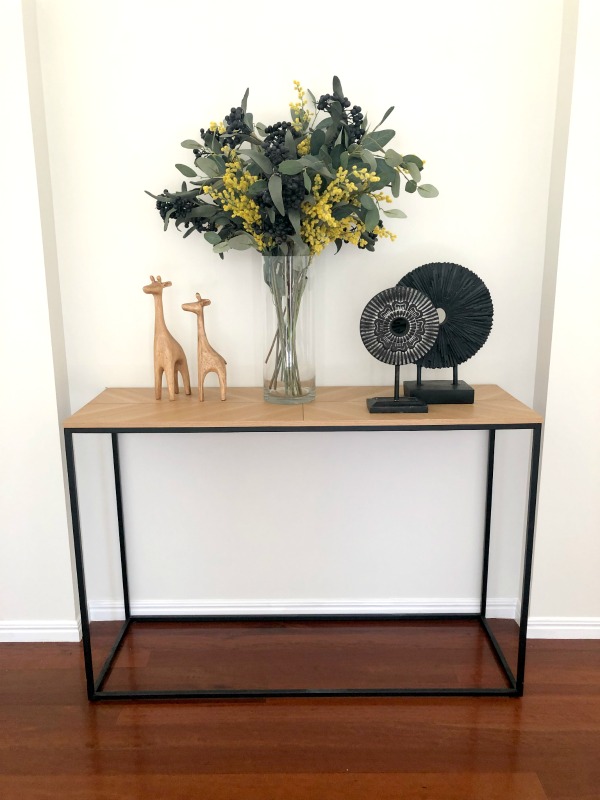 Everyone's interior style is different. The purpose of displaying décor is to make a house a home and to put your personality on display.
Not everything has to be out at the one time though. Swap and change so it feels like a different house without the cost of buying new all the time.
The same can be said for cushions and soft furnishings like throws. Buy well and only replace when the cover is well loved or no long serves a purpose for the sofa.
For the last few years, I haven't updated our cushions because I've been happy with the overall look and feel. But new doesn't have to be brand new. Op shops and Facebook Marketplace can offer new cushions for a fraction of the price in stores.
Alternatively, you could do a bit of DIY to make your own cushions.
What have you done to update your home this year?