If you have a spare wall and need extra places to hang towels in the bathroom, why not add one of these freestanding towel racks to the room? There are various types available that come in chrome, stainless steel, bamboo or timber.
Not having enough towel racks in the bathroom can be annoying and sometimes the wall racks don't allow enough air flow if the towels are layered over each other when draped over the arm.
I find a freestanding towel rack ideal as it can separate the towels, allowing them to dry quicker. It also avoids penetrations in the wall. Depending on the style of freestanding towel rack you choose, it can be used as an accessory in the bathroom.
My personal preference is for the wider style towel racks so the towel doesn't need to be bunched or folder on the rail. But I do love the look of the ladder and the IKEA chair if space is limited in the bathroom.
I've found freestanding towel racks to suit all budgets and styles. Let me know which one takes your fancy in the comments.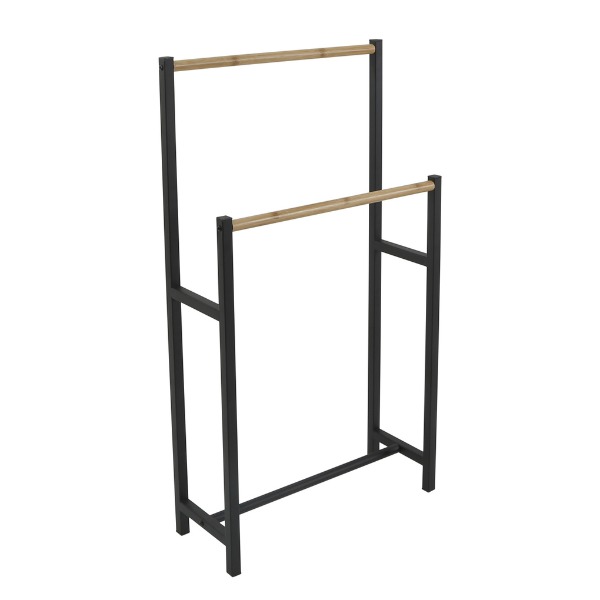 What do you think of freestanding towel racks? Are they something that you'd have in your bathroom?
Disclosure: There are affiliate links on this post. Should you choose to purchase an item, I will receive a small commission at no extra cost to you.