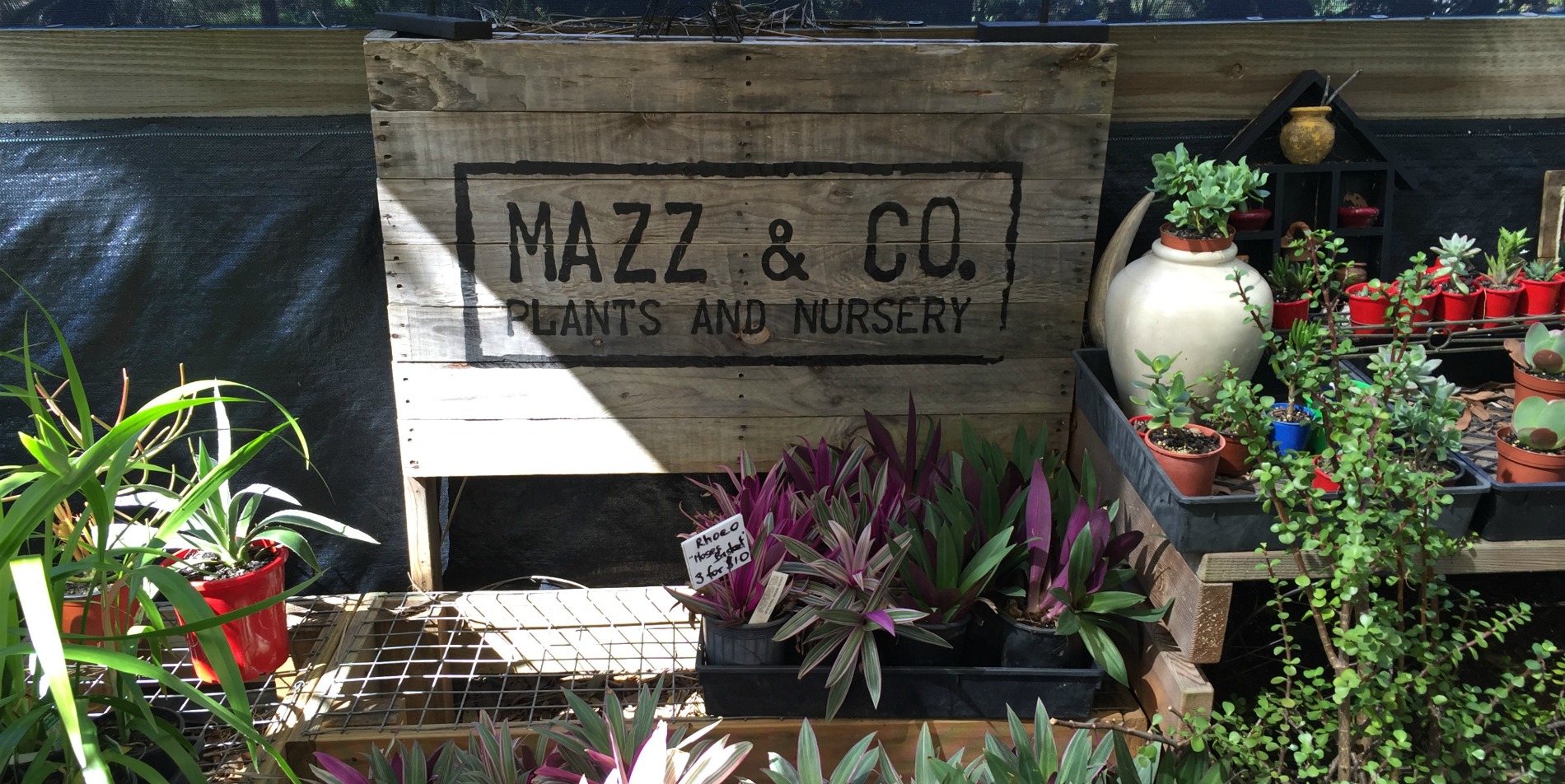 In the last year or so I have been adding live plants into our house. I've always been a little apprehensive about having plants in the house because I often forget to water them. But I've persevered and so far I've only killed four plants. Two out of the four plants I've killed, weren't really my fault, but I was blamed because I was the cause.
We had two beautiful ferns growing near our kitchen sink and Jacob decided to spray them with water, not realizing I had put lavender oil in the bottle to clean the benches. The poor ferns never recovered after that and so it has been on my to-do-list to get some new plants for our kitchen.
The other two plants I killed were also ferns that I forgot to water and then overwatered and drowned. So far my aloe vera plant has been put in their place and it's surviving and thriving.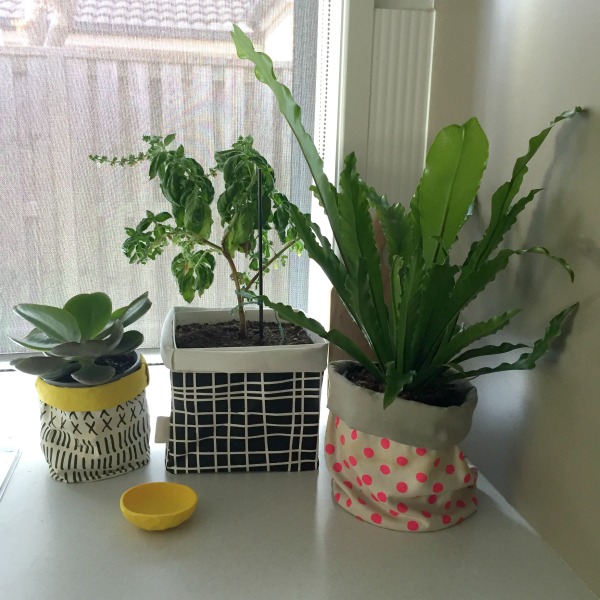 Jacob had heard great things about a private nursery on the southside of Brisbane from his work colleagues. So last weekend, we set out to visit the nursery to see what was there and replace my ferns in the kitchen.
The nursery was called Mazz & Co and it is run by Mazz who is passionate about her plants. We had a good talk about life and plants while my girls ran around the nursery and spotted different birds in the tree branches above.
I got a botany lesson or two from Mazz about which plants were best suited for the shade and which ones required full sun. She showed me how she grew some of her succulents and even gave three to our girls to watch grow from home.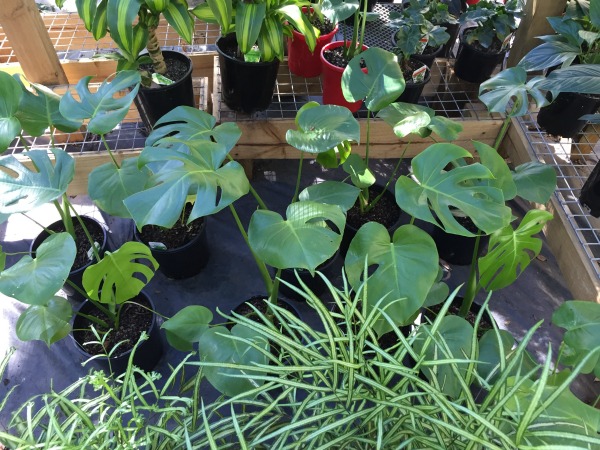 I told Mazz that I had read somewhere on the internet that gardening and working with plants was listed as one of the top 5 ways to lift one's spirits and Mazz agreed. She believes the reason seeing plants and working with them fights against depression and anxiety is because when you buy a plant, you don't just buy the plant for how it looks now, you buy it visualizing how it will look in the future. Plants bring about a positive outlook and this in turn helps us feel better about life and the future. That explanation was enough motivation for me to want to put plants everywhere in my house. My neighbor does this beautifully and I hope some of her style can rub off on me.
There are a few catches with having plants in the house though. Some need to get enough sunlight, they need to be watered and they may not look very leafy if you have kids around. Our poor fiddle leaf fig lost a few of its leaves because our girls decided to give it a 'prune'. I have a selection of real and fake plants around the house so if we ever lose a real plant, we still have a fake one to keep the greenery look in our house.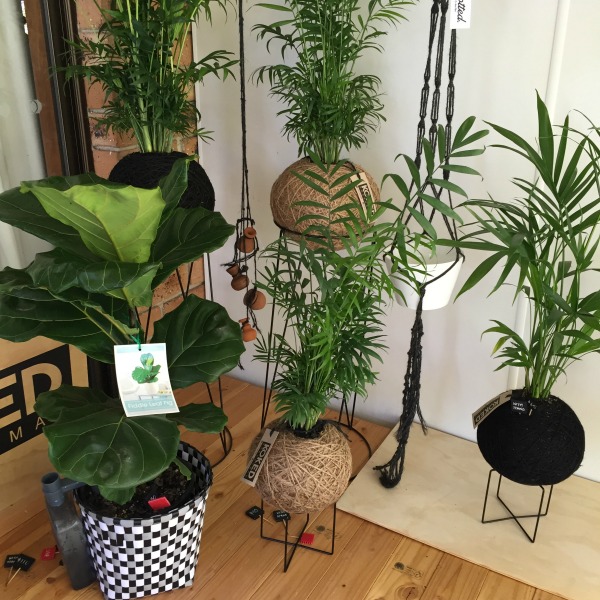 While at Mazz & Co, there was a section of Kokedamas, which are made by Mazz's daughter. We bought one of these too and have it sitting on our TV cabinet.
Another invention that Mazz showed me was this automatic pot plant watering device which waters your plants to the level they need. This is perfect for fiddle leaf figs which can be temperamental on how much water they need.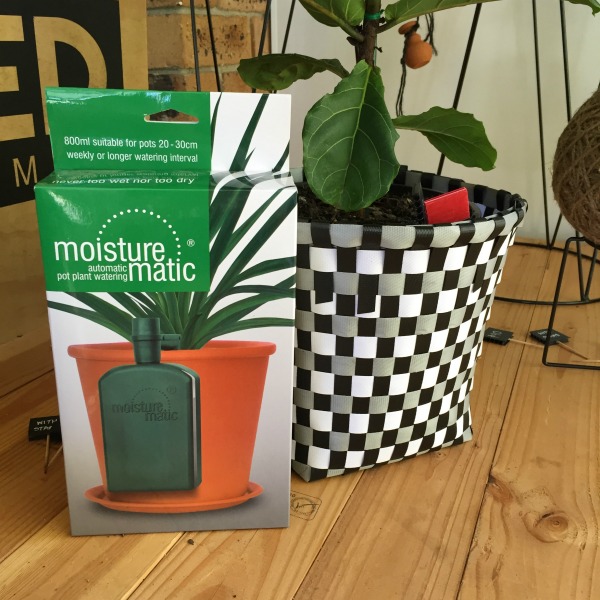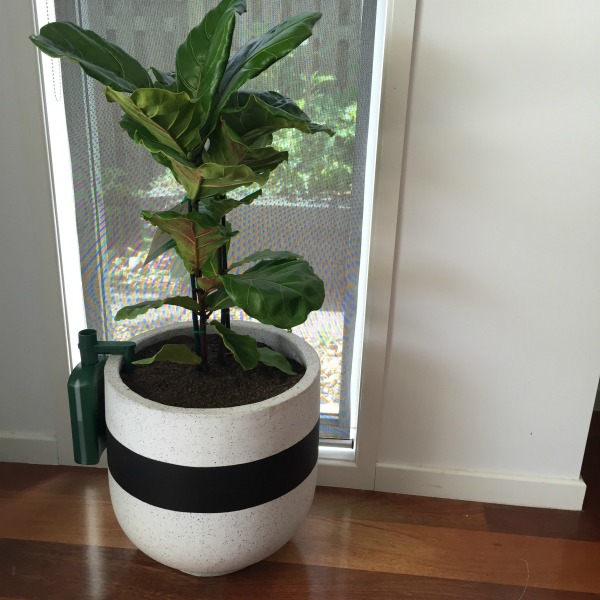 A trip to the nursery is a fun way to spend a Saturday morning or afternoon, and I know we will definitely be coming back to Mazz & Co to buy more plants as we need them.
If you live in Brisbane, you need to go check out Mazz & Co: 52 Executive Drive, Park Ridge. And when you see Mazz, tell her The Plumbette told you to come visit.
Do you have many plants in your house? Do you like to visit the nursery?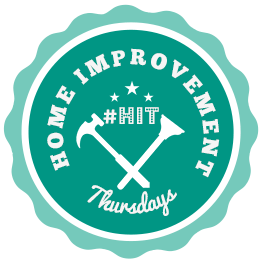 Last week on
Home Improvement Thursday
, Michelle from Jarrah Jungle shared some
dog friendly backyard options
as they consider their next renovation project – the backyard.
And TOMFO shared how she created this freaking amazing
tree art
. I'm in awe of it and how easy it is to make one yourself.
Home Improvement Thursday Rules For Linking Up
If you're a DIY, home organization, building, renovation, home makeover, home decorating, home maintenance or trade related blogger we'd LOVE you to link up with us below. Here are the HIT rules for how to link up and what you need to do once you have linked up.
Linkable posts, must centre around the topics of DIY, Renovations, Home Organisation, Home Improvement, Home Makeovers, Home Styling, or Home Maintenance.
You can share 1 post each week. Please make sure they are new to the "Home Improvement Thursday" party.
Linking is simple, find the little blue button at the end of the post that says, Add Your Link, and then pop in your URL, and follow the prompts.
Your link only needs to be added once and it will automatically show up on both of our blogs… it's that easy! Grab our #HIT button and pop it on your sidebar.
Don't forget to share it with others. Follow the blogs of your fellow #HIT family, and leave a comment.
Please visit and comment on at least three blogs that are near you on the list.
Leave a comment on the post below so we can return the favour and comment on your post.
Don't forget to follow The Builder's Wife and The Plumbette.