If you're after budget friendly kids' bed linen, I'm sharing my picks from online stores.
We recently updated the girls quilt covers because frequent use and constant washing had faded the prints. The quilt covers also had rips from wear and tear where the quilt insert would go.
Updating bed linen is a costly exercise. I'm reluctant to spend big dollars on kids' linen because their tastes change and I have three kids to buy linen for. I want their beds to look unique and comfy, but I don't want to be spending a fortune.
So whether you're moving your toddler to a big bed or needing to update your children's bedrooms, these budget friendly kids' bed linen stores will help you out.
Where to Buy Budget Friendly Kids' Bed Linen
I found Spotlight had the best range of kids quilt covers to choose from. They also had a great range of matching sheet sets and cushions. Spotlight came up with the goods for my recent haul.
Kmart always has a great selection of kids bedding at affordable prices, but you need to get in quick for the double sizes if your child has a king single bed. Recently, there wasn't a lot of choice, but it's definitely worth checking out.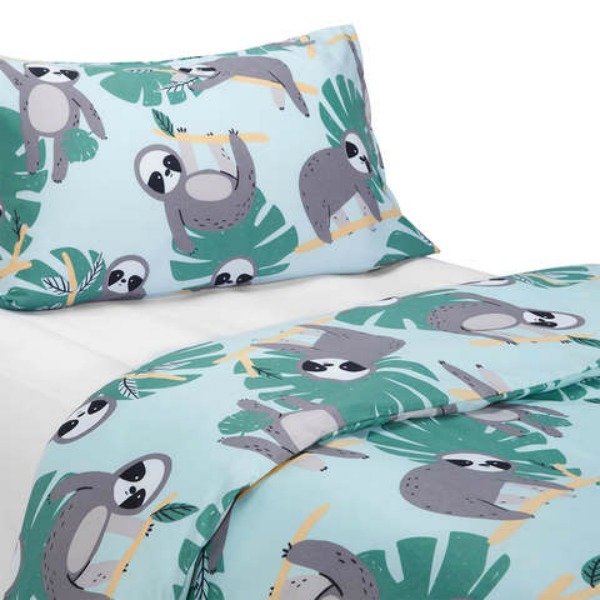 I used to go to Target for all my kids' bed linen – especially their sheet sets. It can be a bit hit and miss but sometimes you can walk in at the right time and get what you're looking for.
Kas Kids always has fun and bright kids bed linen for a variety of ages and tastes. They also have matching cushions and toys to create a layered and cohesive look.
Adairs is on the pricier end of the budget scale for kids linen, but it's certainly a contender because the sales can make the linen more affordable. I find Adairs is great for all ages, including the tween and teen.
Hiccups kids linen is part of Linen House and offers a range of themed quilt sets. These are perfect kids who love a specific theme.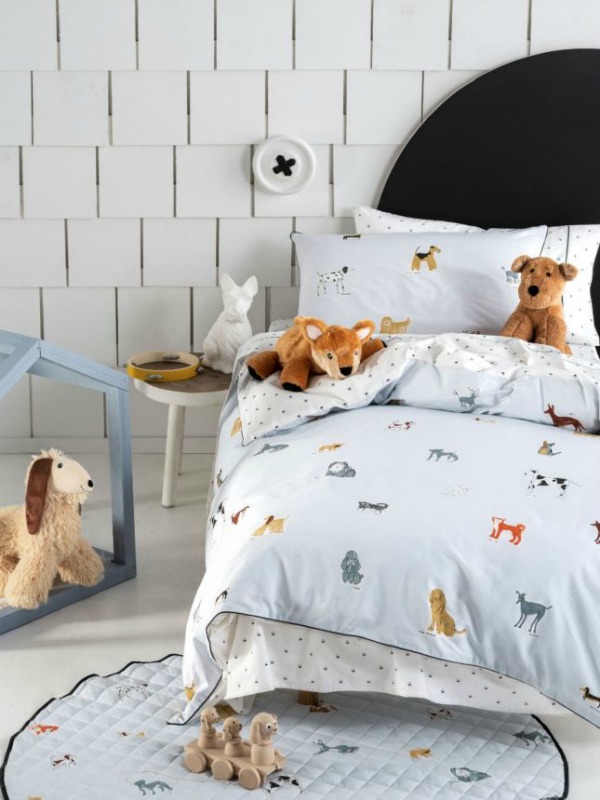 If you're after budget friendly and quality, check out Temple and Webster. Sometimes the branded linen you love can be discounted through this online retailer. It's worth a scroll when doing your research.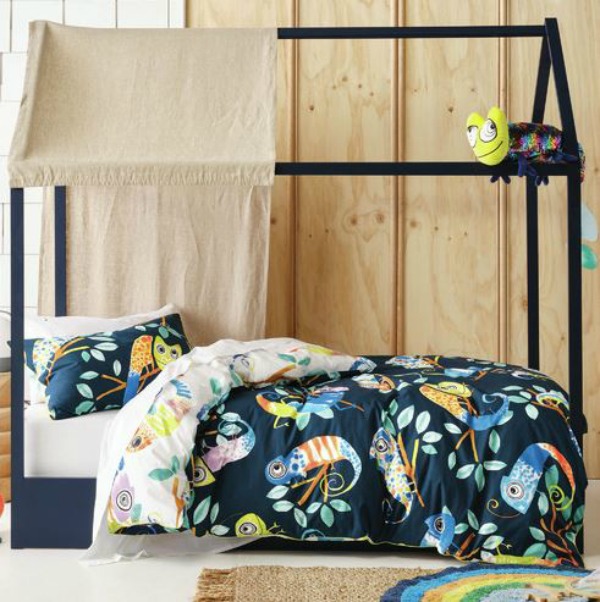 Pillow Talk had limited children's bed linen in stock, but it's always a favourite store to peruse.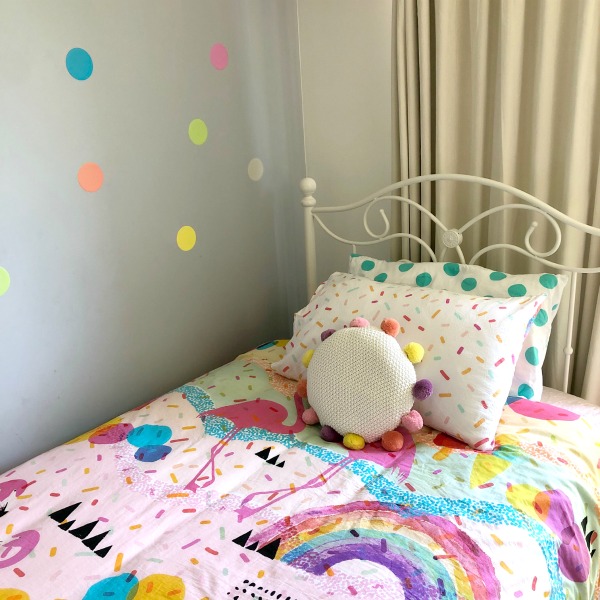 I find they're best for the basics like quilts and pillows. All our quilts have come from Pillow Talk for their range of quilt filling choice and price.
Kip and Co is not always budget friendly, but their linen lasts.
I find the linen from Kip and Co is best suited to tweens and teens. Be sure to check out the sales as you may be able to score a bargain.
I generally invest in pillow cases from higher end bed linen brands to mix and layer with budget friendly pieces.
Looking for other Kids Bedroom Post Ideas?
Disclosure: There may be affiliate links on this post. Should you choose to purchase an item, I will receive a small commission at no extra cost to you.