If you're after family meals using vegetable garden produce, I've put together some ideas to try.
Our vegetable garden has been growing abundantly with fresh green produce. So much so, I've had to find recipes to use up the greens.
While I could cook them simply in a 'meat and three veg' dinner, I enjoy variety and teaming greens to make a delicious meal or side dish.
Here are some recipe ideas to use up your vegetable garden produce.
1. Margherita Pizza Pinwheels
We have so many tomatoes and basil leaves, which makes the main fresh ingredients for Margherita pizza pinwheels.
All you need is a piece of thawed frozen puff pastry. Spread tomato paste with a little minced garlic. Layer with chopped tomatoes and basil leaves. Sprinkle with mozzarella cheese and roll into a log and cut into 3cm portions.
Lay on an oven try and place in a 180 degrees fan forced oven and bake until crispy and golden (around 15 mins).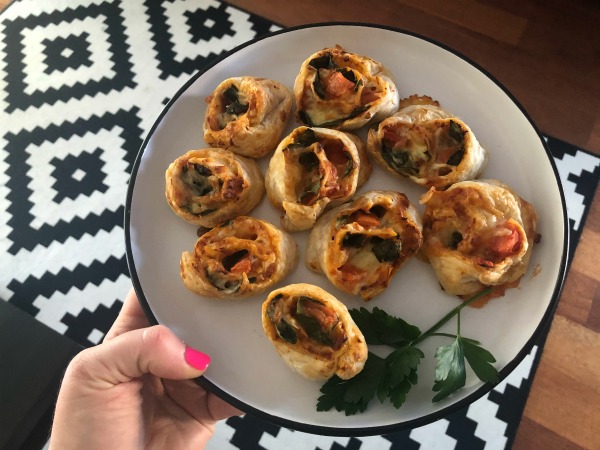 2. Crunchy Noodle Salad
My crunchy noodle salad is a favourite during summer. The recipe can be found here, just swap the nuts with fried noodles instead.
You will need a wombok, capsicum and spring onions for the main ingredients.
3. Spanakorizo – Greek Spinach Rice
My mum shared this recipe for Spanakorizo with me after I gave her some of our spinach.
We have spinach and silverbeet for days in our veggie garden and this recipe uses it up and is DELICIOUS. Perfect as a main meal or side dish.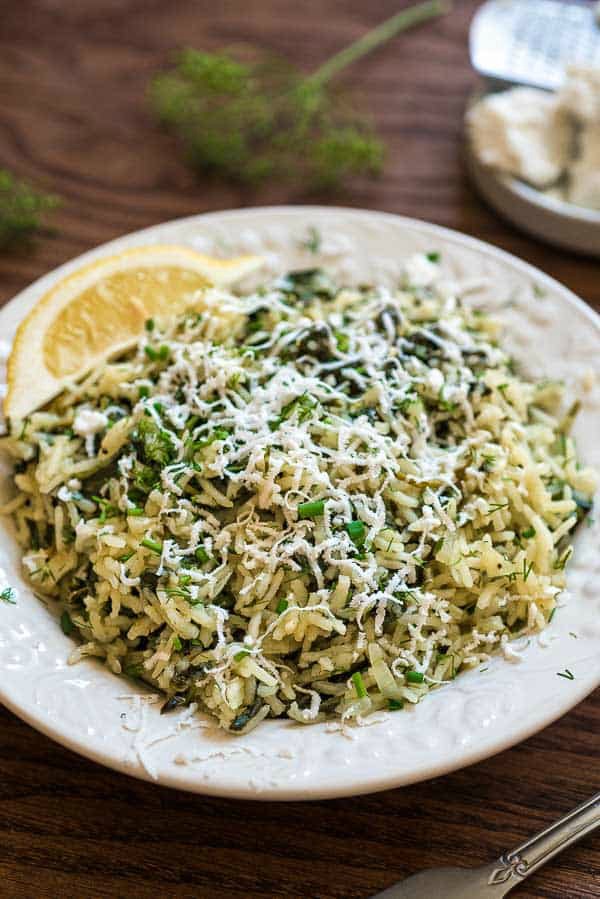 4. Spinach and Three Cheese Rolls
This is another favourite recipe from Create Bake Make. If you're overflowing with spinach, turn them into the rolls the whole family can enjoy. Spinach and cheese are a match made in heaven!
5. Focaccia Style Bread
If all you have is an array of green herbs, why not make your own herb style focaccia bread? Be a Fun Mum has a fantastic recipe which can be shared as a side dish.
6. Prosciutto and Rocket Pizza
Our rocket has gone mad in our veggie garden. It's also started to flower. If it doesn't get picked early on, it starts to get a bitter, peppery taste.
If you have an abundance of rocket, add it to a pizza.
7. Caprese Salad
If you have an abundance of cherry tomatoes and basil, why not create a simple Caprese salad? Just have to add Bocconcini. You can chop your ingredients and layer as I have on this platter.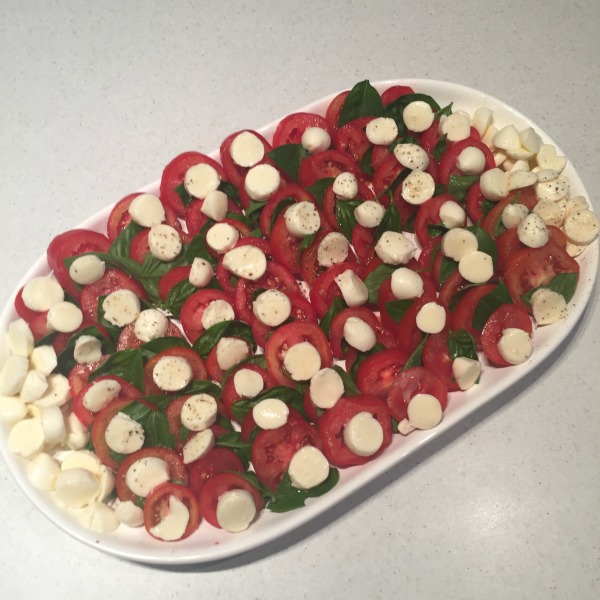 It looks stunning and delicious. Sprinkle with salt and pepper and a drizzle of olive oil or balsamic glaze for extra flavour.
8. Veggie Fry Up Salad
My favourite lunch has been trimming some spinach and rocket leaves from the garden and laying this as a base.
I then fry up some mushrooms, red onion, asparagus and capsicum. Add a bit of garlic powder for extra taste.
I layer these on the bed of greens and top with avocado, goats cheese and slithered almonds. I also drizzle with a bit of mayo. If I have haloumi, I may put this on top. It's delicious and helps me get another serve of veggies into my day.
What recipes have you tried using up your vegetable garden produce?